I am wearing a cool and flowy tropical top today with my white shorts again.  I used to never wear white for fear of stains!  Now, I wear white shorts and jeans all the time.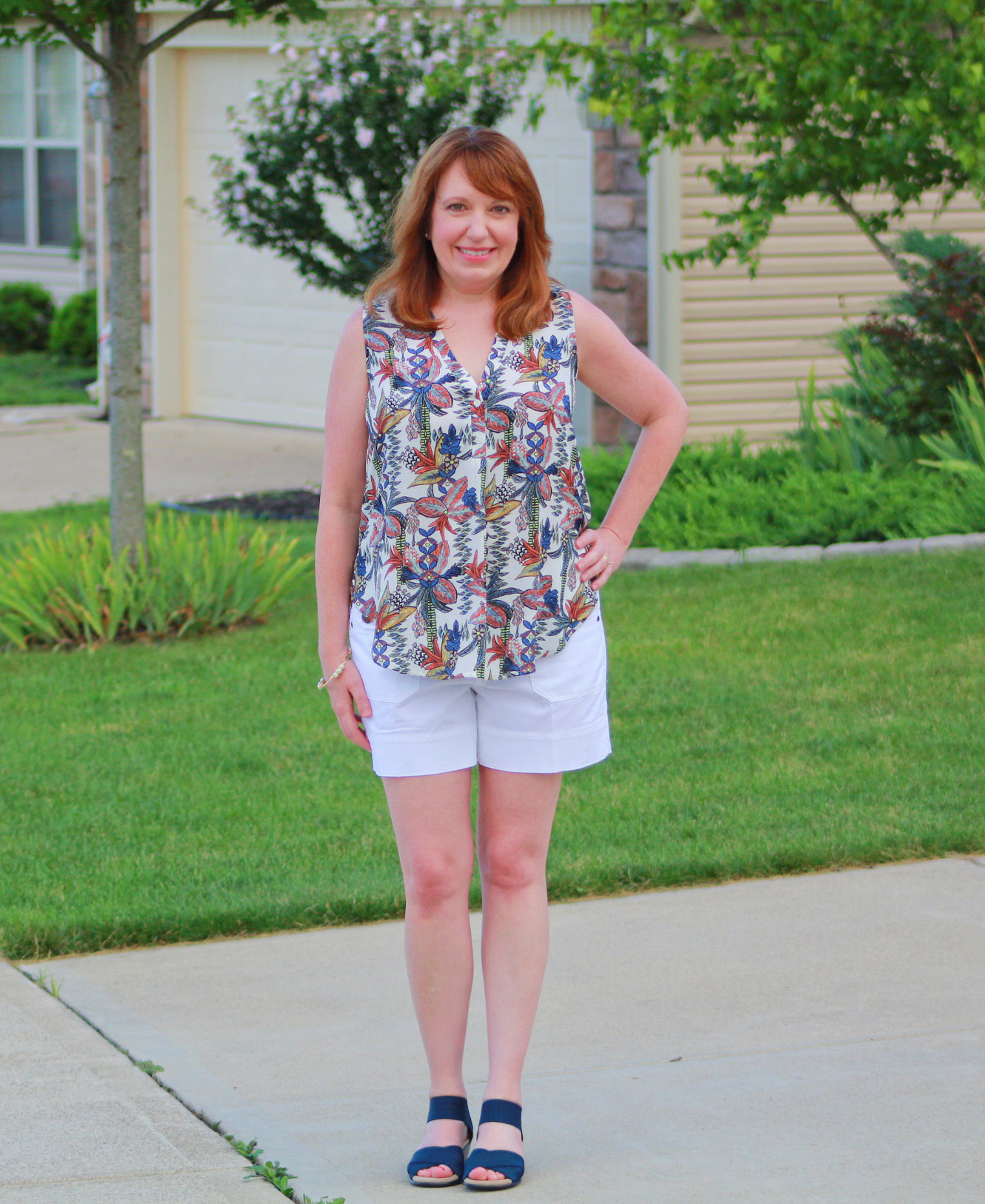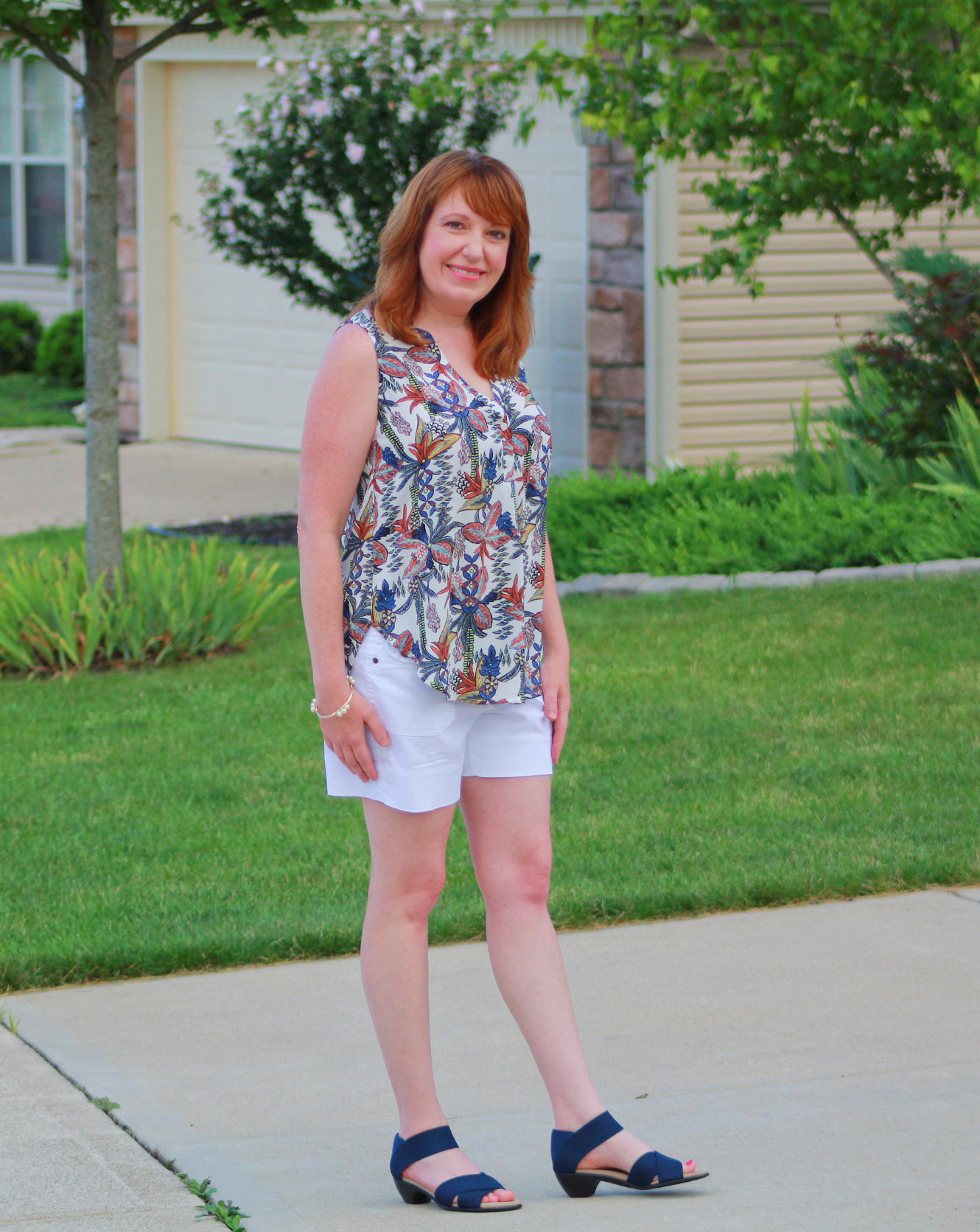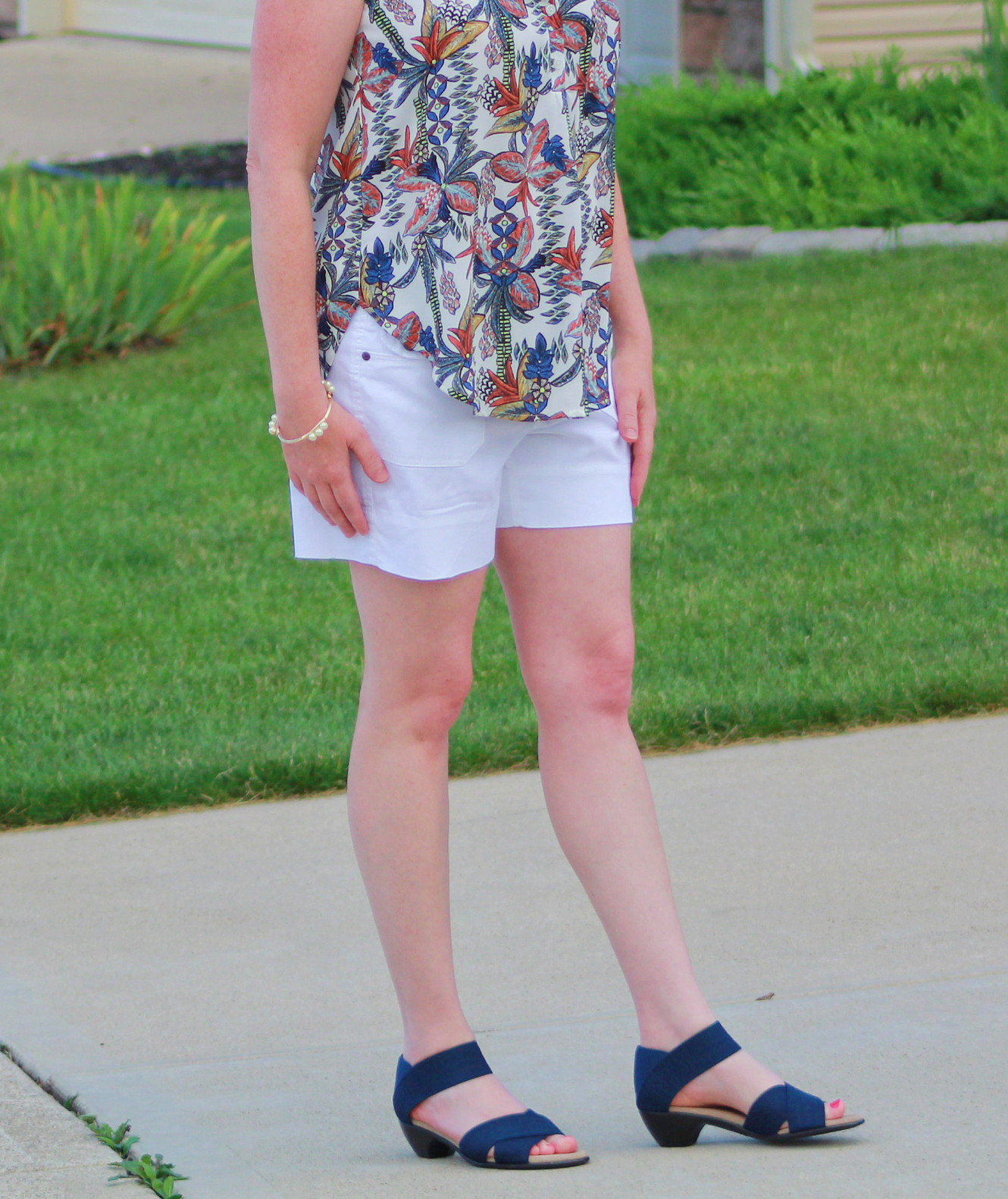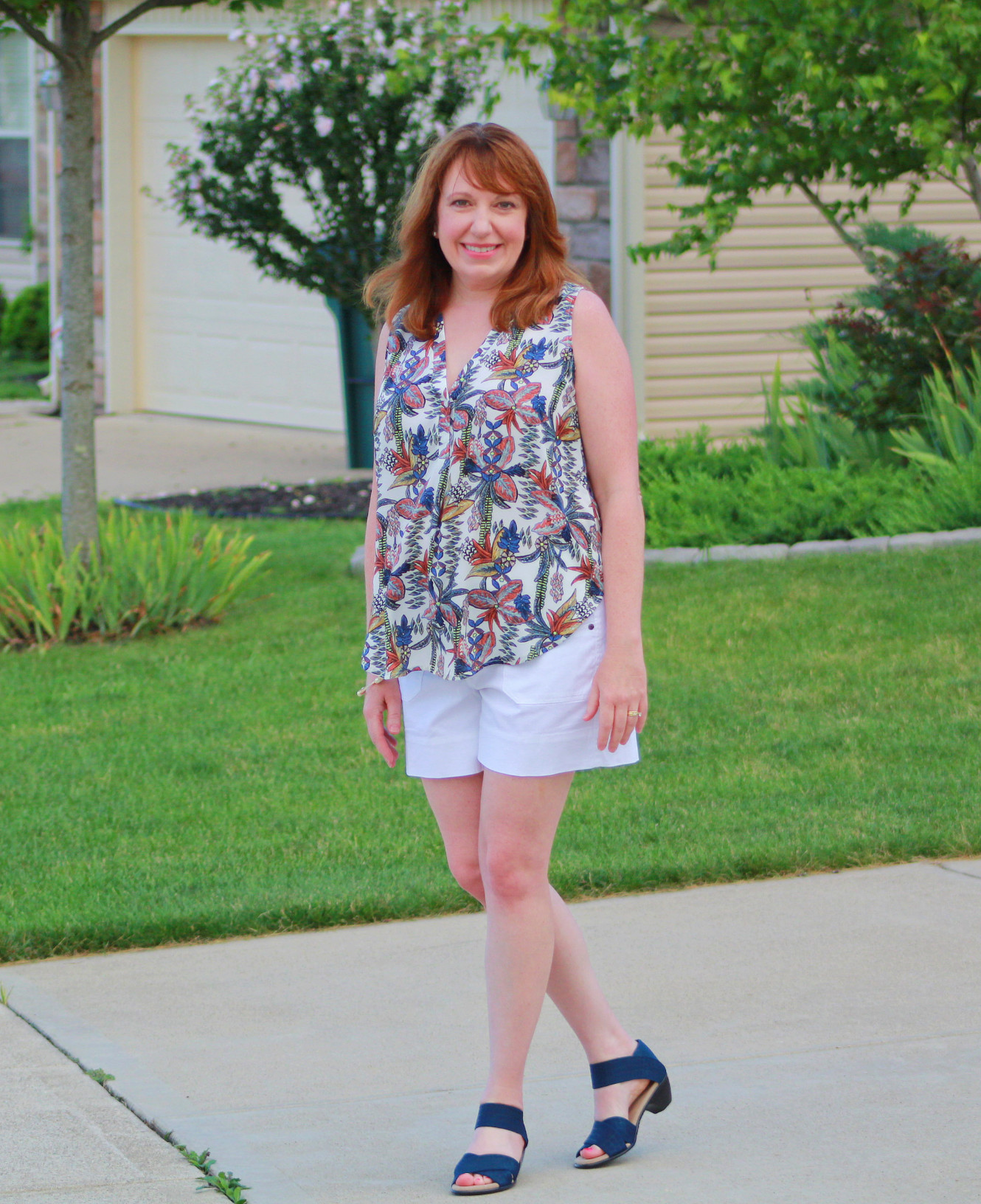 Fashion Details
Top (Similar Here) / Shorts (Similar Here) / Shoes (Similar Here)
After putting together this post, I realized I am wearing the same shorts and shoes in these photos as in yesterday's post.  Ha!  Actually, this just goes to show how you can totally change the look of an outfit by switching tops.  It also shows how to get maximum mileage out of your closet's basic pieces.  My tropical patterned top has been in my closet for several Summers so I found this cute Loft Top.  If you don't mind the choker style neckline, this One is also really cute too.  Now, a visit to a tropical island sounds really nice!
Praying For Wisdom
"If any of you lacks wisdom, he should ask God, who gives generously to all without finding fault, and it will be given to him.  But when he asks, he must believe and not doubt, because he who doubts is like a wave of the sea, blown and tossed by the wind.  James 1:5-6 
Are you searching for a solution to a problem you are facing?  Have you asked God for wisdom and believe he will give you that wisdom?  Sometimes, we all face problems leading us to feel hopeless and stuck with no resolution.  Yet, we need to ask ourselves do we really have faith in God to give us guidance?  I know I sometimes stay lost in negativity instead of searching for the positive.  I may not want to face an uncomfortable situation.  I am not proactive in really searching for an answer seemingly preferring to dwell in my pity pit.  Maybe, we just prefer to sit back and let someone else do the work of finding answers for us.
I want to inspire each of us today to not feel hopeless about the problems we are facing.  First, make sure you have prayed to God for wisdom.  Know without a doubt, he can help you resolve your biggest issues.  He will give you strength to confront hard situations and lead you to the answers you really need.