Today, I have an outfit that can be worn now and in the Fall.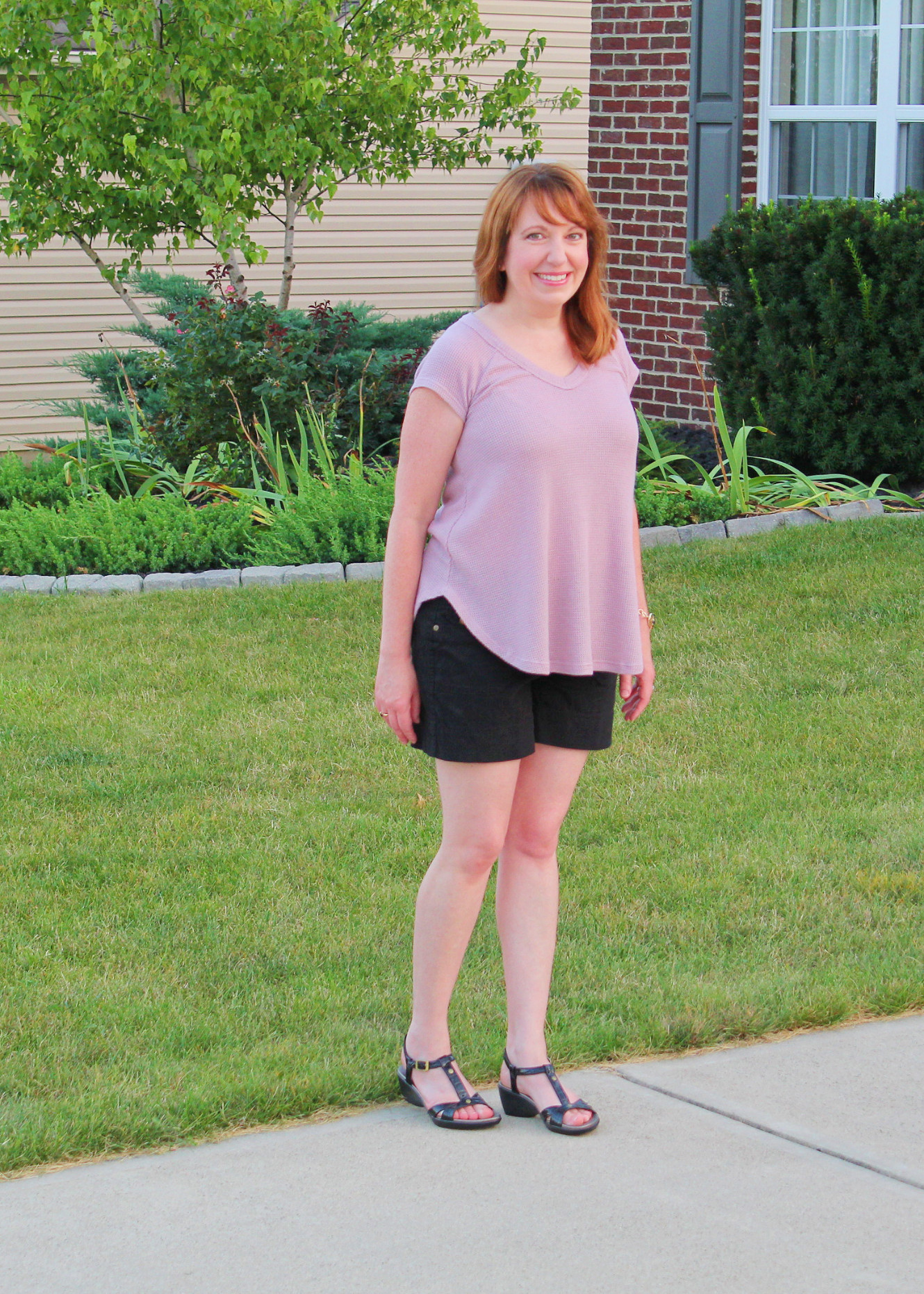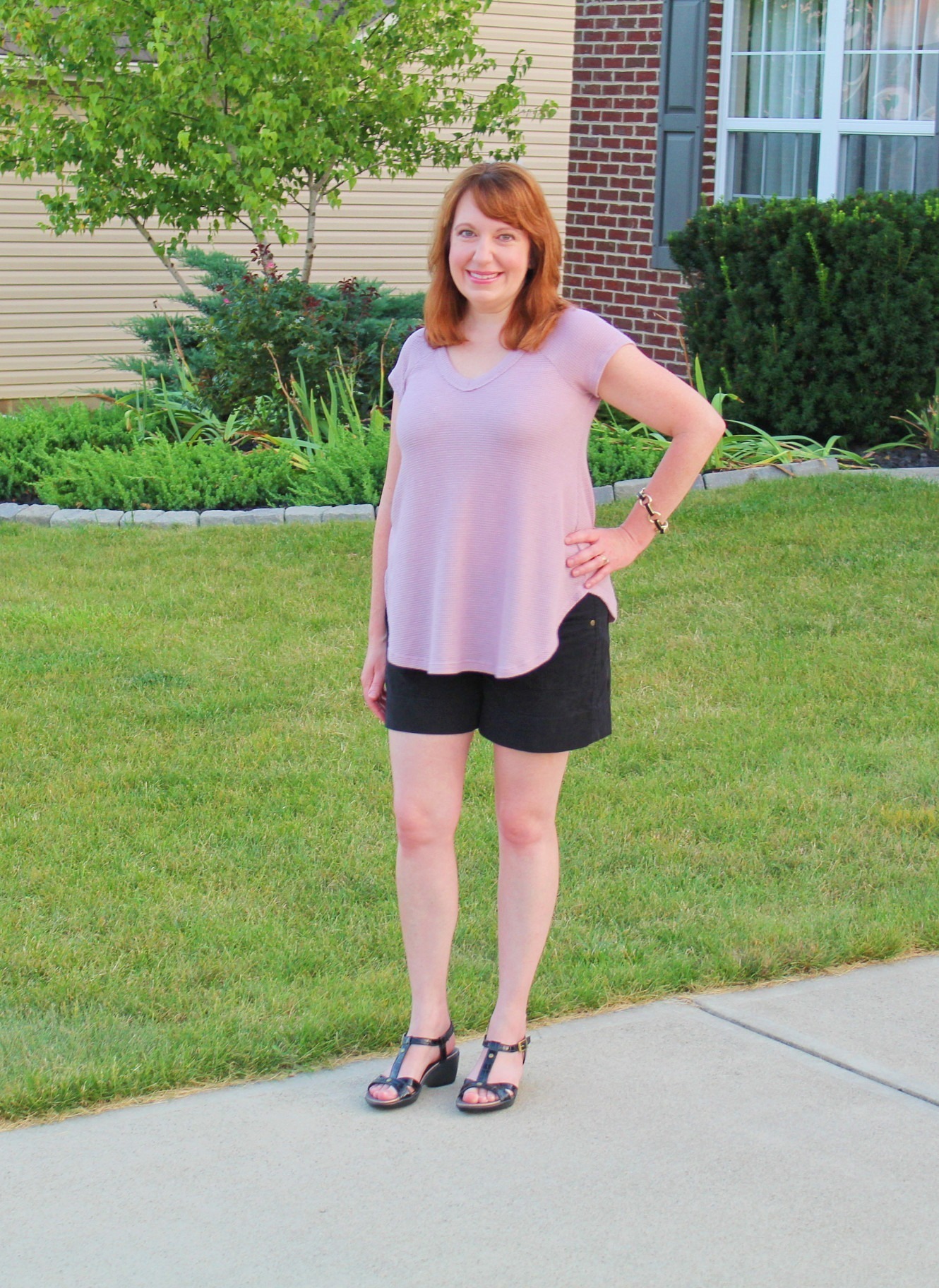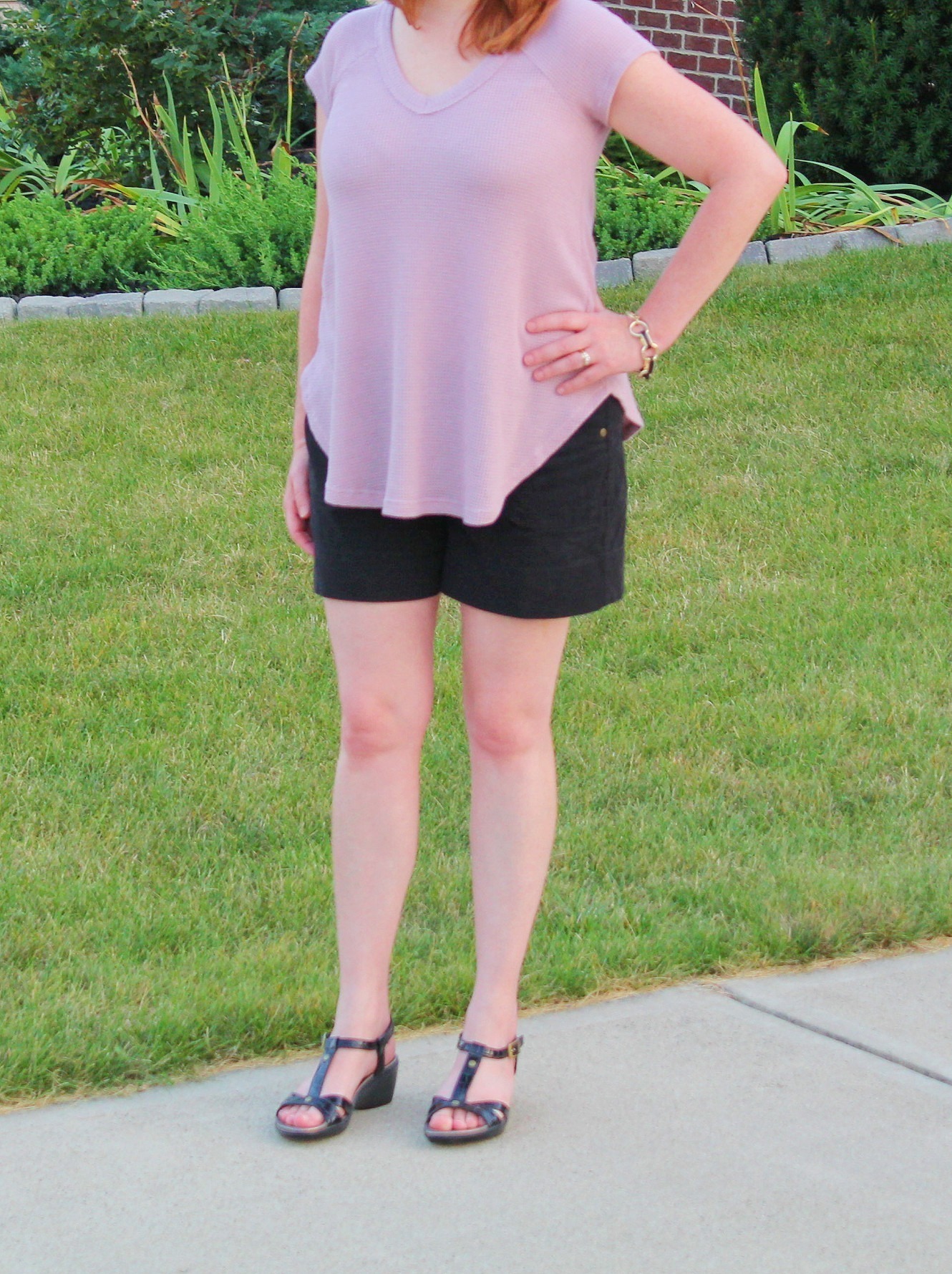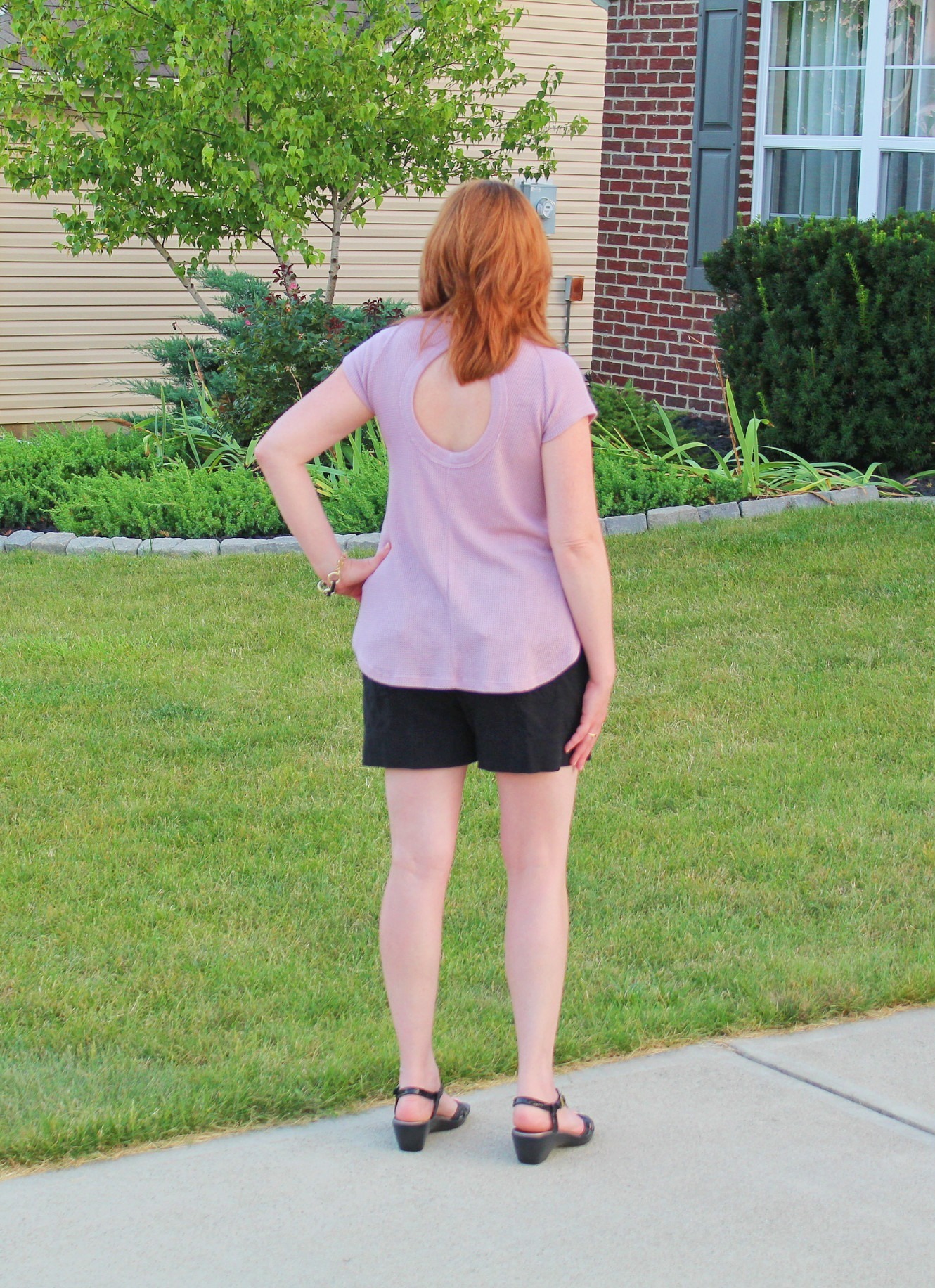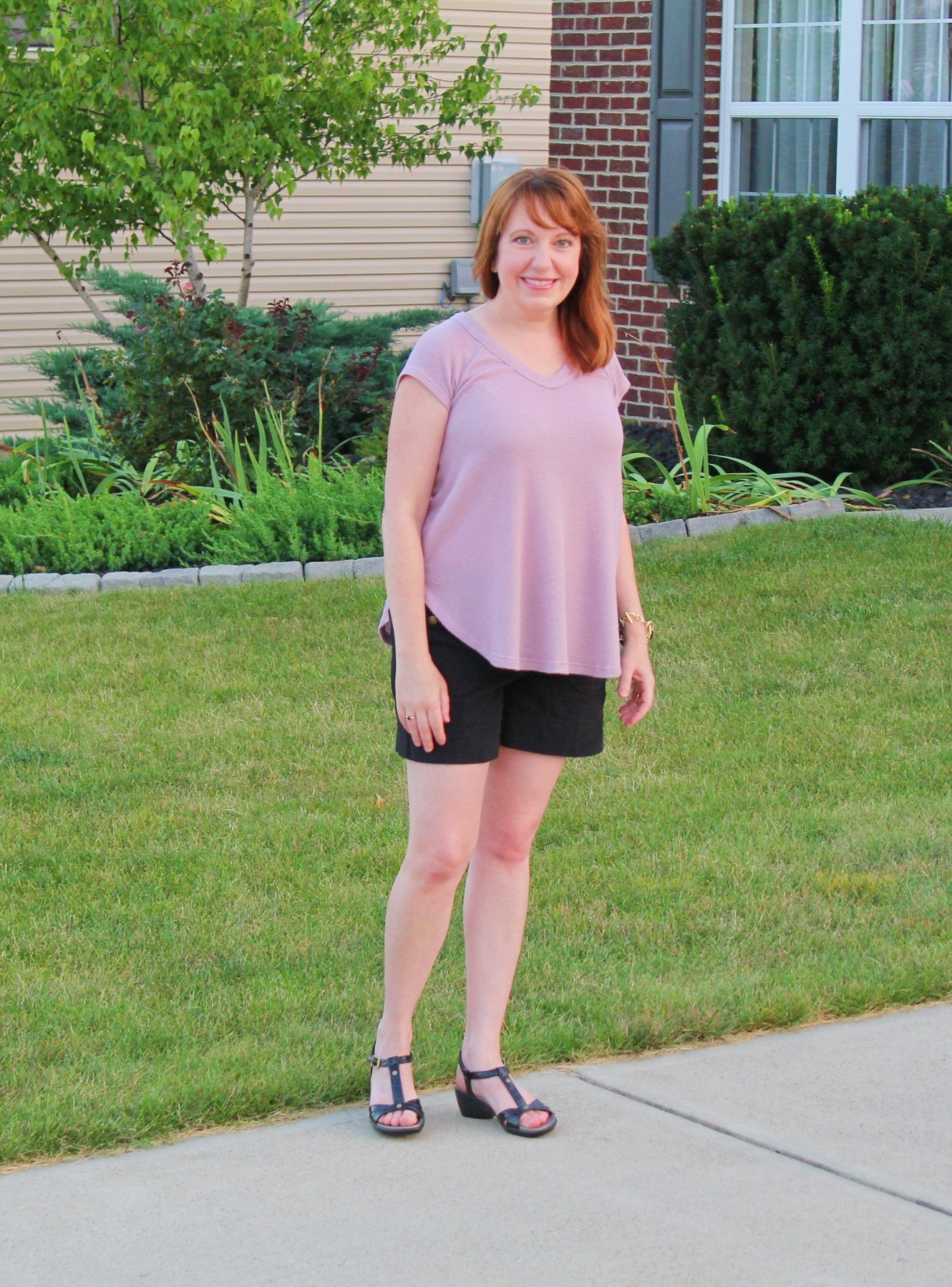 Fashion Details
Sweater (Alternative Here And Here) / Shorts (Similar Here) / Sandals (Similar Here) / Bracelet ( Similar Here)
I found this cute knit sweater back in February in California.  I wore it in the Spring and this Summer.  I will also wear it this Fall.  Right now and into early Fall, you can wear this type of top with shorts.  You can also pair it with black pants such as These and These when it gets cooler.  I think a light weight sweater with black pants is also a great look for church or work.  I found this cute Sweater and this One that has longer sleeves.
For a more casual or evening look, this One is really cute.
My sandals are vintage Clarks.  These Clarks are similar and These have the block heel that is popular now.
My bracelet came from White House Black Market.  I got it on closeout.  If you are looking for a black and gold bracelet to wear with your Fall outfits, I found this Rebecca Minkoff Cuff and this Kendra Scott Cuff Bracelet.
How To Treat People Who Don't Like Us
"When they hurled their insults at him, he did not retaliate; when he suffered, he made no threats.  Instead, he entrusted himself to him who judges justly."  1 Peter 2:23
I want everyone I meet to like me, but I guess that is something we all would like!  So, it is very hard for me when I meet someone who just doesn't seem to like me.  I tend to waste a lot of time trying to figure out why they don't like me, especially if I have not done anything knowingly offensive.  Sometimes, you may focus on trying please that person or make them like you only to be rejected.  It can be very hurtful when they are vocal about their negative feelings towards you whether to your face or in conversation with others.  Many times you will hear advice that says to avoid socializing with someone who rejects you for no explanation or petty reasons.  This can be hard, though, especially if you work with that person, are members of the same organization, are family, or go to the same church.
The fact is we often can't control someone else's negative opinions or feelings towards us, but with Christ's help we can control our feelings and attitudes.  It is important when we are in this situation to try to let go of bitterness and forgive continually.  We can control what we say and don't say.  We can also show respect.
Remember that Christ understands how you feel.  He is the only one who lived a perfect life on this earth.  Yet, look at all those who rejected him and continue to reject him.  Even so, he still loves all of us.