Today, I'm styling this very affordable leopard print scarf with a purple tee.  Short sleeves may be a thing of the past since it is getting colder.  I still like to dress in layers though, so you could definitely wear this with a cardigan or jacket.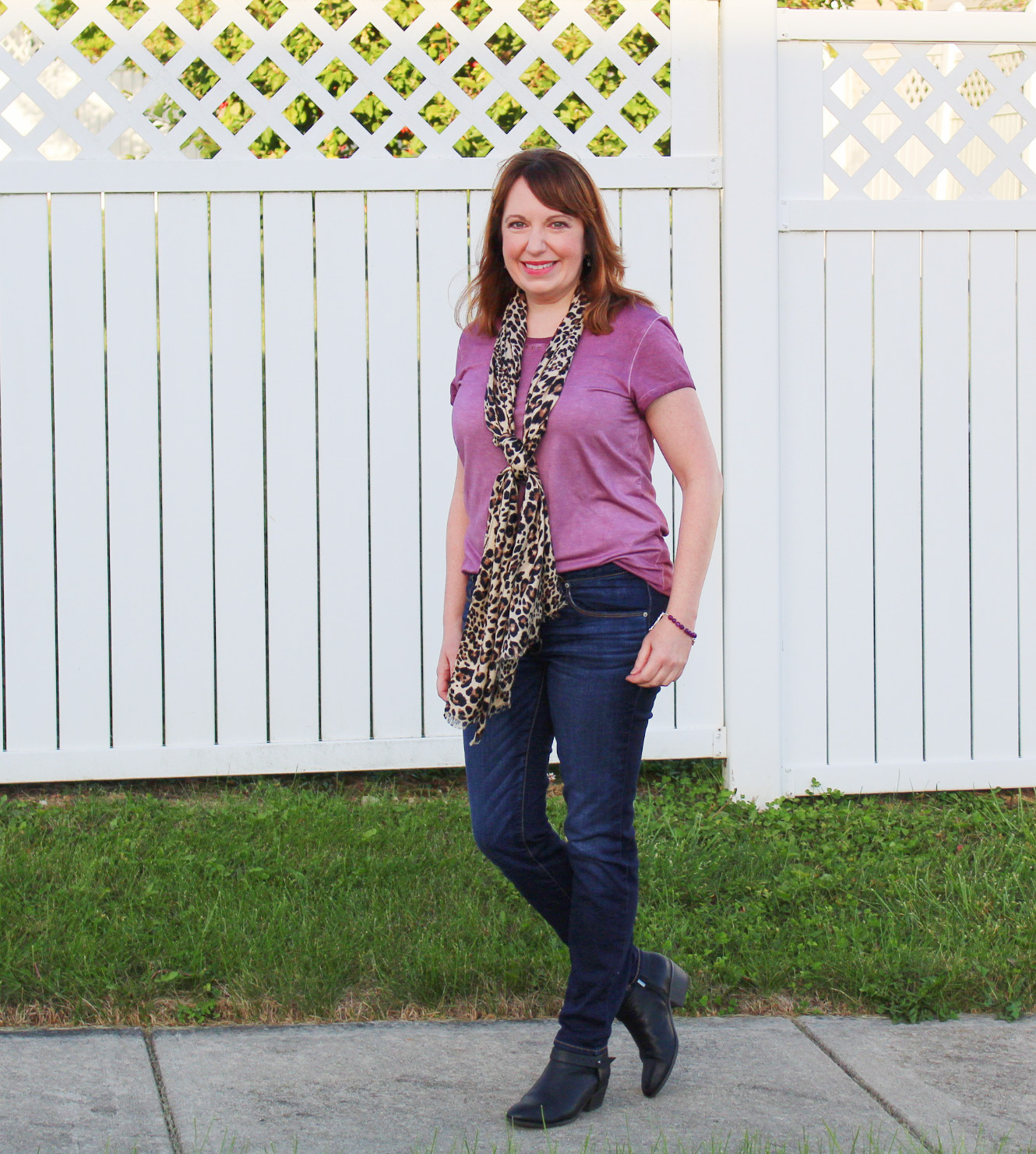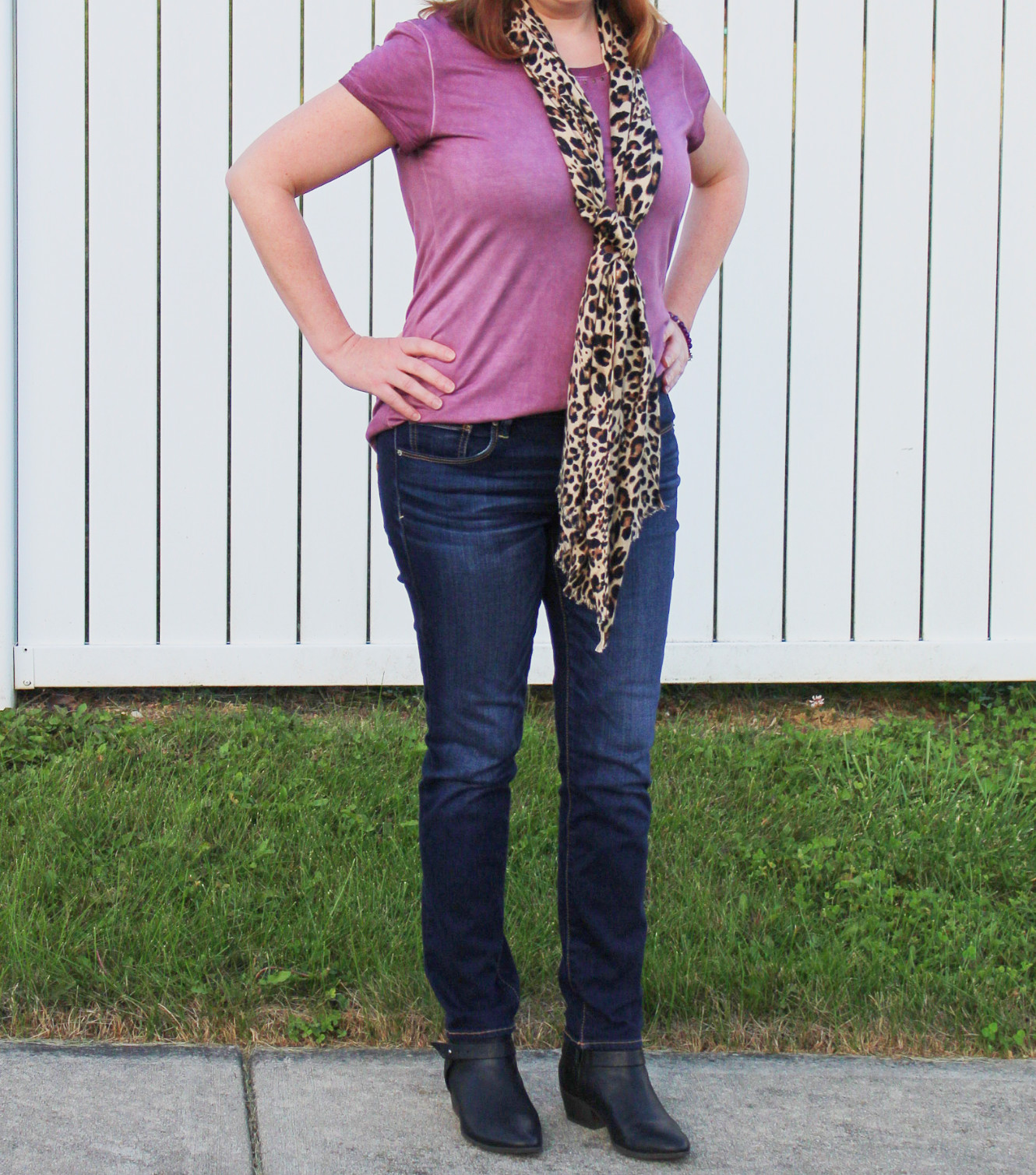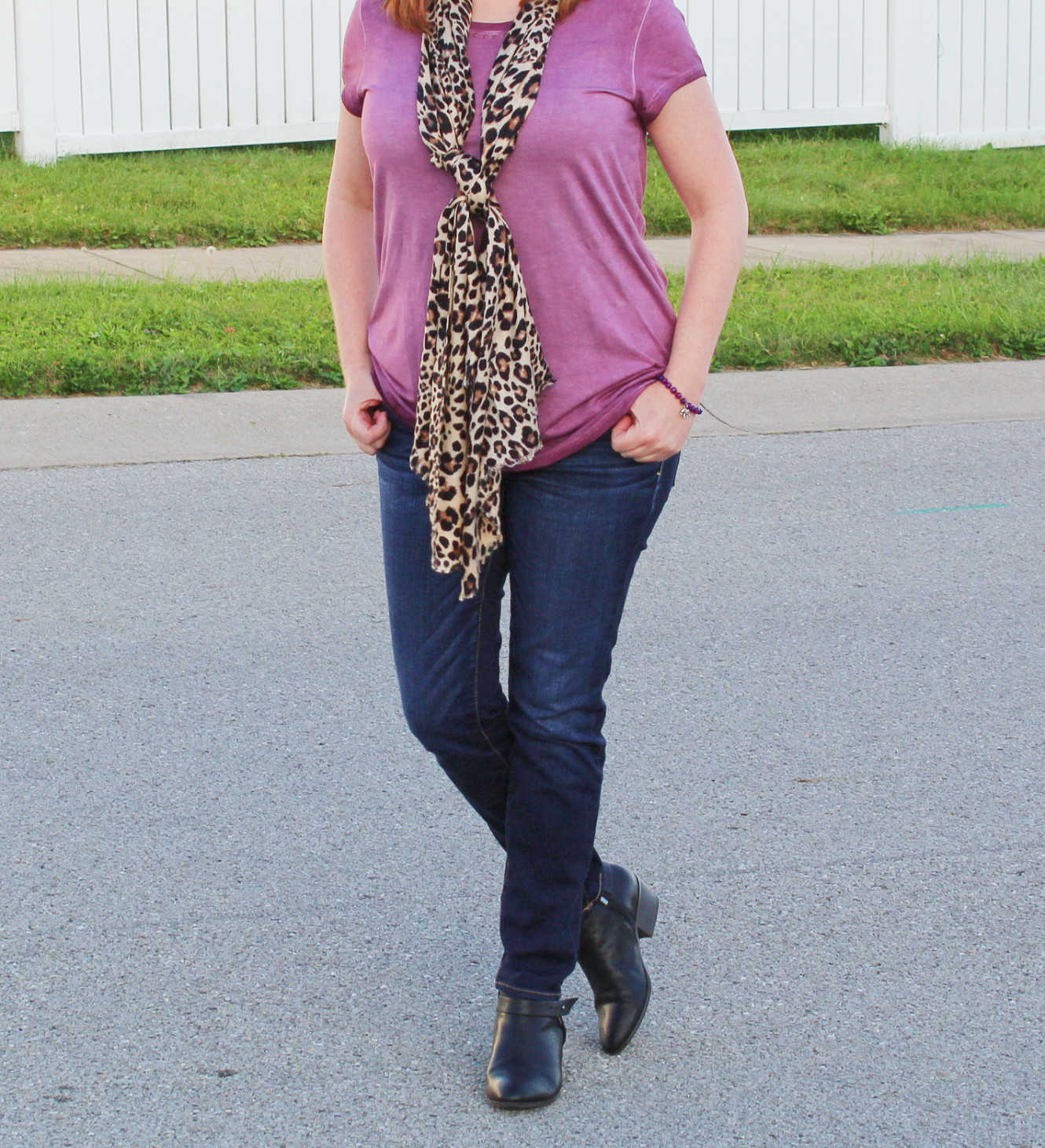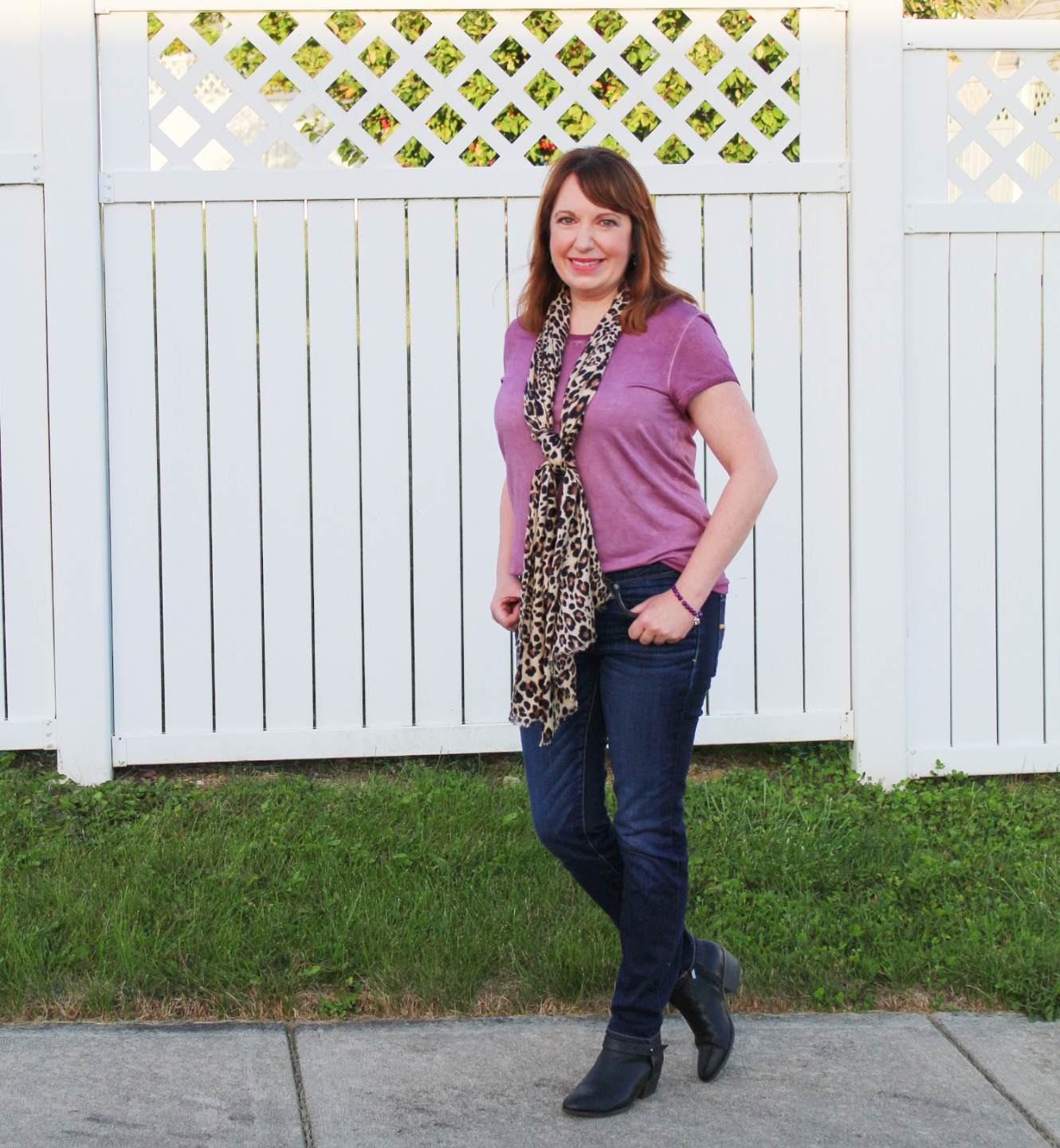 Fashion Details
This Scarf is at such a great price!  I styled it last week in this Post too.  If you are already shopping for holiday gifts, this is a very budget friendly gift.  I love that it is not so big and heavy.  I see so many pretty scarves for Fall but I cannot wear them easily.  I get too hot!
The Purple Tee is Ruff Hewn.  I really like their casual tees and tops.  Even though they can be a little pricey, their clothing holds up well.  I usually can find a lot of their items on sale.  I could not decide if I liked this tee tucked in or out better!  What do you all think?  I also found this really cute Long Sleeve Tee that you could pair with this Scarf.  It has a pretty ruffle detail on the sleeve.
My ankle boots are vintage Clarks but I found these Clarks Boots at a great price.  I probably should have cuffed my jeans to highlight my ankle boots!  I struggle with finding the right length jeans to show my ankle booties since I'm on the shorter side.  Many times, ankle pants will fit me the way regular length pants are supposed to fit!
I've had some new subscribers to Dressed In Faith over the last several weeks.  Thanks to all of you who have subscribed!  If you haven't yet, please take a minute to Sign Up for emailed post updates.  Have a wonderful weekend!
Link Ups Today: Jo-Lynne Shane
Your Light
"The Lord is my light and my salvation – whom shall I fear?  The Lord is the stronghold of my life – of whom shall I be afraid?"  Psalm 27:1
Let's shut out fear and darkness from our lives.  Let the knowledge of your salvation and the light of Christ consume you.  Shine your light brightly for all to see today.