I shopped my closet again today for this outfit.  This pretty purple cowl neck sweater is a favorite of mine to wear in the Fall.  I love that it has short sleeves.  It provides warmth but at the same time keeps me cool.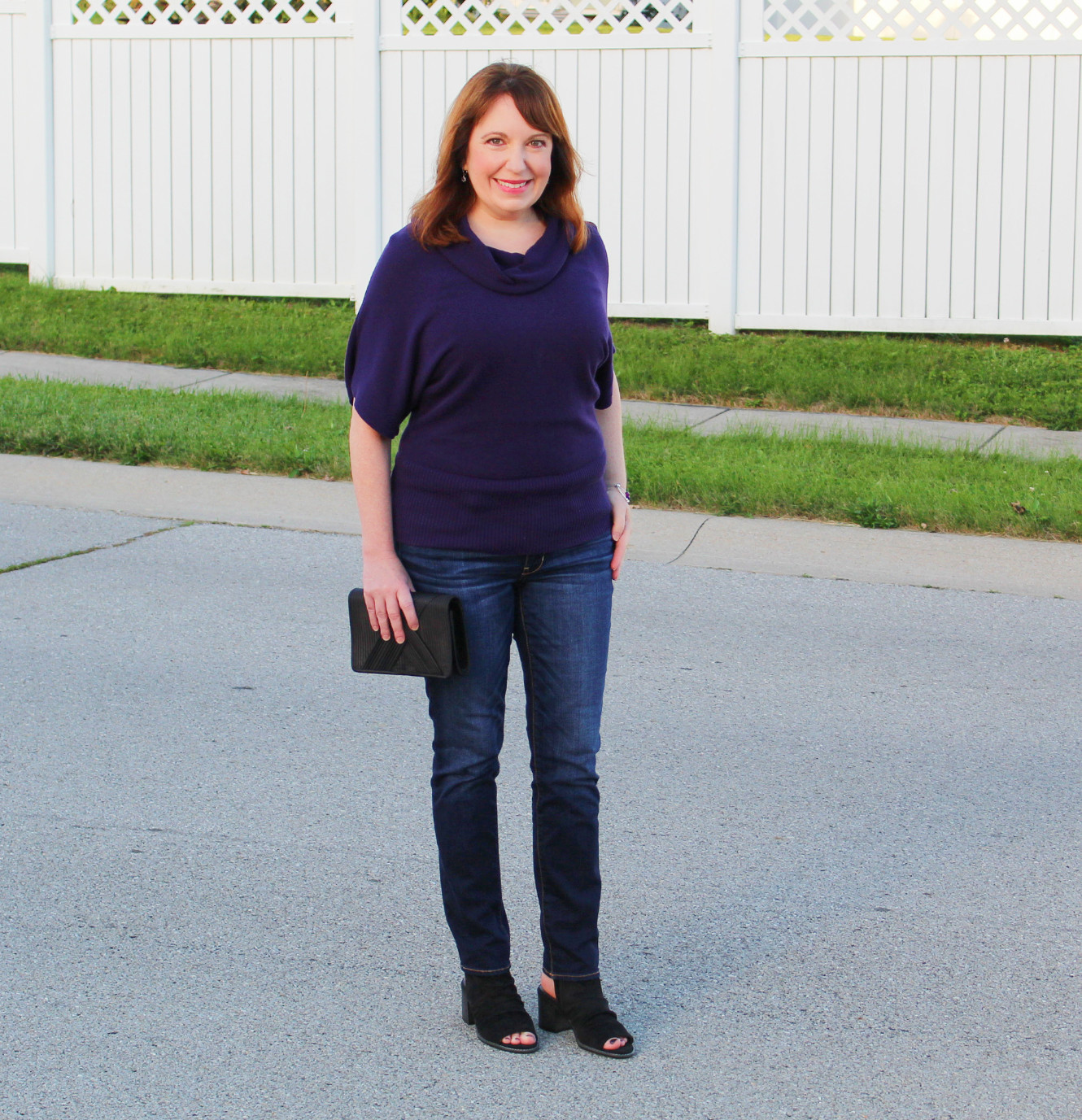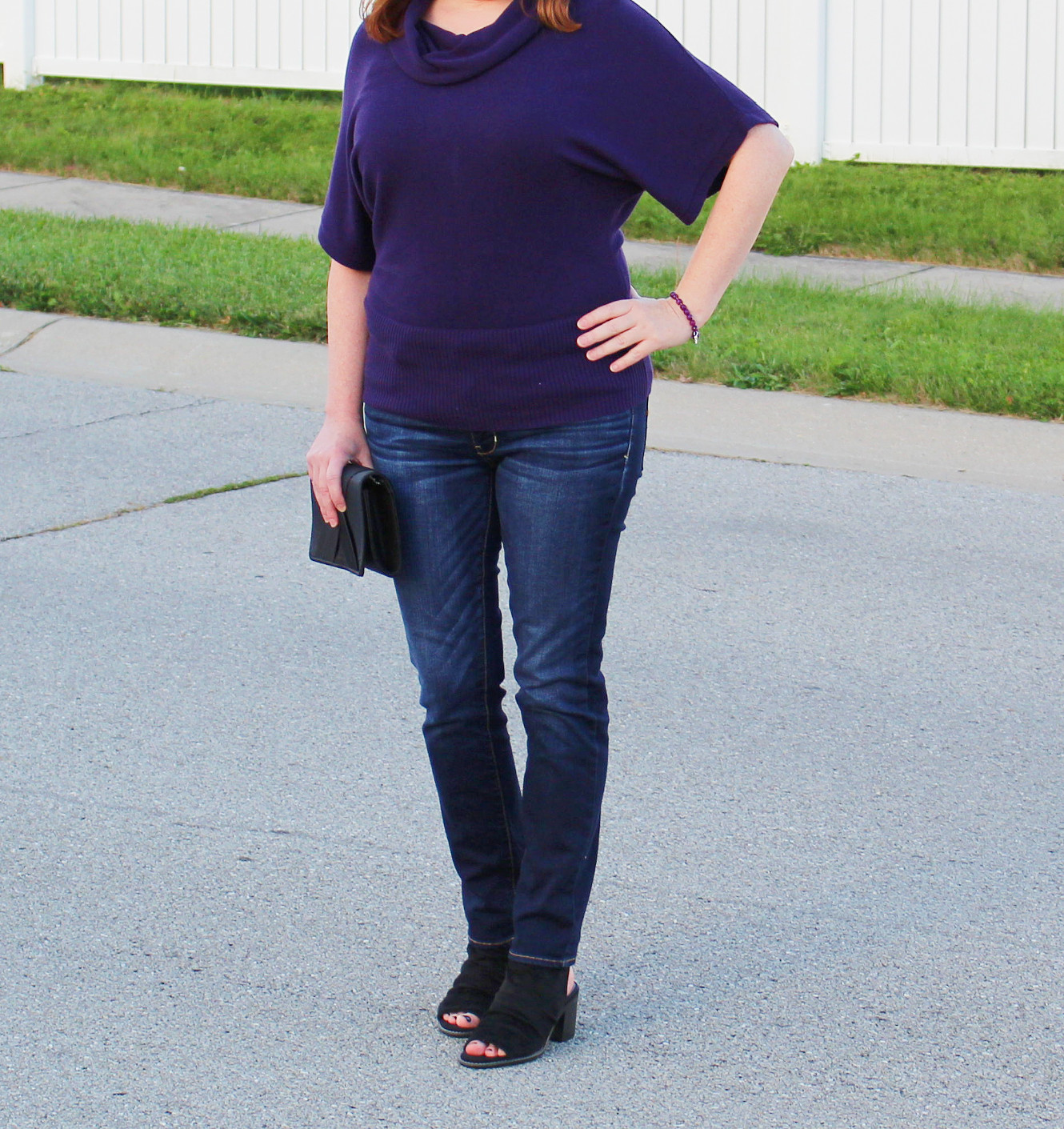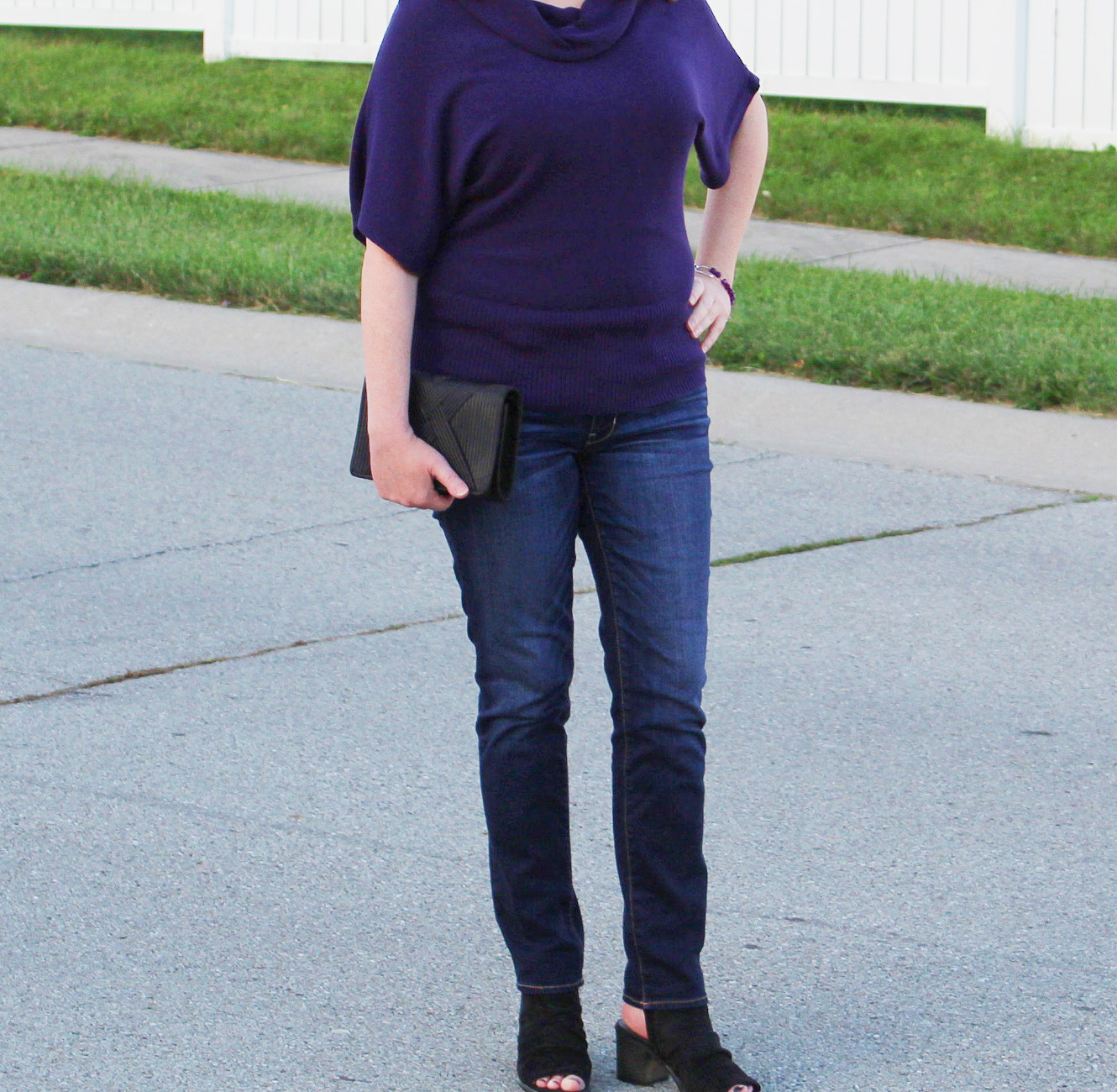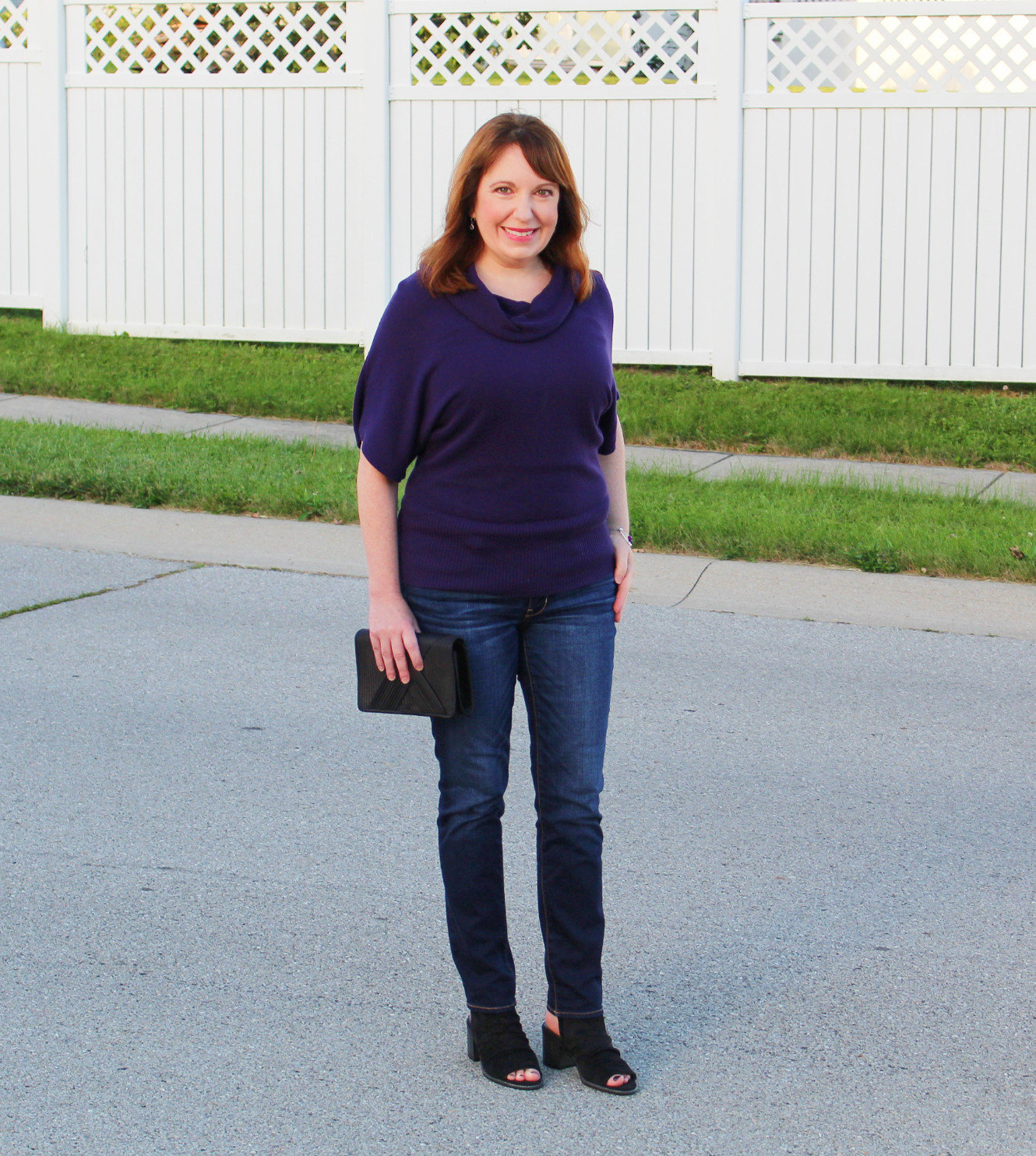 Fashion Details
I've had this sweater for many years.  It is kind of a cross between a sweater and a poncho because the arm holes are so big!  I usually wear a tank top underneath, so I'm not worried about anyone seeing inside the sweater when I raise my arms.  I could probably wear a thin long sleeve tee underneath but I get hot so easily nowadays!  I'm either burning up, chilled from sweat after a hot flash is over, or am cold and hot at the same time!  I can never seem to stay at a comfortable temperature.  Are any of you ladies having problems with this?  How do you manage to stay comfortable?
I've linked several pretty purple sweaters to get a similar look.  This One is a poncho which would need a top underneath.  I also really like this Long Sleeve Sweater.  I would have to wear it only when it is really cold outside!  LOL!  I found several choices in purple at Macy's Here.
If you need a black clutch, I've listed several like this One.  I am in need of a new purse.  I have looked for something nice but not too pricey.  I've also been trying to decide on the color and style I want – too many decisions!  Ha!  As I have said before, handbags are not my thing.  I would eventually like to style more of them on the blog for those of you who like them though.  Are there any particular brands you all like?  Maybe, I'll add a new purse to my Christmas list.
Appreciating God's Presence
"Having believed, you were marked in him with a seal, the promised Holy Spirit, who is a deposit guaranteeing our inheritance until the redemption of those who are God's possession – to the praise of his glory."  Ephesians 1:13-14
As I was reading in the Old Testament where King Solomon was praying for God's presence, I started thinking about what a wonderful gift believers have today.  We have God's presence in us through the Holy Spirit.  God is with us wherever we go.  He is available to guide us in each moment.  We can draw on his unlimited strength and power.  We have peace within us and a living joy.  I am thankful today that I'm marked as his possession.  Let's praise God for the gift of his everlasting presence.