Hello ladies!  The weather has gotten dramatically cooler here, so I've pulled this brown suede jacket out of the closet to wear.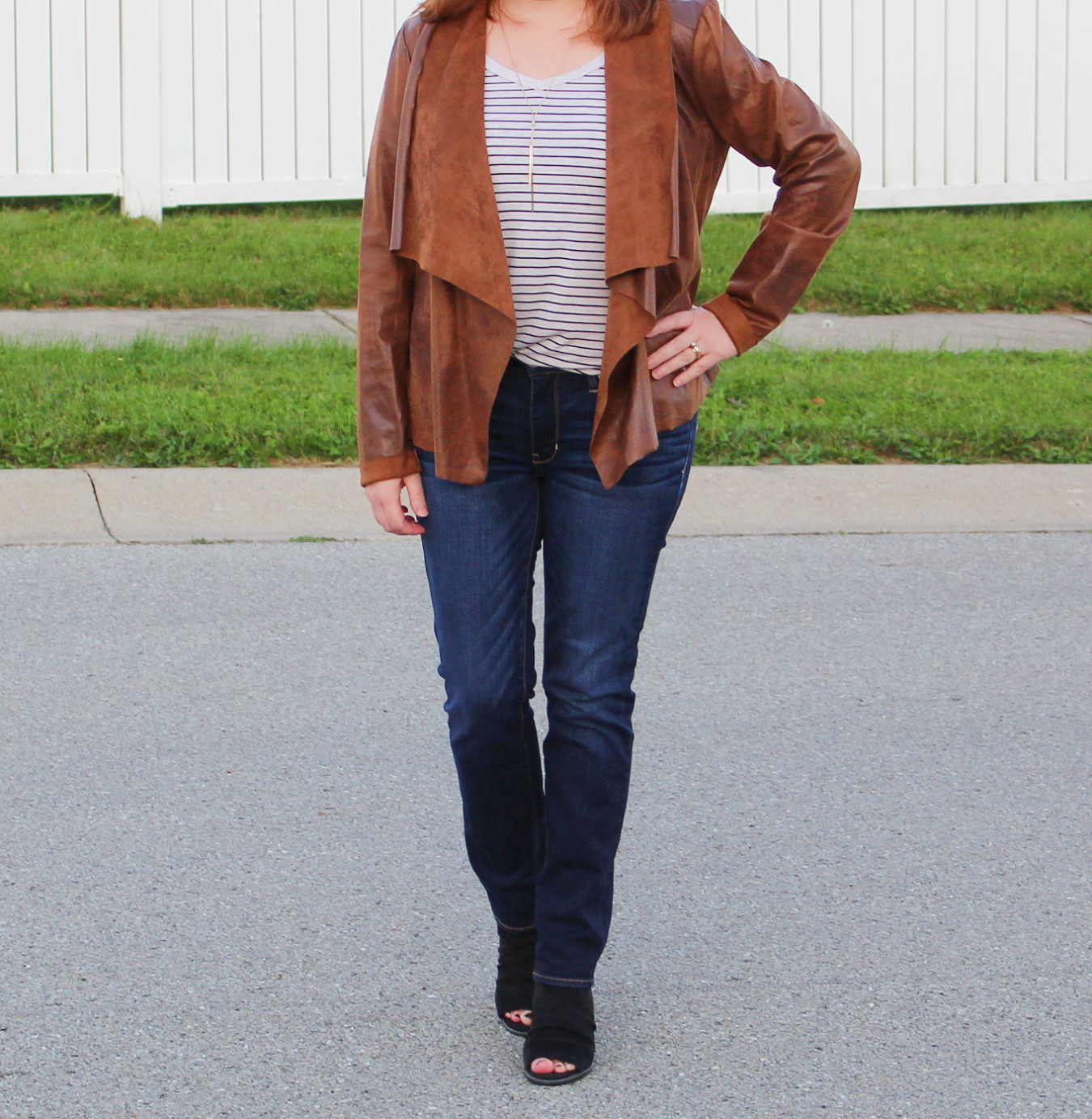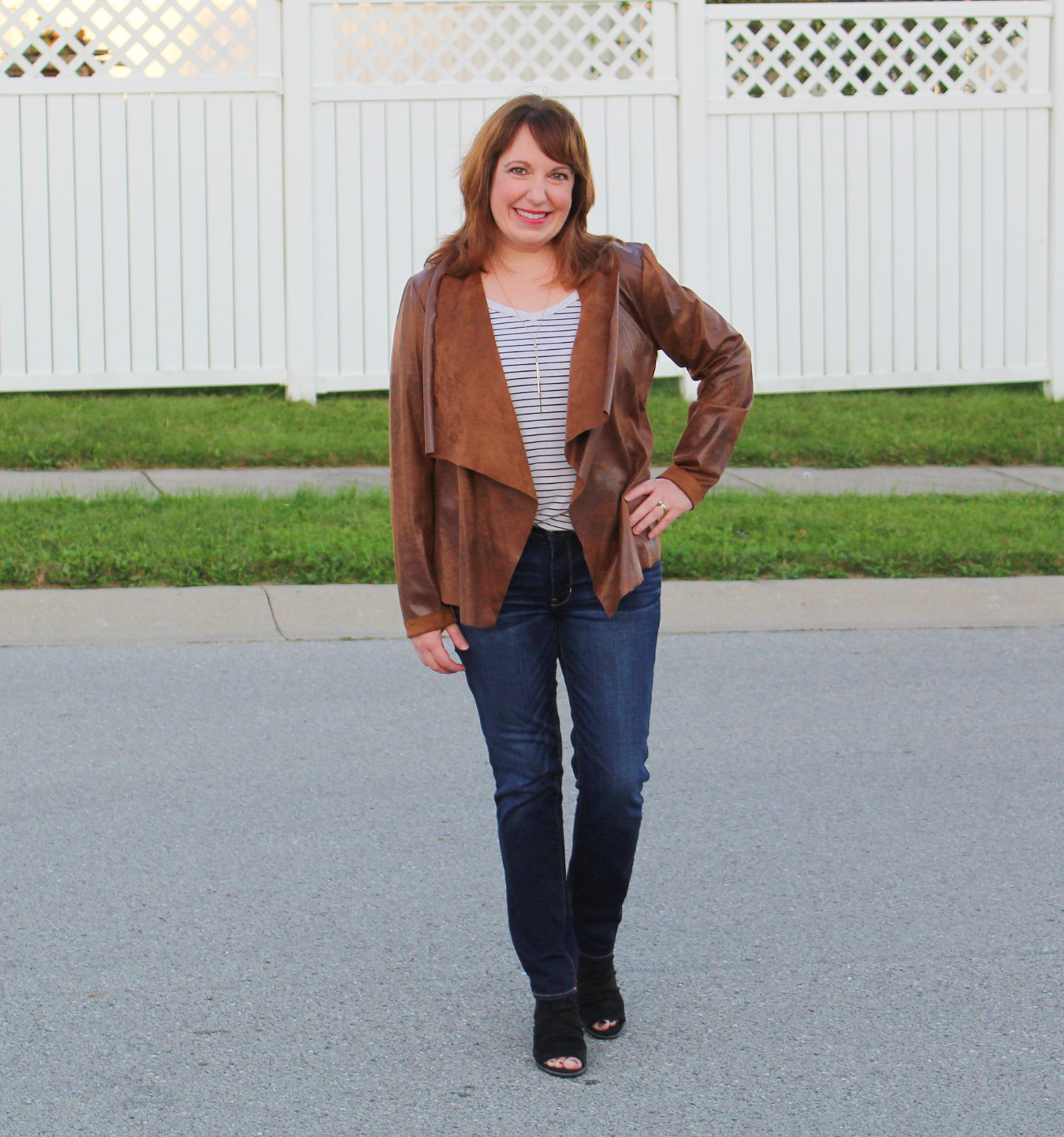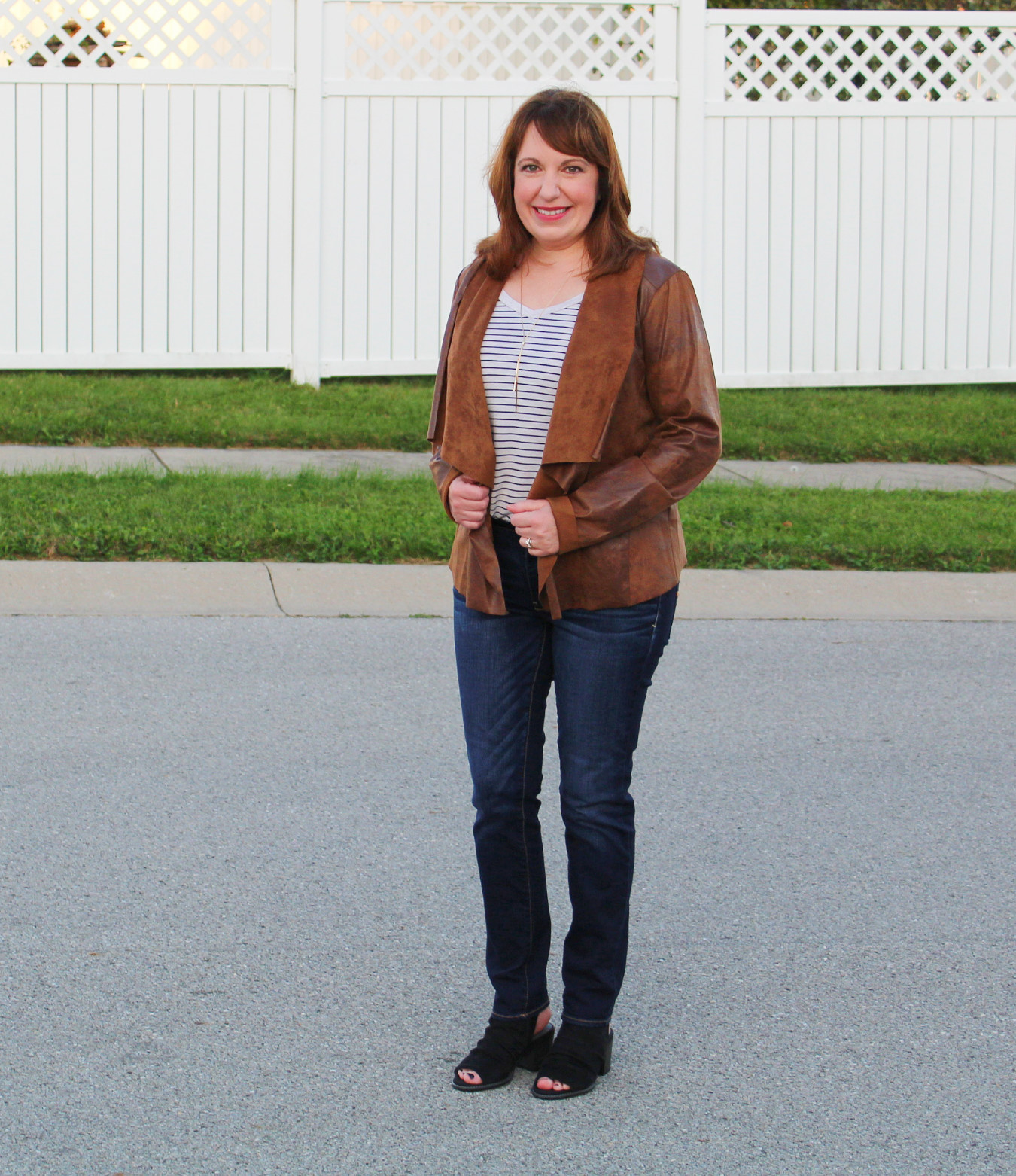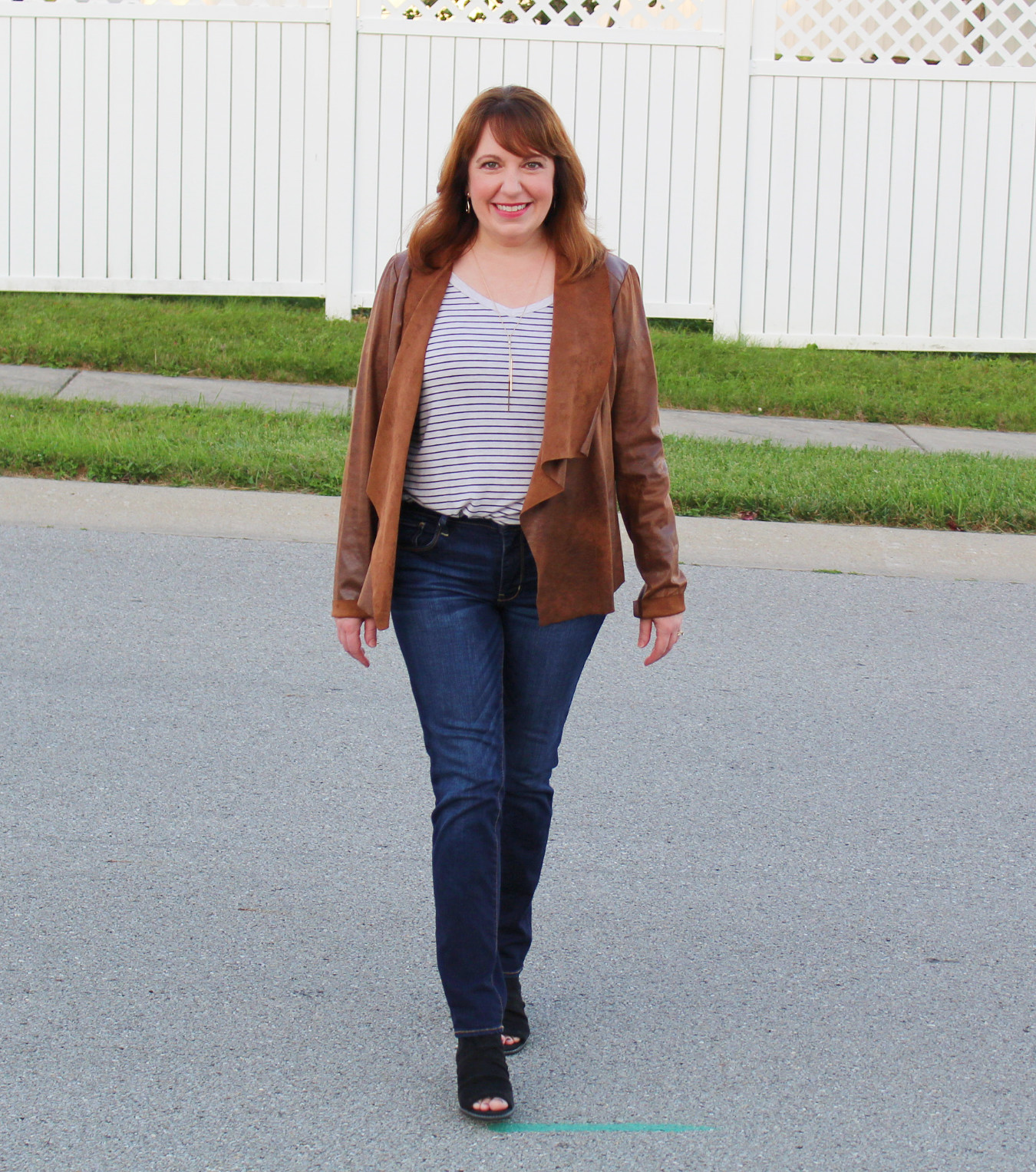 Fashion Details
I got this faux suede jacket last year but have seen this style popping up in stores this year.  This One is similar to mine.  This is a lighter colored One but is on sale at Macy's with code BDAY for under $60.  I'm mixing brown and black again with a Striped Top and these adorable Shoes.  The shoes are still on sale for under $35.  A reader recently commented that black and brown were favorite colors.  What color combinations for Fall do you love?
Turning No Into An Opportunity
"Which of you, if his son asks for bread, will give him a stone?  Or if he asks for a fish, will give him a snake?  If you, then, though you are evil, know how to give good gifts to your children, how much more will your Father in heaven give good gifts to those who ask him!  Matthew 7:9-11
I have asked God for many things in my lifetime.  He has provided some things quickly.  Some things came later.  Other things have not come.  Maybe, the unanswered requests are not what I truly need or are not in my best interest.  Sometimes, we may ask for things thinking they are what is right for us when they are not.  In today's verse, the son is asking for appropriate things – food to meet his basic needs.  The father is providing what the son asked for to meet these needs instead of something else that would not.  In the same way, God provides us what we need when we ask him.  He will also say no to what we don't need.
Today, I encourage you to look at God's no as something positive.  He is possibly protecting you from something that really would not be best for you.  Look at no as an opportunity to finding what is truly right for you.  Look at the things that are not provided as a step in the right direction about what you should do and where you should go.