One thing I love about Fall and Winter is wearing deep jewel tone colors.  Burgundy is one of my favorites!  It also happens to be very popular this year.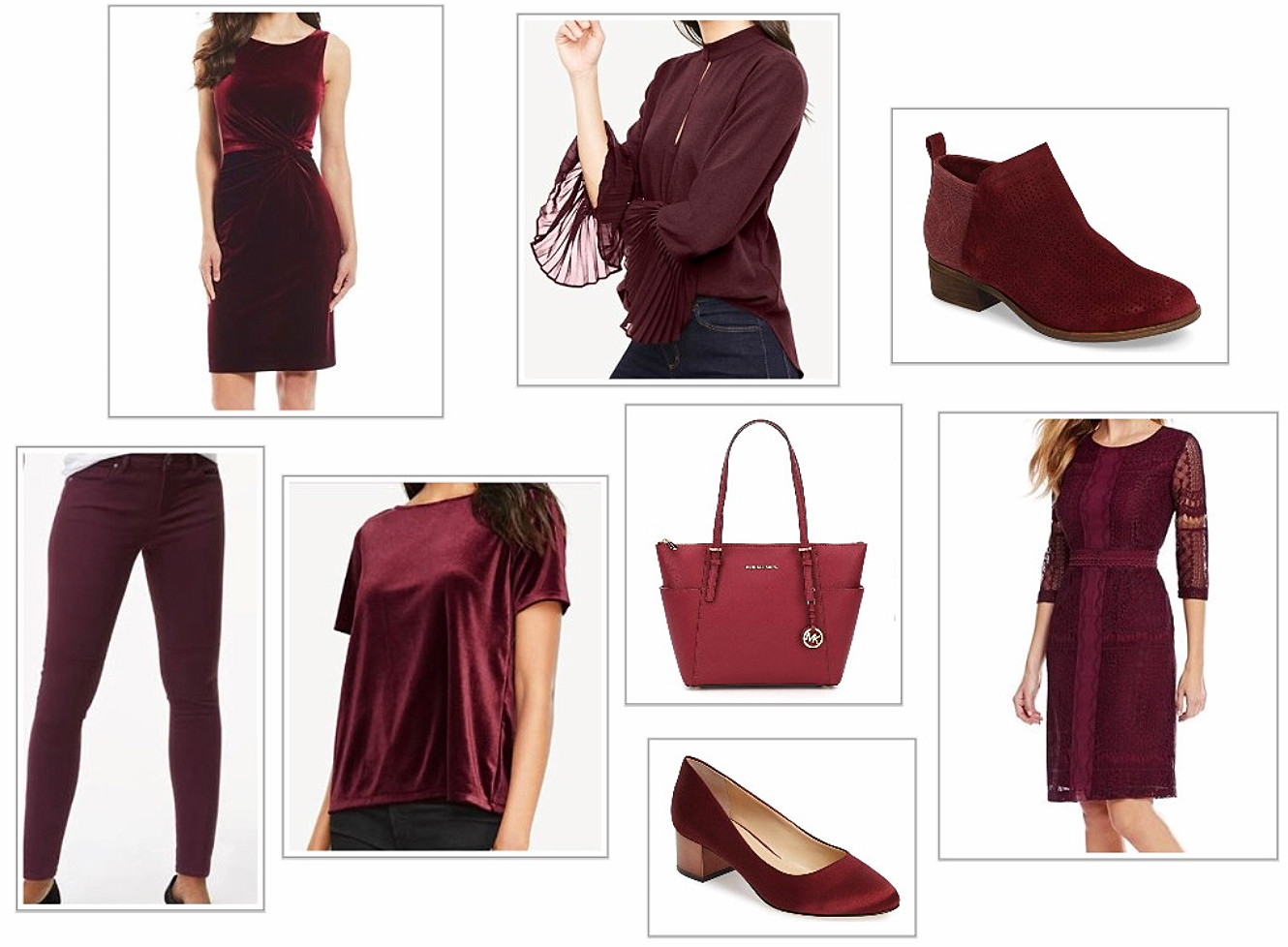 Fashion Details
Whenever you buy something in burgundy, it can be worn

on so many different festive occasions – think Christmas and Valentine's Day.  This pretty Top from Ann Taylor can be dressed up or down.  Your purchase is still 50% off today with code ALLTHEWAY!  I also love this Velvet Top.  I have loved velvet since I was a little girl.
I found so many gorgeous dresses if you have a formal holiday party to attend this year.  This Velvet One and this Lace One are both under $100.  This One is a little pricey, but isn't it beautiful!
These Pumps are just under $40.  I would wear them with jeans and a dressy top for a casual holiday look.
Someone recently said December is just six weeks away!  Are any of you ready for the holidays yet?  I know I'm not!  When do you all usually get your Christmas shopping done?
Link Ups:  Jo-Lynne Shane 
Building Others Up
"Do not let any unwholesome talk come out of your mouths, but only what is helpful for building others up according to their needs, that it may benefit those who listen."  Ephesians 4:29
I talked Yesterday about how we can dress in faith each day.  One way is we can watch how we act and what we say to others.  Let's remember to encourage and build up those around us with what we say.  Look for the best in other people.  Show them love by recognizing out loud all their wonderful qualities, gifts, and talents.