Hi everyone!  I have looked forever for a skirt I could wear with boots for fall.  I finally found this brown suede skirt!  I seem to have an unintentional black and brown outfit theme this week.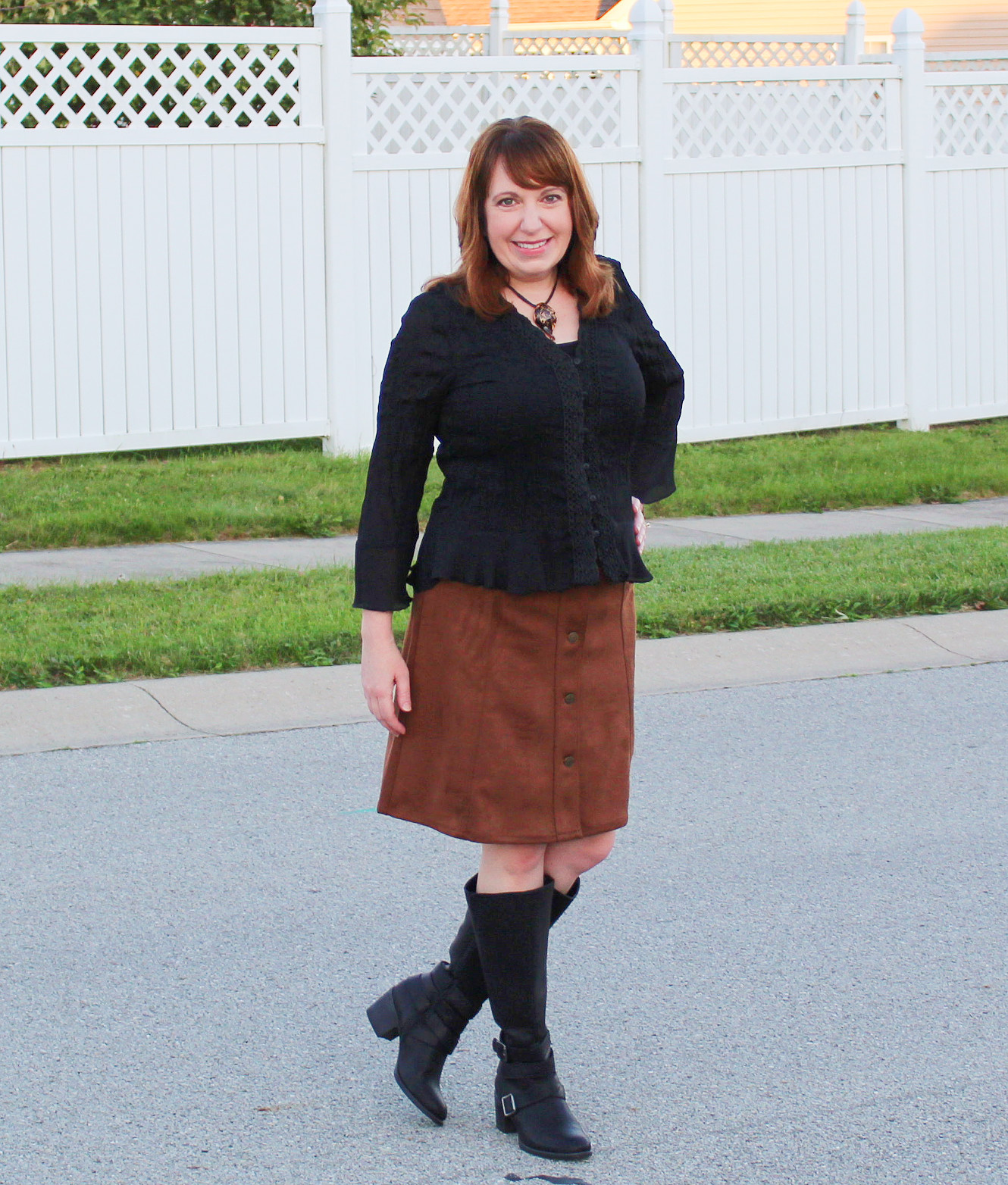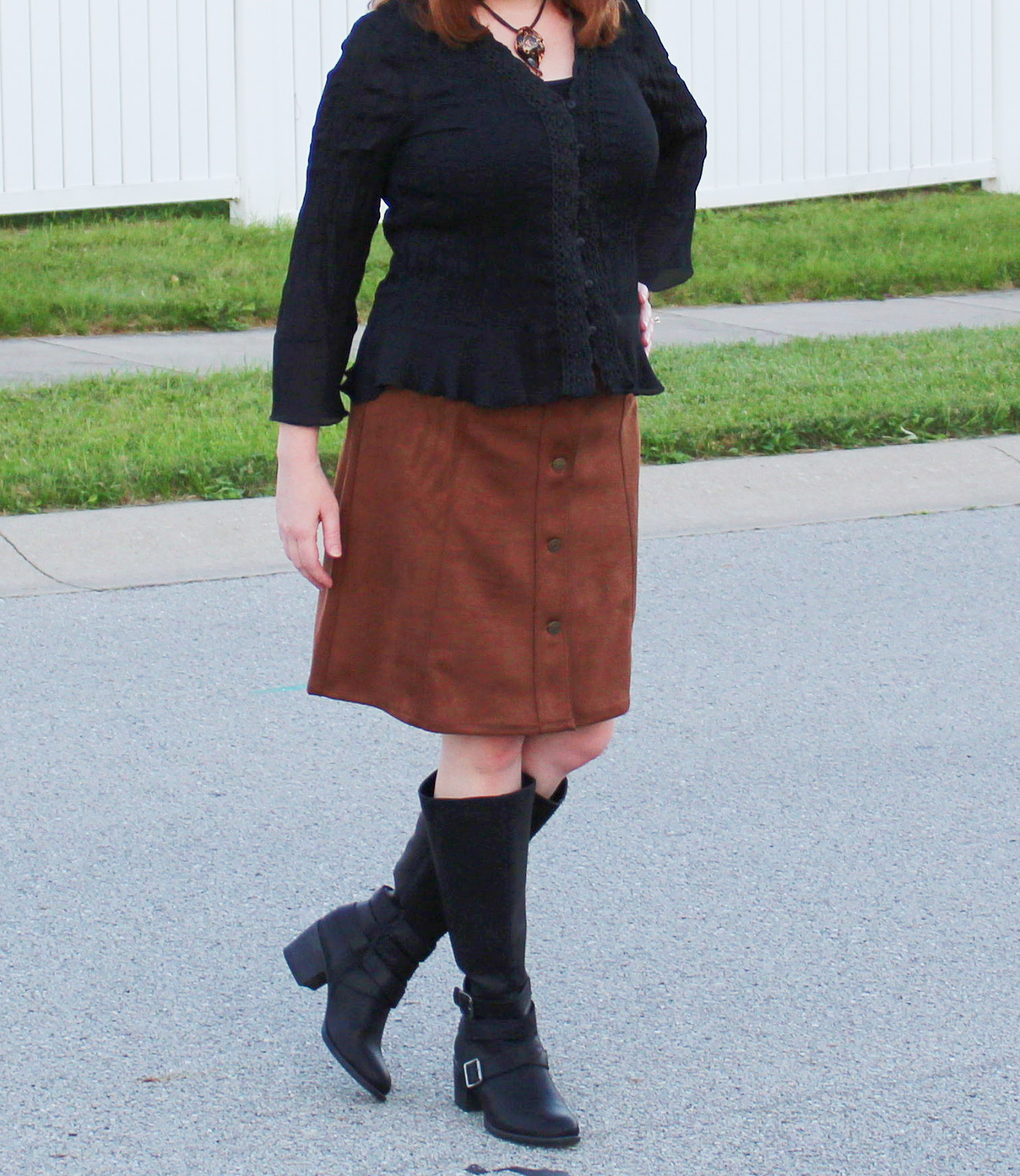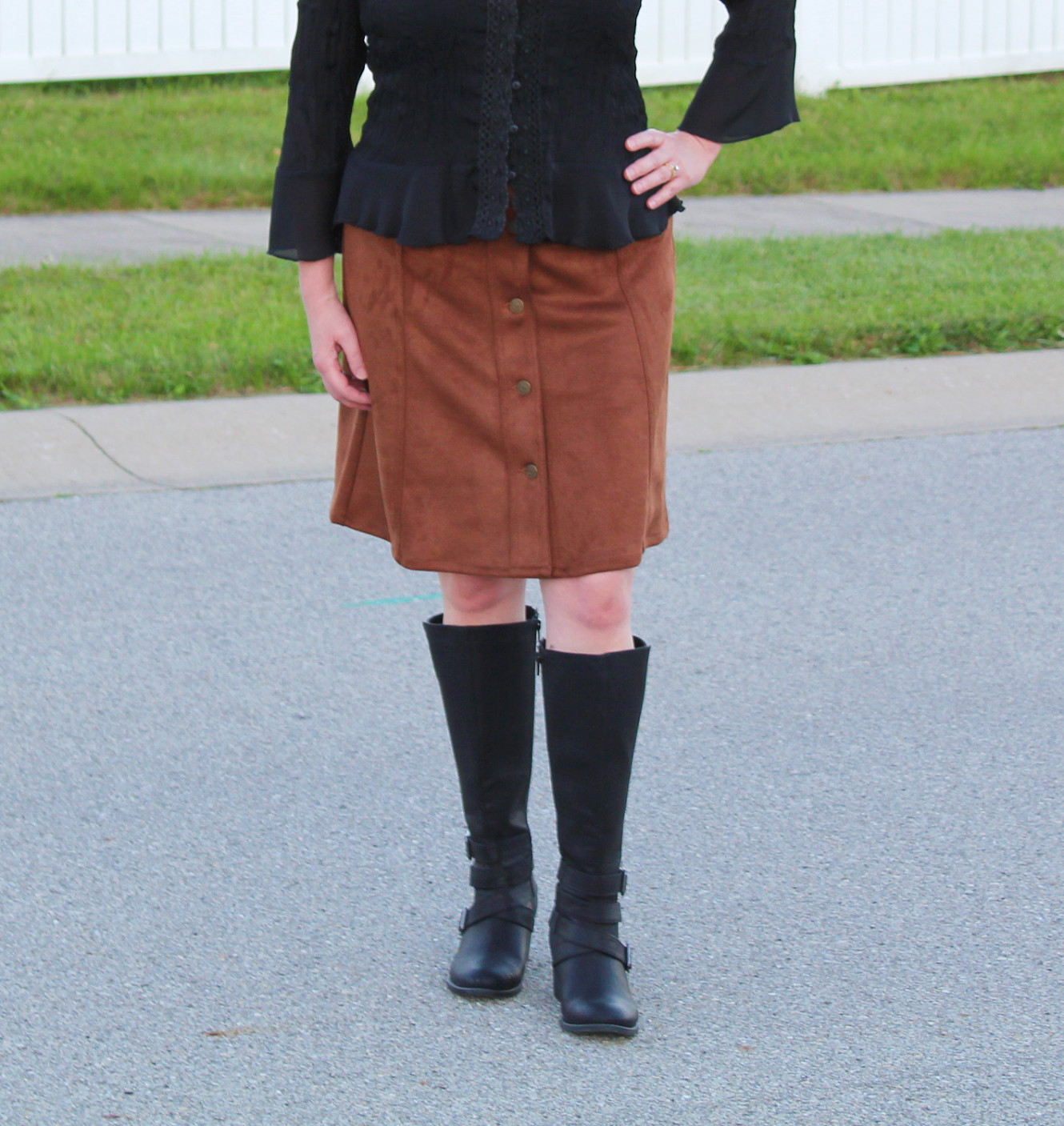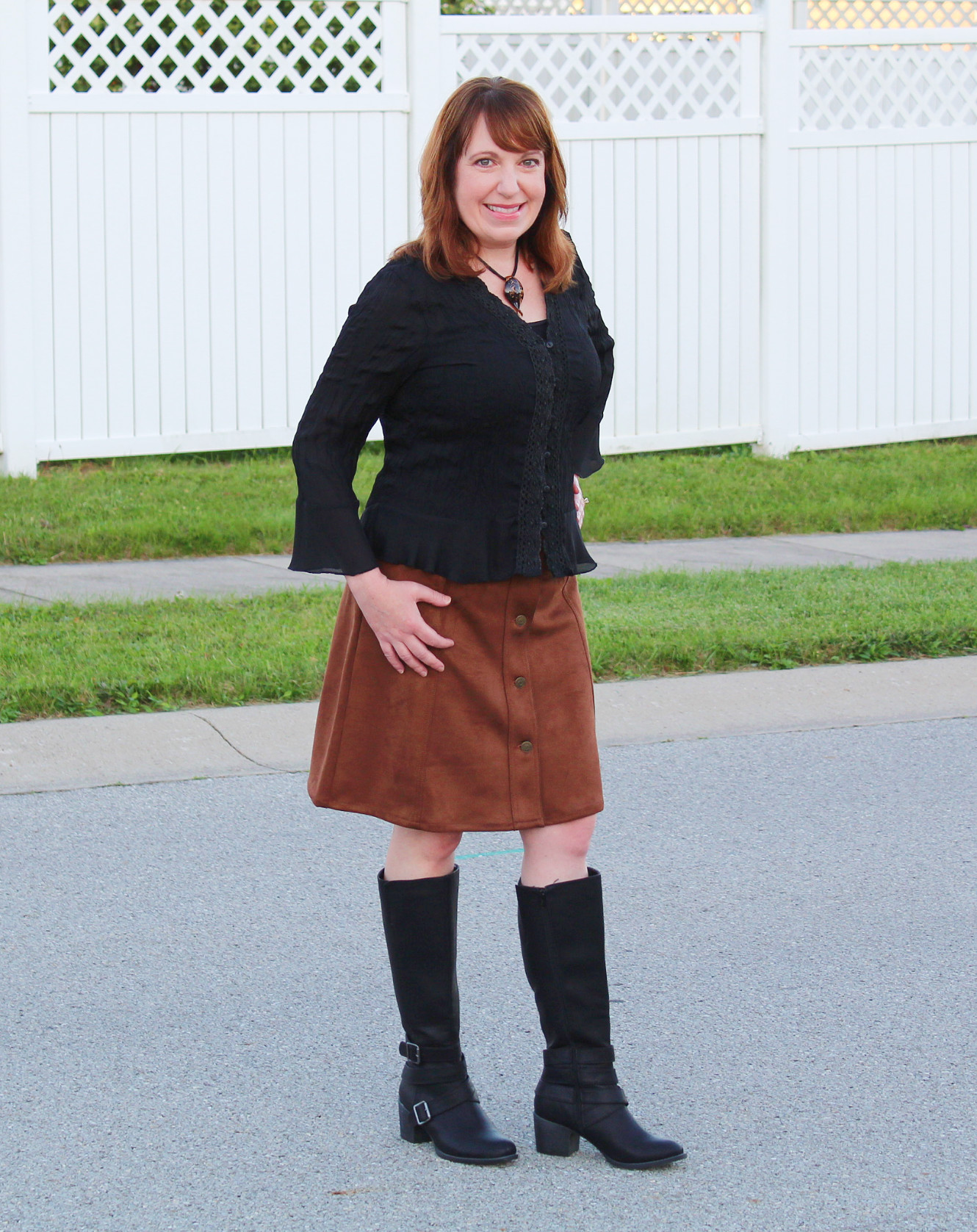 Fashion Details
Top (Similar Here And Here)/Skirt/Boots (Similar Here)/Necklace (Similar Here)
This imitation Suede Skirt is so soft, and I love the length.  I am on the shorter side, so this skirt will be a little shorter if you are taller.
You could wear so many different tops or sweaters with this skirt.  I threw on an older top from my closet.  I've had the top I'm wearing for years, and it has the flare sleeve that is so popular now.  It just shows you how to style trends seem to come and go through the years.  I found so many black Tops with lace that would also look good with this skirt.  This One and this One are from Ann Taylor.  Also, this Top with the velvet bows is really cute.  Today, Ann Taylor is having a 50% off sale with code SOGOOD and free shipping!
My boots are also vintage, so I linked several similar styles in boots.
I have got my posts out much later in the day this week.  Since my son is on Fall Break, we both have been on a really relaxed schedule!  Hope y'all are having a good week!
Dressing In Faith
But since we belong to the day, let us be self-controlled, putting on faith and love as a breastplate, and the hope of salvation as a helmet.  1 Thessalonians 5:8
How do we dress in faith each day?  I like to use this verse as my guide.  First, I need to practice self-control in the way I act.  This can include many things such as watching what I say and how I say it.  It can include putting others before myself.  It can also include not giving in to bad habits.  Next, we should always be willing to openly show our faith in Christ and love others.  Finally, we always need to know that we have great hope.  We have a guarantee of eternal life when we put our trust in Christ.  He will never leave us or forsake us.  I have a saying on my wall that states "faith in your soul, hope in your mind, love in your heart."  I want to try to dress this way every day.