Have any of you ladies tried out the raw edge denim look?  I have wanted to try out this look in jeans and found a new brand I really like.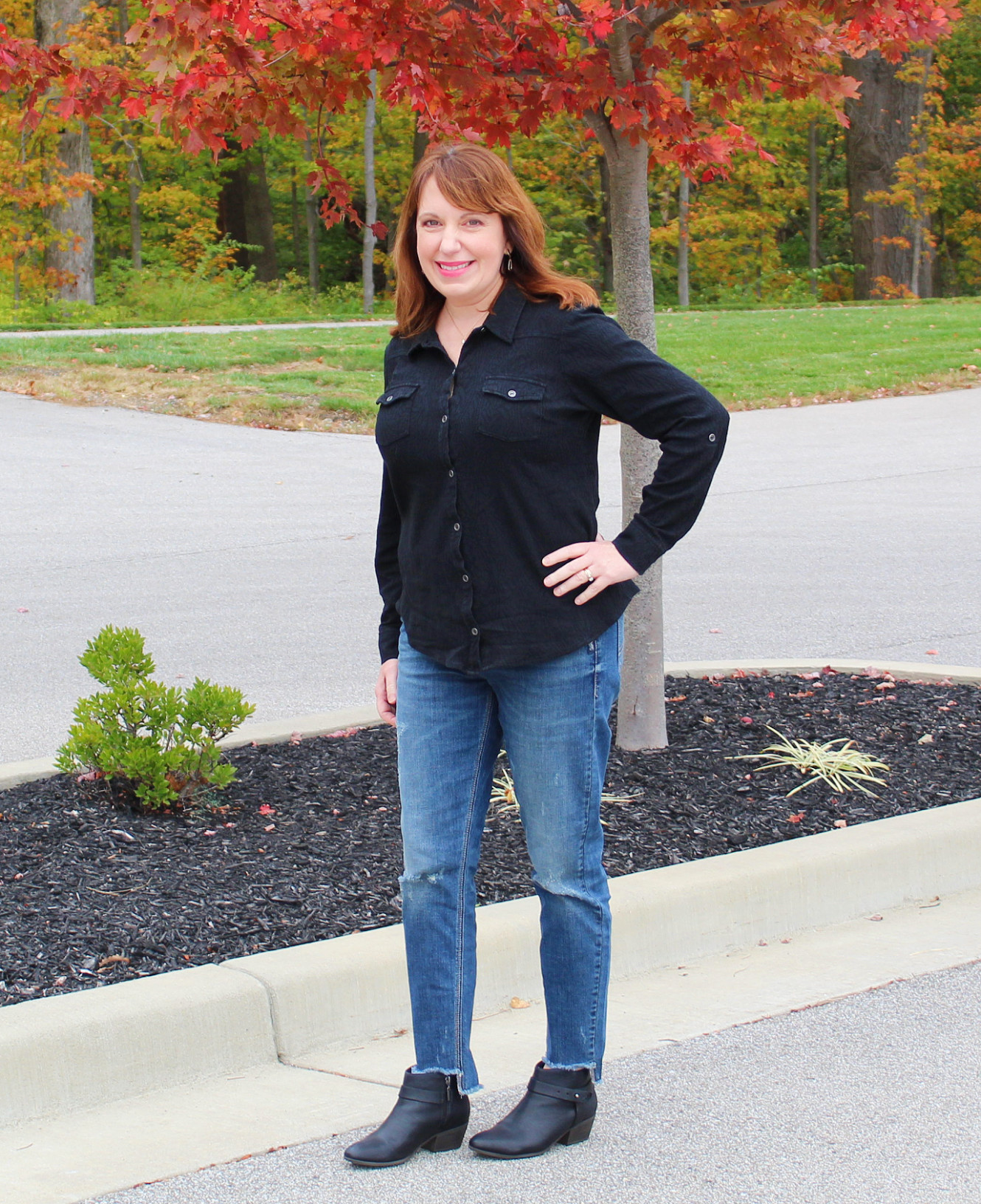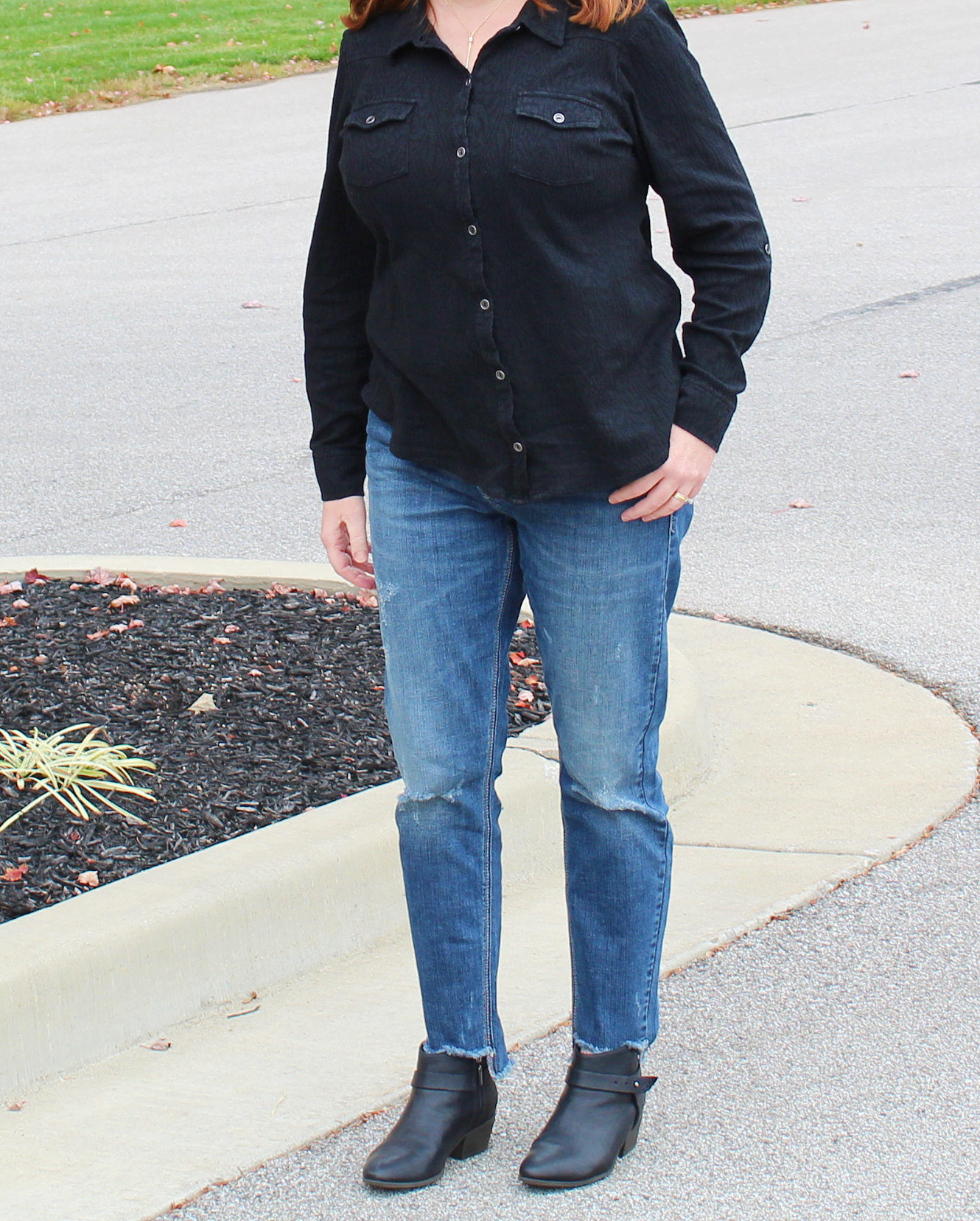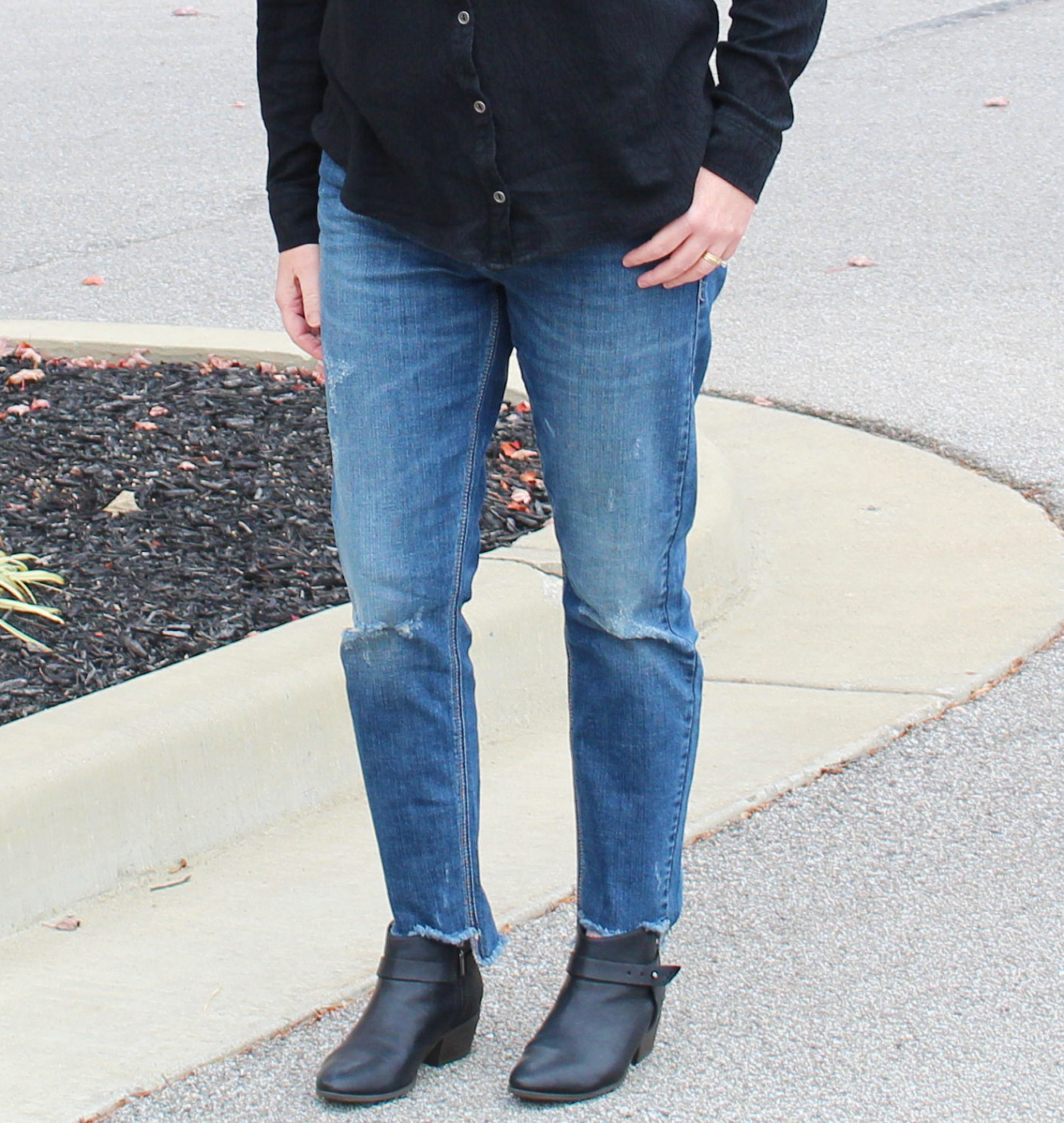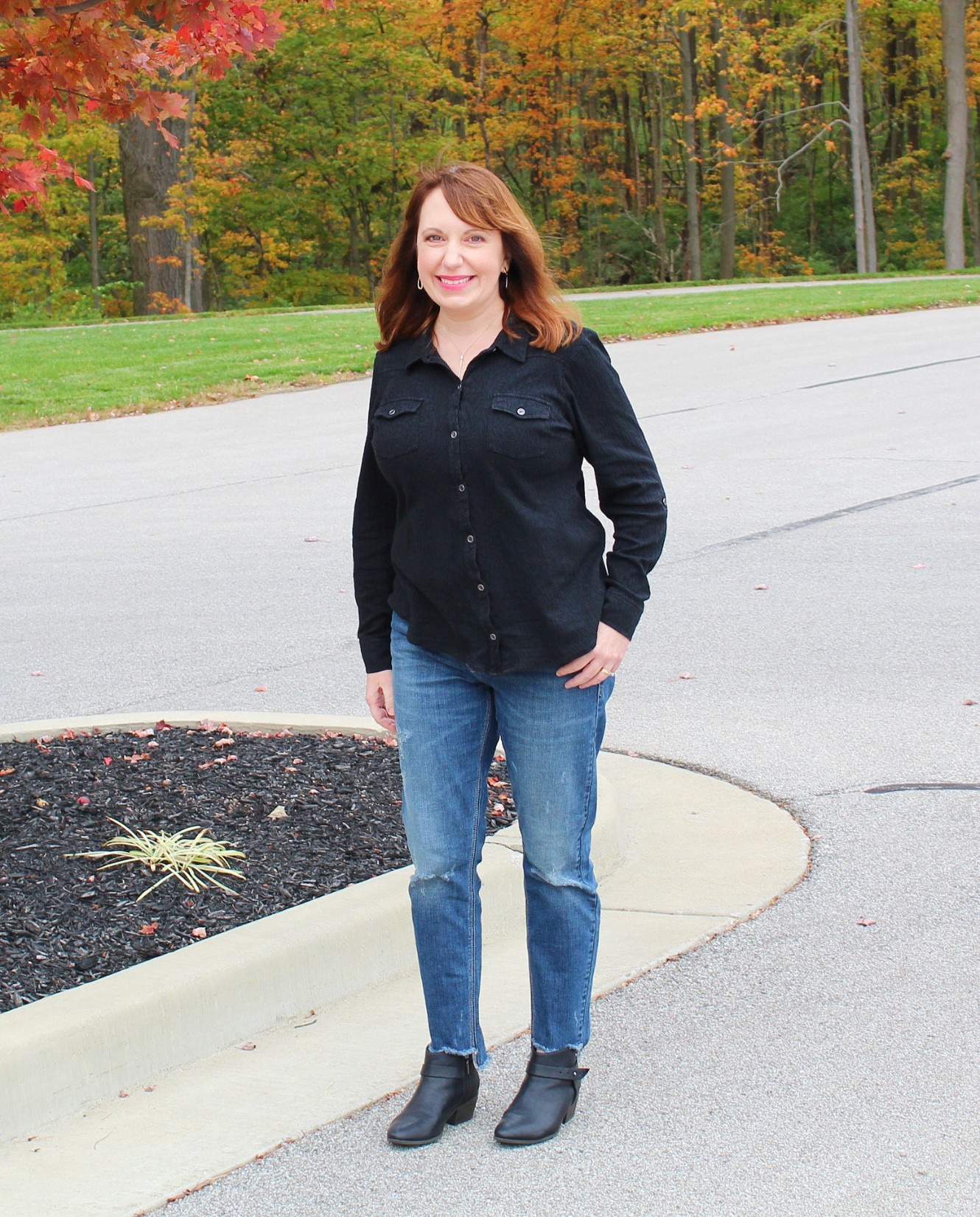 Fashion Details
As you can tell from my hair and clothes, it was very challenging to get pictures the day we took these.  It was very windy and cold (where did Fall go?)!  At least the leaves on the trees are looking gorgeous!
These Distressed Raw Edge Jeans from Silver Jeans Co have a high low hem.  I think they have a really edgy look when paired with black.  When I bought them, I thought they were skinny jeans but actually they are straight.  They are very comfortable and a great alternative if you would rather not go with a skinny jean.  My black shirt is vintage but you could wear any black top with these.  This Velour Top in black is really cute.  It would have been great for our cold picture day!
Thanks for reading today!
Let God Direct Their Path
"This is what the Lord says – your Redeemer, the Holy One of Israel: "I am the Lord your God, who teaches you what is best for you, who directs you in the way you should go.  Isaiah 48:17 
Occasionally on a Sunday morning in church, I will give my husband that look.  You know that look that says you should be listening to what is being spoken from the pulpit.  The look that says you should be doing this and not that.  Sometimes, he will give me a squeeze of hand or that same look too.
Recently when he was squeezing my hand and I was giving him that look at the same time, I came to a realization.  I need to just focus on what God is saying to me and wants me to be doing.  As much as I want God to tell my husband what I think he needs to hear, I need to trust God will tell him what God wants him to hear.  I need to trust God to direct my husband, children, or anyone else for that matter.  While loving advice and counsel within relationships is beneficial, God should ultimately guide and control what my love ones do – not me.
Each of us has a different calling from God.  After all, each of us has our own God-given gifts.  These callings may take members of a family in totally different directions.  These callings may not be what we think each other should be doing.  But it is not our choice – it's God's choice.  We just need to let him work everything out for our own best interest and our loved ones' best interest.  Trust God to guide those around you.  Pray that their calling will be effective for furthering God's kingdom.  Encourage each other to follow his voice.