Hello everyone!  Today, I've taken a casual outfit that I wear for a day at home and dressed it up a bit.  Most days, I will go out at least once to pick up my son from school or practice.  Also, you never know when an unexpected errand will send you out and about town.  I like my outfit to be comfortable and look put together on those days.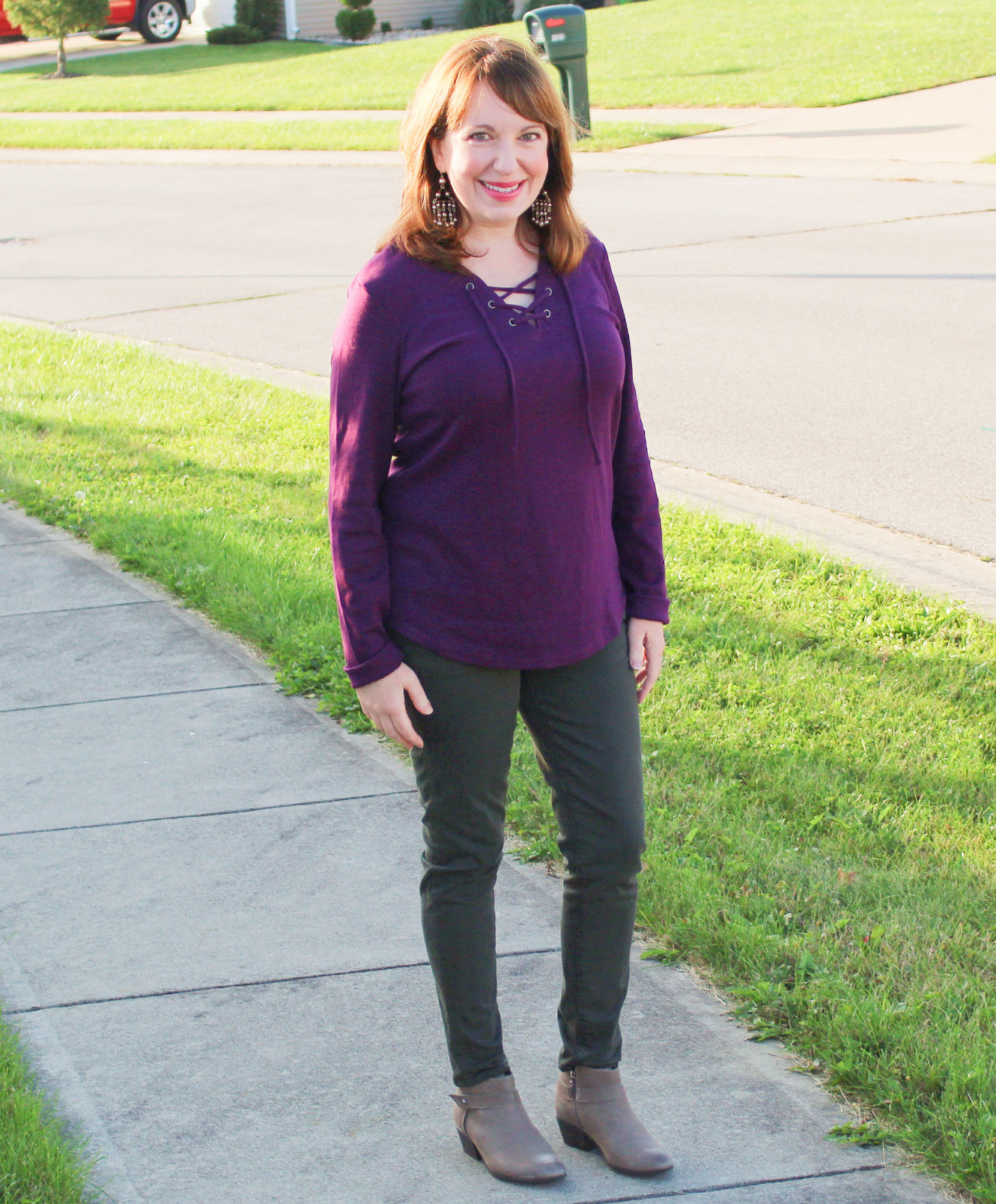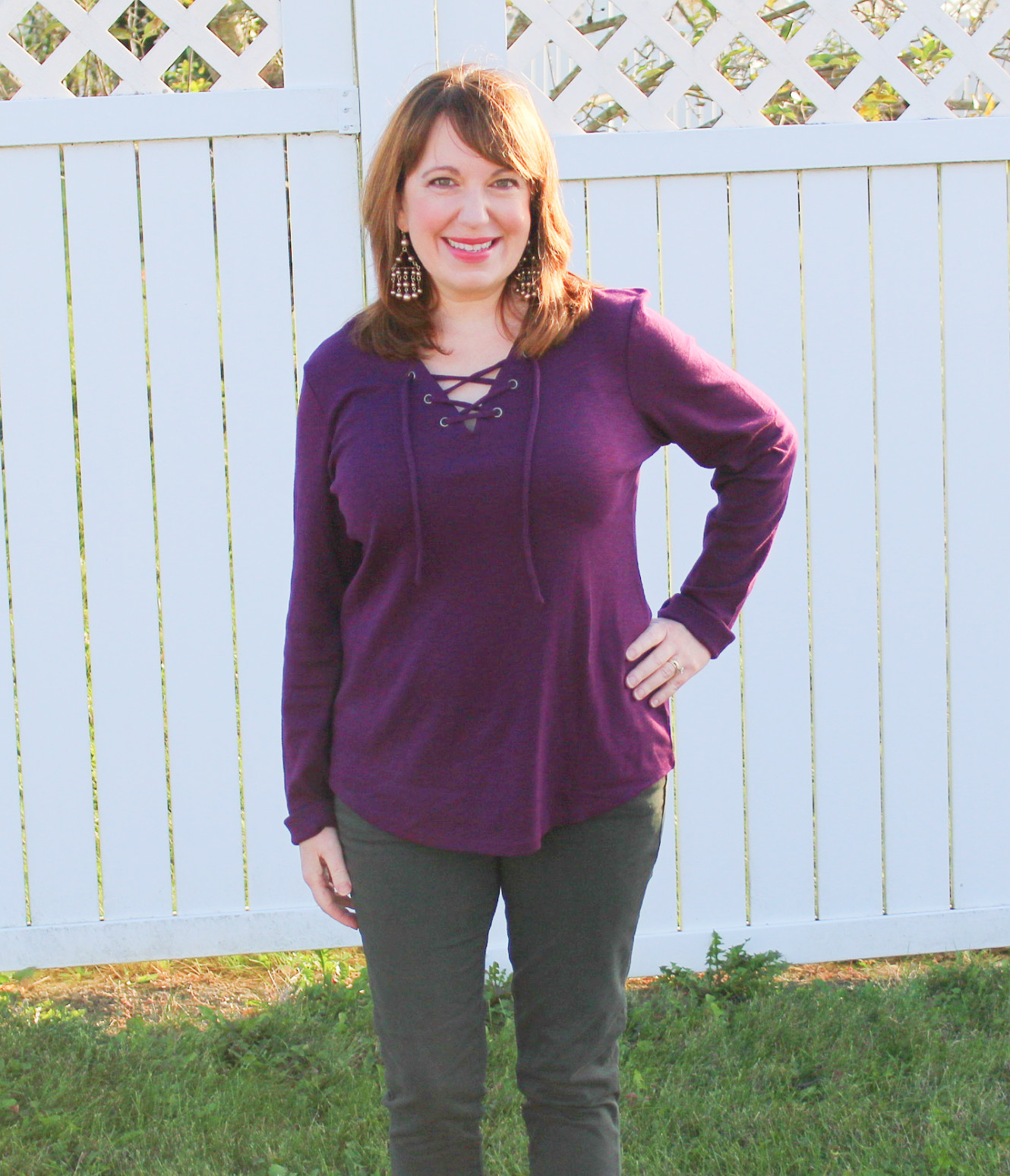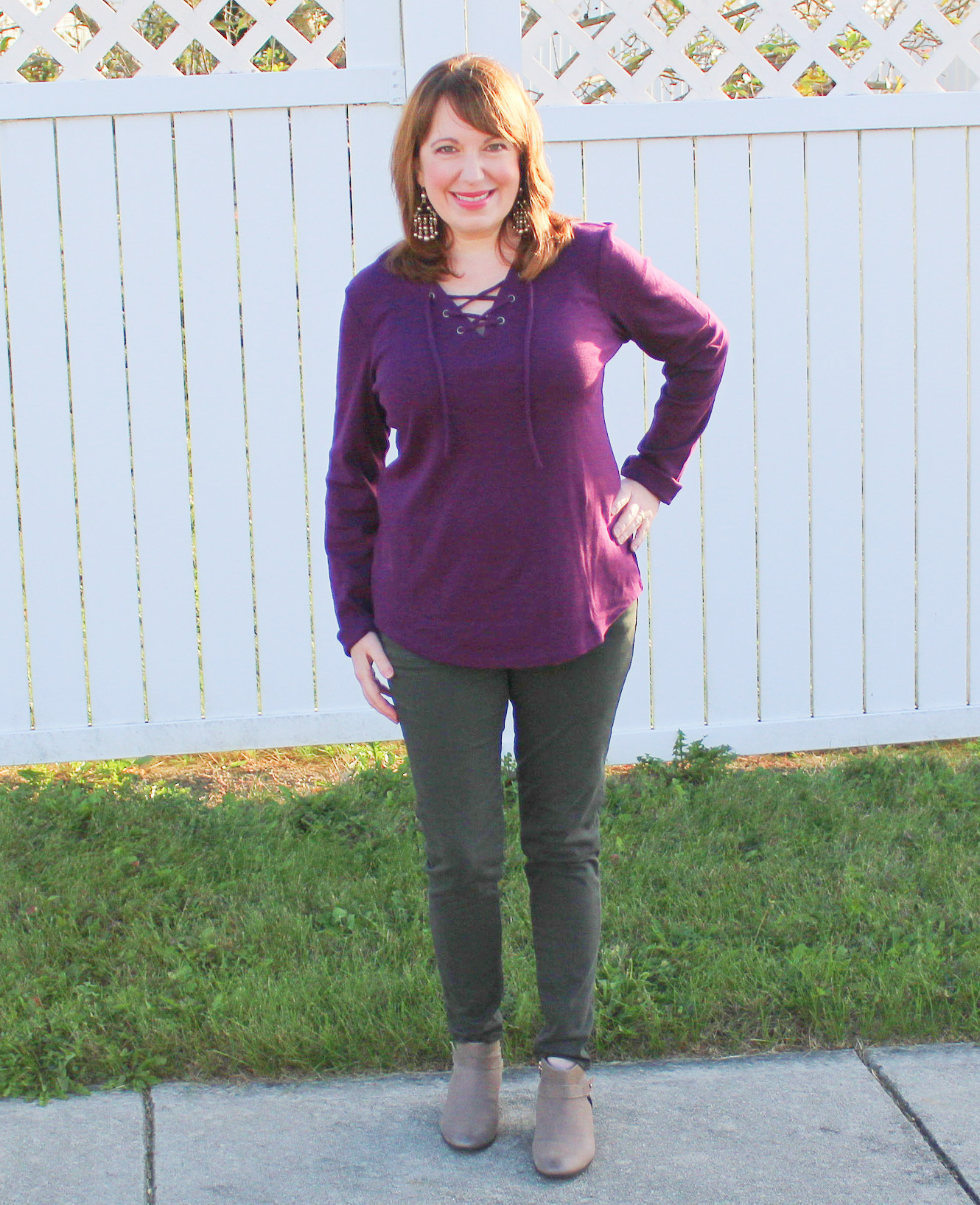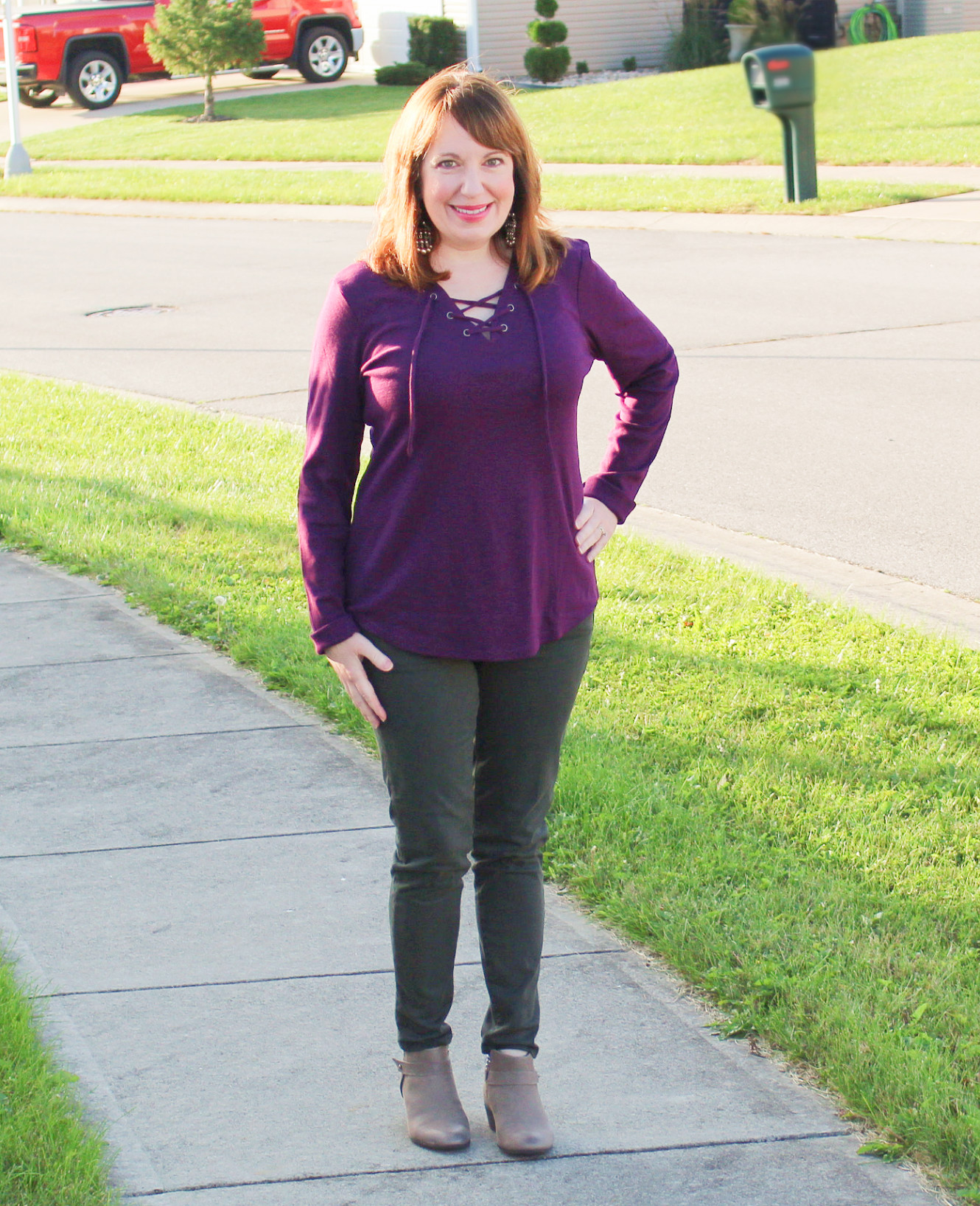 Fashion Details
I love the combination of purple and green.  This Lace Up Top was a recent purchase because I needed to add some casual tops for working at home.  It also looks nice when I need to run an errand or two.  This Top is very similar and under $20 too.  My jeans are older but you can style this top with any olive-green pants.  My boots are vintage too but aren't These cute!
In order to dress this outfit up a bit, I threw on some statement earrings.  I don't wear much jewelry on days when I'm home.  The exception would be for earrings.  I wear earrings more than anything else.  I love the ones I'm wearing because they are light weight for their size.  They are also older, so I found some other great options.  I really like These and These.
Hope you are having a great week so far.  Tomorrow, I'm going to start a series on holiday shopping.  Can you believe it is here again already?  Of course, Christmas is one of my favorite holidays.  I need to get busy planning ahead for it!  How about you?
You Are Never Alone
This is how we know that we live in him and he in us: He has given us of his Spirit.  1 John 4:13
If any of you are feeling lonely today, I want you to remember you are not.  If you are a believer in Christ, his Spirit is always with you.  He knows you intimately.  He is there to comfort you and be your companion when you feel sad and alone.  Reach out and talk to him today.