Happy weekend everyone!  Christmas will be here before you know it!  I've got a holiday gift guide for clothes today for all you ladies who need to buy that special gift for your friend, daughter, sister, or mom.  Maybe if you are like me, you are making a list for yourself too!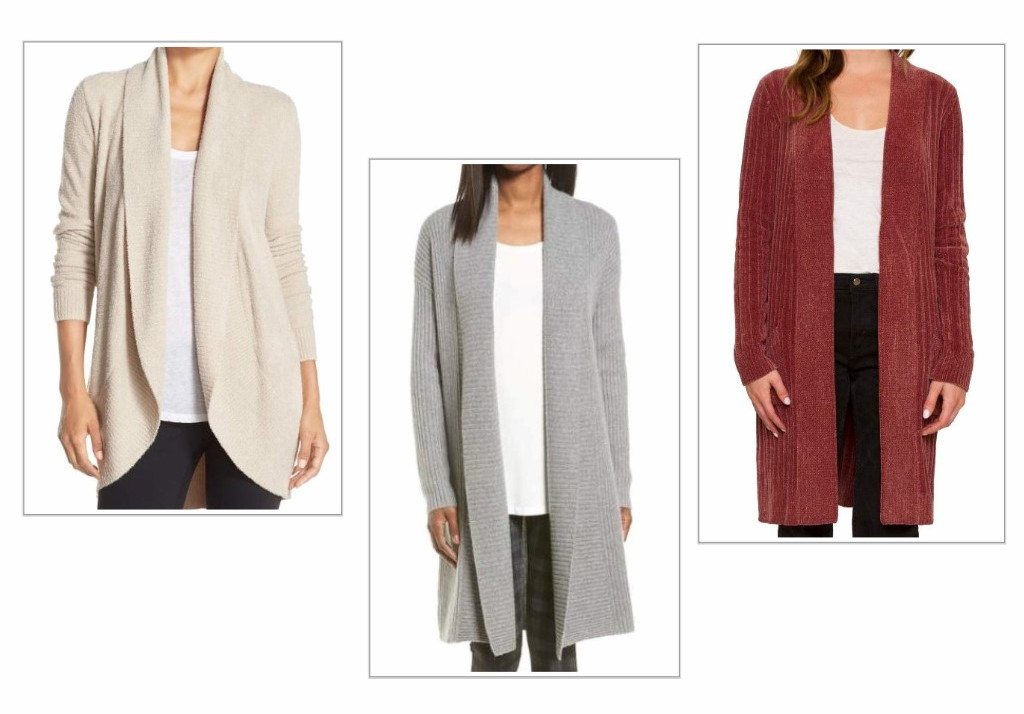 Fashion Details – Cardigans
When I was a teenager, I remember wanting a cashmere sweater one year for Christmas.  This beautiful Cashmere Cardigan is on sale at Nordstrom's Fall Sale going on through the 12th of this month.  There are so many good choices of cardigans out there in all different price ranges.  I could have listed hundreds!  LOL  If you are looking for a more budget-friendly cashmere cardigan (if there is such a thing!), then this One gets good reviews.  It is also on sale at Macy's with code SAVEBIG.  If you are looking for a more budget-friendly cardigan in general, this One is around $35 which is a good price for a cardigan.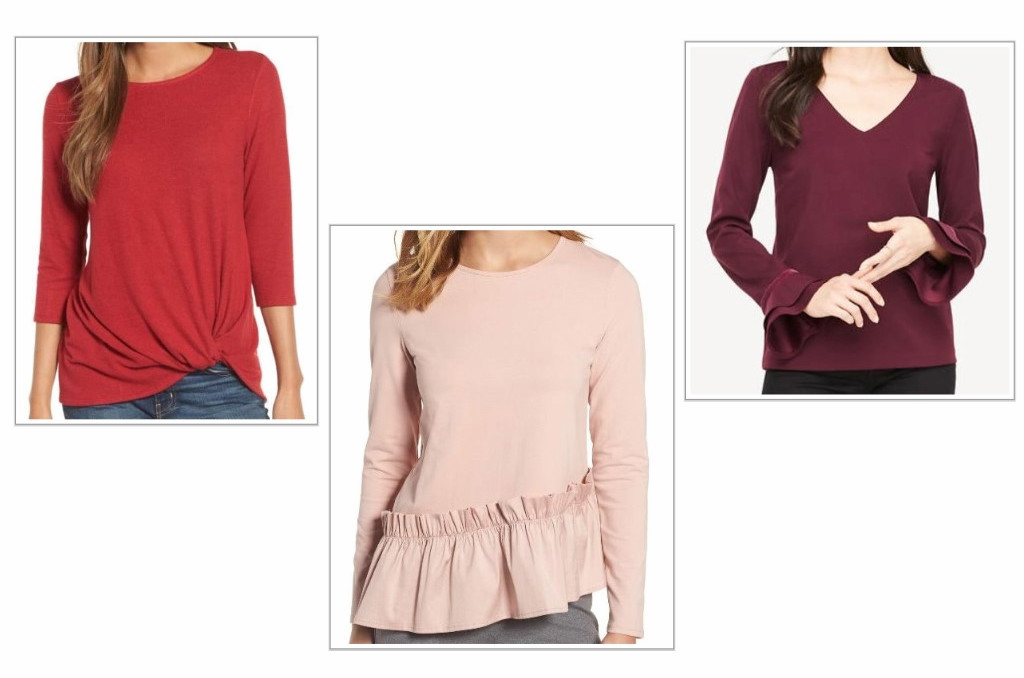 Fashion Details – Tops
There are also so many choices in cute tops this year too.  It was really hard just listing a few!  My favorite top from Nordstrom's Sale is this adorable Ruffle Hem Top.  It come in regular and petite sizes.  There are also a lot of velvet tops right now.  I like this One and this One too.

Fashion Details – Lounge Wear
This time of year when it is cold outside, it is always nice to have something comfy and warm to wear around the house at home.  I found these Lounge Pants at Macy's, and they get good reviews.  I also found this Robe.  Aren't these Blush Slippers cute too!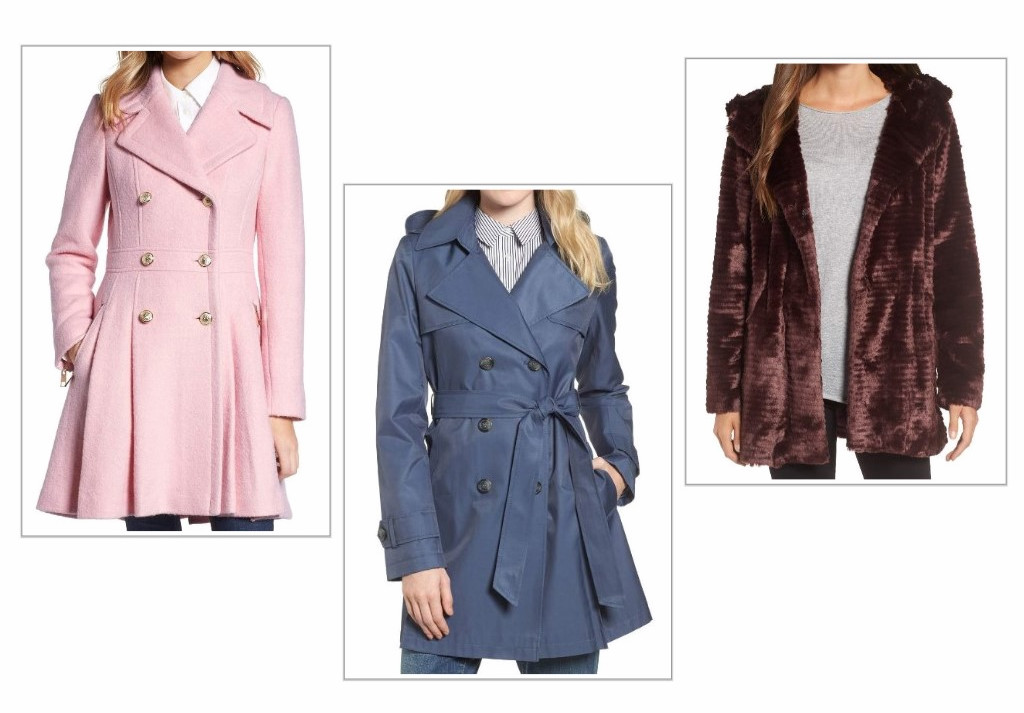 Fashion Details – Coats
I love this Blush Coat!  It is my favorite find so far.  It would be a beautiful gift for someone in need of a dressy coat.  I'm not usually one to wear a trench coat but I really like this One.  It comes in a lot of pretty colors.
I wanted to put a shoe category in this post but will save it for later.  There are just so many good holiday gift choices and a few sales going on right now.  You can also go to my sidebar with the shopping links to my favorite stores if you're shopping online.  Anytime you shop through my links, it supports my website which I very much appreciate!
Y'all have a wonderful day.
Giving To Others
"On coming to the house, they saw the child with his mother Mary, and they bowed down and worshiped him.  Then they opened their treasures and presented him with gifts of gold, frankincense, and myrrh."  Matthew 2:11
As we busily get ready for the upcoming holiday season, I encourage you to take some out to remember our greatest gift – Christ.  I know I get so easily distracted by my to do list that I have to make a conscious effort sometimes to stop and worship him.
I also want us to think about not just giving to our family and friends.  Each year, my family tries to give to someone in need either with our time, money, or both.  We have delivered meals to other families and donated toys to other children.  There are so many good organizations out there to get involved with to help others.  It has always been a great experience especially for our kids.  Today if you are able, pray about giving and lending a helping hand this season to someone in need.