I am doing something a little unusual and posting on a Saturday!  This will probably be my only Saturday post for a while though.  Ha!  I just wanted to publish my gift guide for shoes and accessories while I was in shopping mode.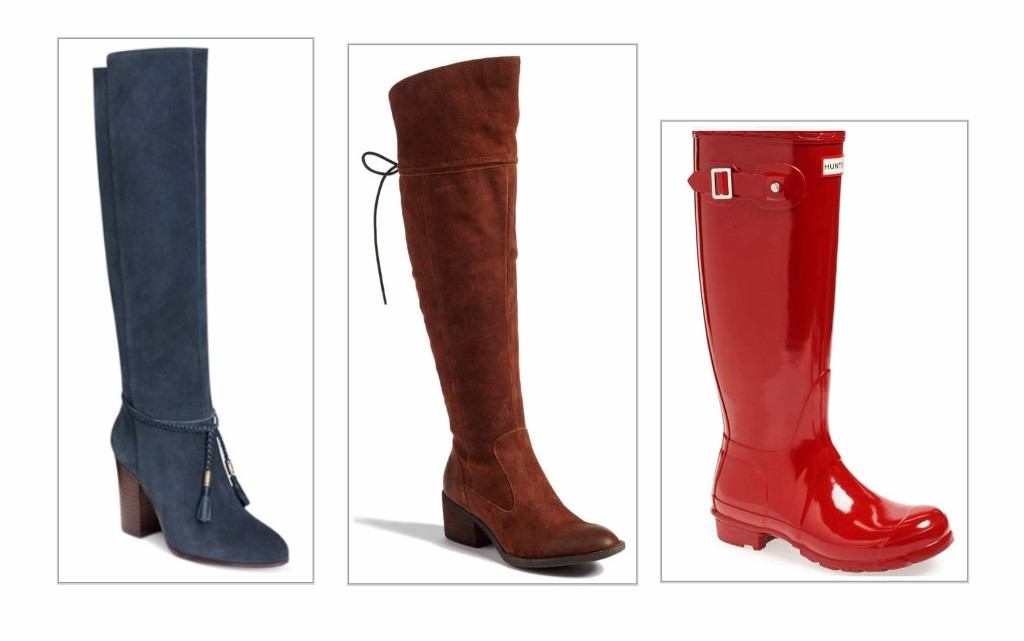 Fashion Details – Boots
There are so many great boot choices.  Christmas is a good time to invest in that pair you've wanted. These Short Hunter Boots are under $100.  I've linked other options in short boots for those who live in warmer climates like These and These.  You can also wear them into the Spring when it starts to warm up.
I also found some cute shoes.  These Flats come in fun patterns and colors.  These Velvet Block Heels would be cute for a Christmas party.  These Sneakers come in a fun camo pattern.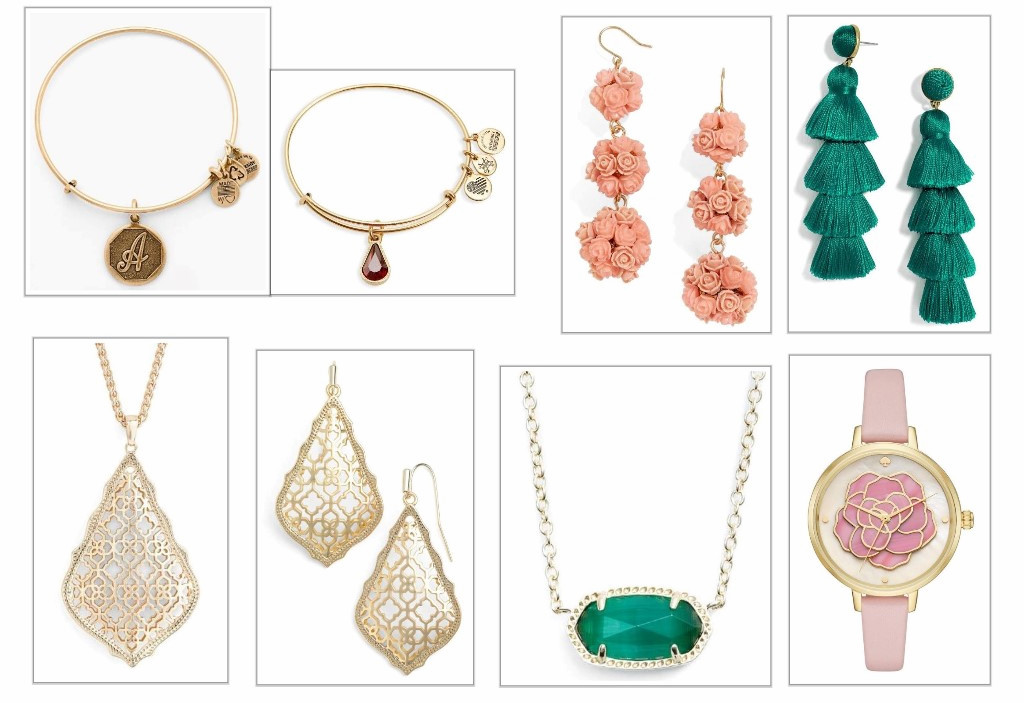 Fashion Details – Jewelry
There are also too many jewelry choices to list here.  I love this Kate Spade Watch.  It is just too cute!  This Watch is also a great classic piece to wear with everything.  You can find many more choices in jewelry by going Here.  Nordstrom is having a Fall sale, so now is a great time to do some holiday shopping.  They offer free shipping and returns which is why I included a lot of items from them.  If you see something in their sale that you want or would be a great gift, don't wait too long to get it because I've learned items run out of stock fast.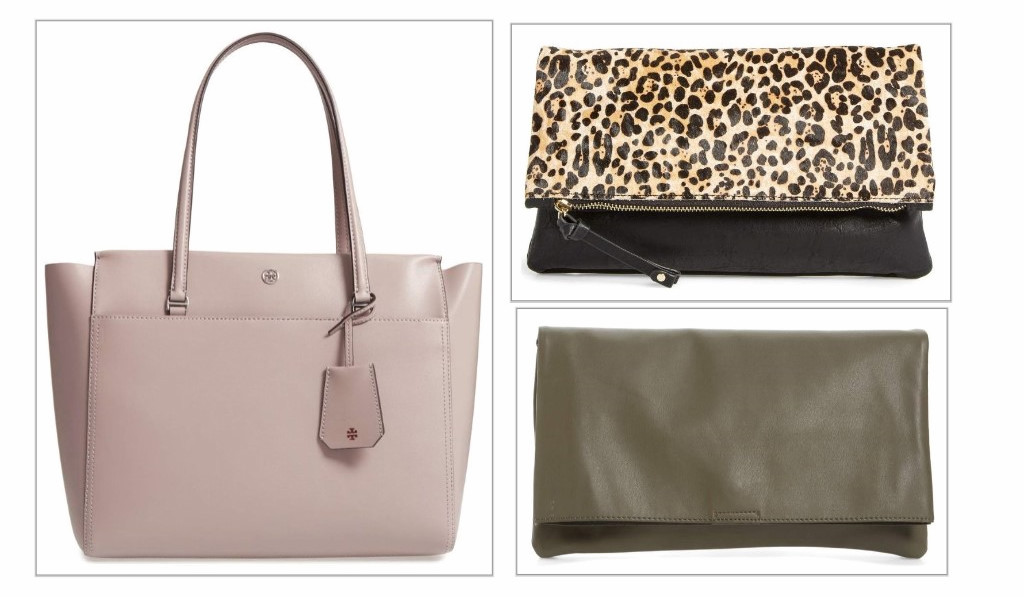 Fashion Details – Handbags
As you can tell from my graphic, I'm really liking clutches this year.  If a bigger bag is in order, this Michael Kors Tote comes in an array of beautiful colors.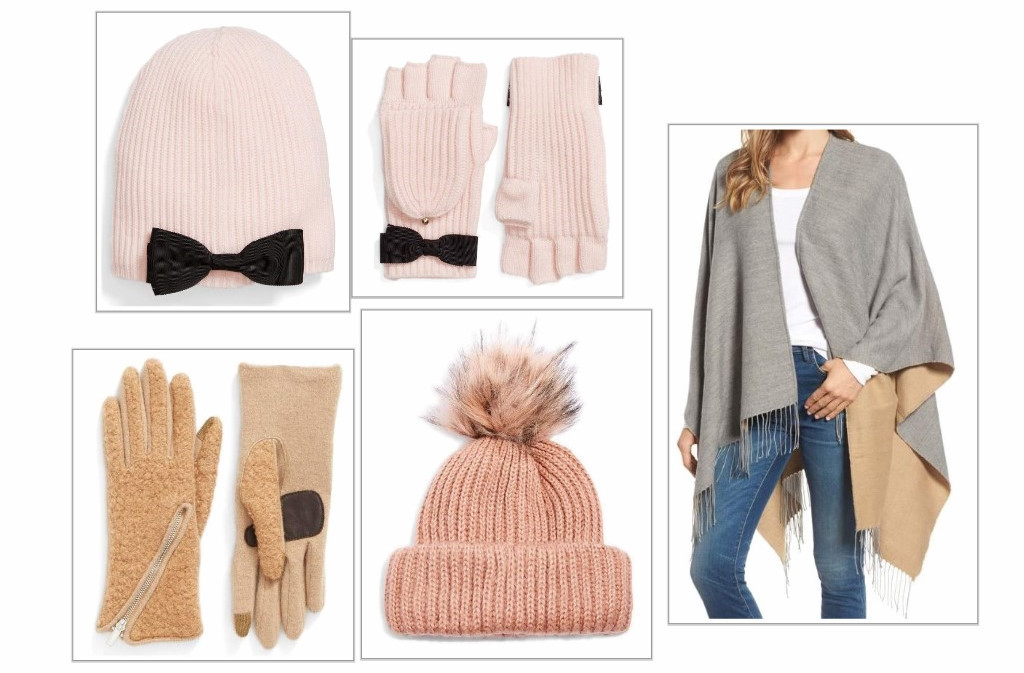 Fashion Details – Cold Weather Accessories
If they are within your budget, this Kate Spade Hat and Glove set is adorable and would make a great gift.  I've also linked some budget- friendly hats and this wonderful Wrap.  The wrap is reversible and comes in several colors.
Whew!  I think that about does it for now.  I was going to spread out these gift guides in the weeks up until Thanksgiving.  I changed my mind knowing how quickly some sale items run out of stock.  I will be posting a beauty products gift guide in the upcoming weeks for all the makeup lovers on your list.  For now, my head is spinning from shopping for so many products!  LOL!  I saw recently where another blogger is getting ready to post her gift guide.  She has been working on hers all year!!  I can certainly see why!!
I may add many of these gift ideas plus a few more on a page under SHOP in the menu next week.  I totally forgot to put anything about pants or jeans in my Gift Guide For Clothes.  Oops!  If you are looking for jeans, there are designer brands on sale now also Here, Here, and Here.
Let me know in the comments what you would like to see more of when it comes to gift ideas.  I try to include a range of prices for all budgets.  You can check my sidebar now for items under $100.  I will try to do one later for items under $50.
For quick reference, my Instagram tab under SHOP has where to get all my looks from my posts too.  Finally, I think now I'm really done except for my devotional today.  Keep reading and have a wonderful day!
Keeping Things In Perspective
"For the love of money is a root of all kinds of evil."  1 Timothy 6:10
This verse has been on my mind a lot lately after seeing it come up on my Bible app several times recently.  You all probably know that money itself is not a root of evil but the love of money is what causes us trouble.  In fact, there are many things that we may love too much that cause us problems.  We may love shopping, watching television, looking at social media, possessions, hobbies, or work too much.  All of these things can take our focus off what is most important like spending time with family or God.
Even our work for God can take the place of not spending time with him.  I have to be careful with that one now.  I love writing this blog and have a great passion for it.  There are many days I have to remind myself that I need to not let writing here squeeze out my spending time with him.
Let's remember especially during this time of the year to not let our love of getting things, doing things, or anything else come ahead of our relationship with others or God.