I have waited for a long time to share this cute green twist top.  I actually got it before the holidays and then the weather got too yucky to take photos.  It is a great top for layering now and wearing into spring.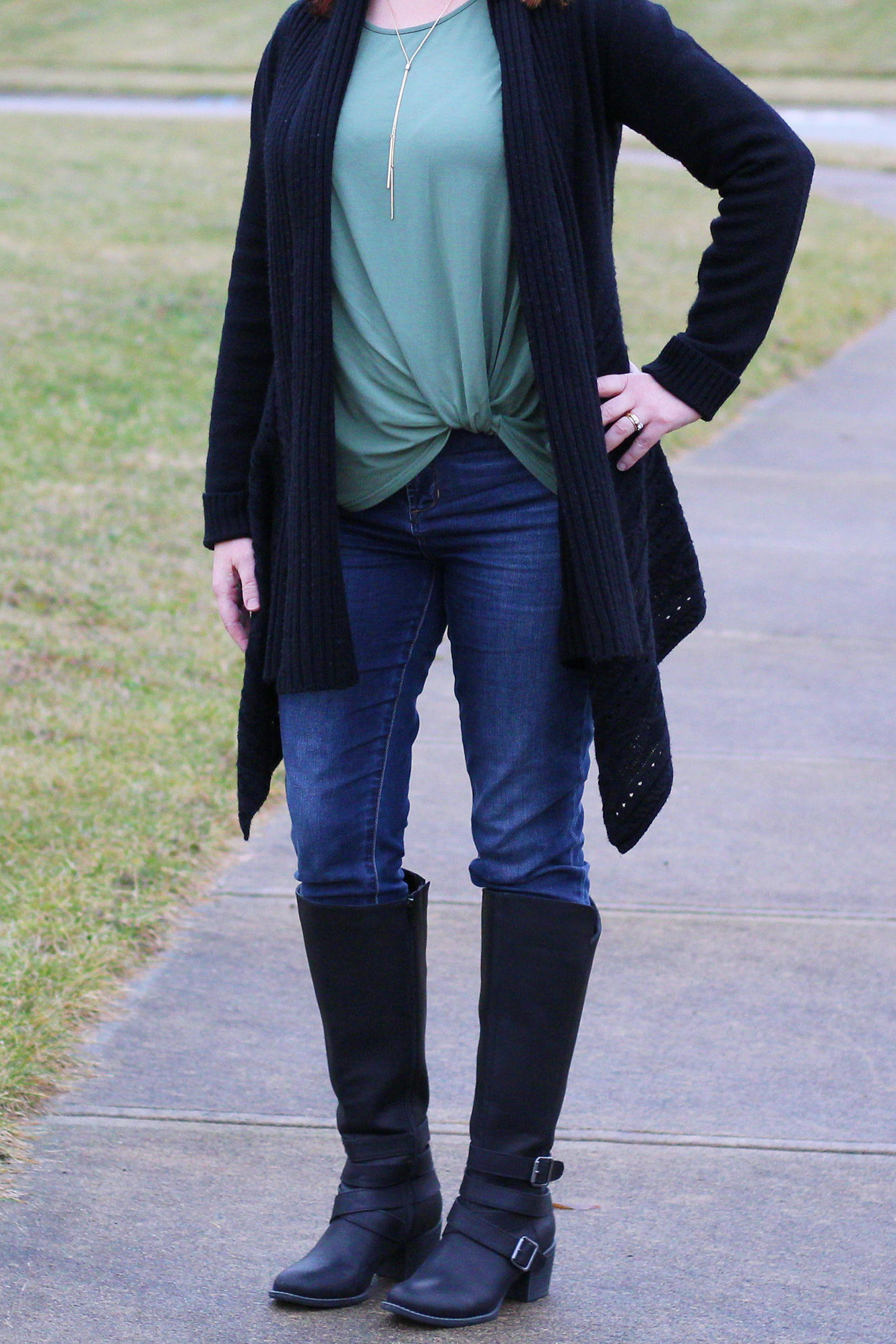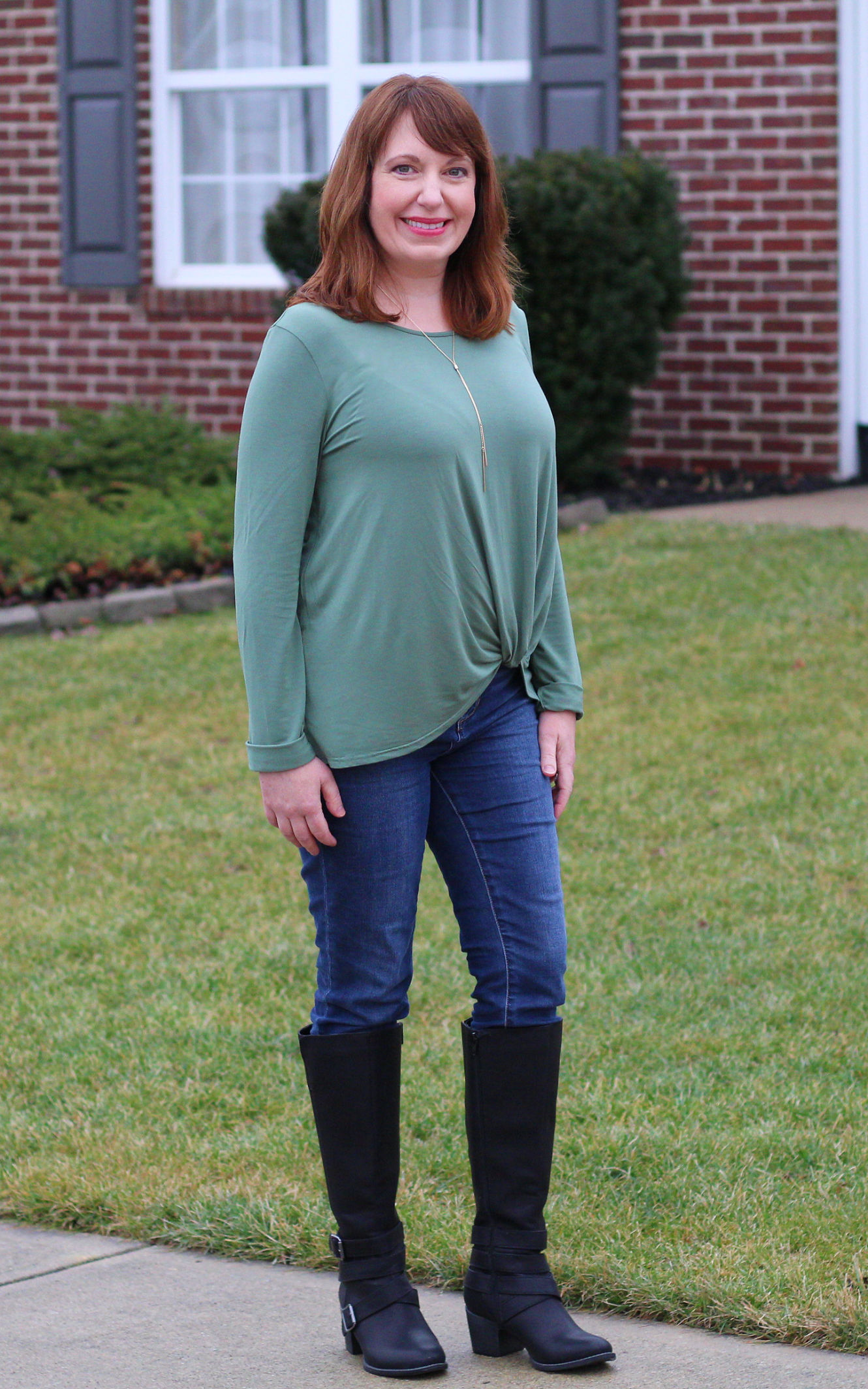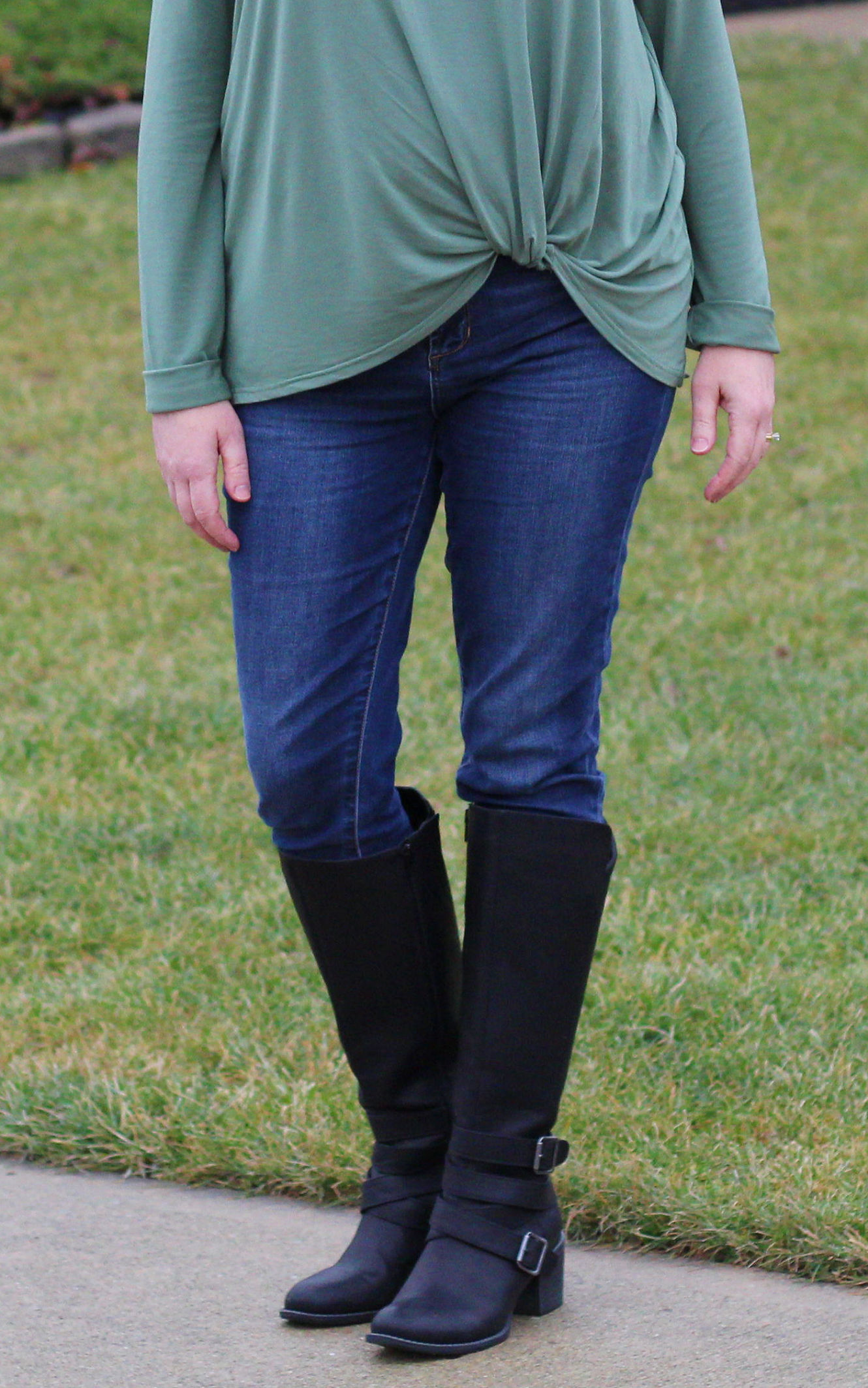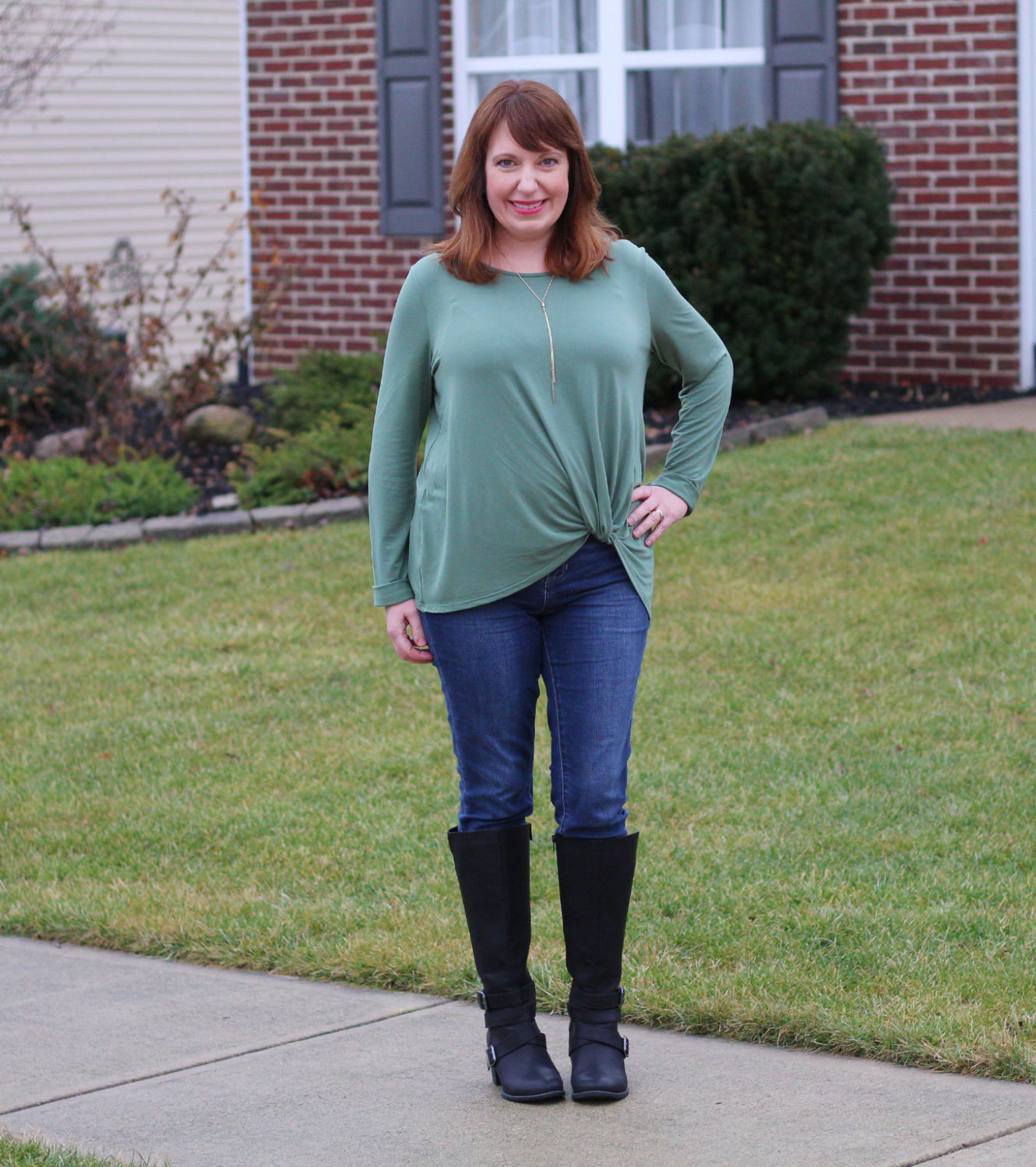 Fashion Details
This top is so cute but a little thin if you live in a cold winter climate.  This One is a fleece sweater if you want something warmer.  Both styles can be worn into spring on a cool day.  My cardigan is old, but this One is on sale for just under $45.  You may get sick of seeing these Articles Of Society Jeans.  I just can't help reaching for them with every outfit – they are so comfortable.
It has been a busy week of physical therapy appointments with my son.  He is doing really well, so it is hard holding him back from doing more than he should.  They are working with him to slowly build up leg and hip strength without aggravating his knee.  Ironically in my Post yesterday, I talked about making goals.  One of my long-term goals is exercising at least five times a week to keep healthy.  At his appointment, I actually learned a great new exercise to try!
Thanks so much for reading today.  If you haven't already, I would love for you to Subscribe to receive new post updates.  If you are on Instagram, Pinterest, or Facebook, I would love for you to follow me there too.  These social channels help advertise my blog to others.  You can also help me get the word out about my site by sharing links to my posts using the share buttons at the bottom of the page.  You can pin my outfits to Pinterest there or by clicking the Pin button directly on my photos.  Thank you for supporting Dressed In Faith!
Being Peaceful
"If it is possible as far as it depends on you, live at peace with everyone."  Romans 12:18
Yesterday, I talked about one of my goals is to try to practice true forgiveness and control my tongue.  While I cannot control what someone else does or says, I can control how I react and what I say.  As children of Christ, we should all practice being peaceful towards others who may not seek peace with us.  Let your light of peace shine brightly today.