Hello!  I hope all of you are doing well this week.  So, the bad weather finally cleared a little so I could take a few outfit photos.  I was really excited that I got to finally wear these Born boots.  These boots are so comfortable!  I just love this brand and got a great deal on them during an after Christmas sale.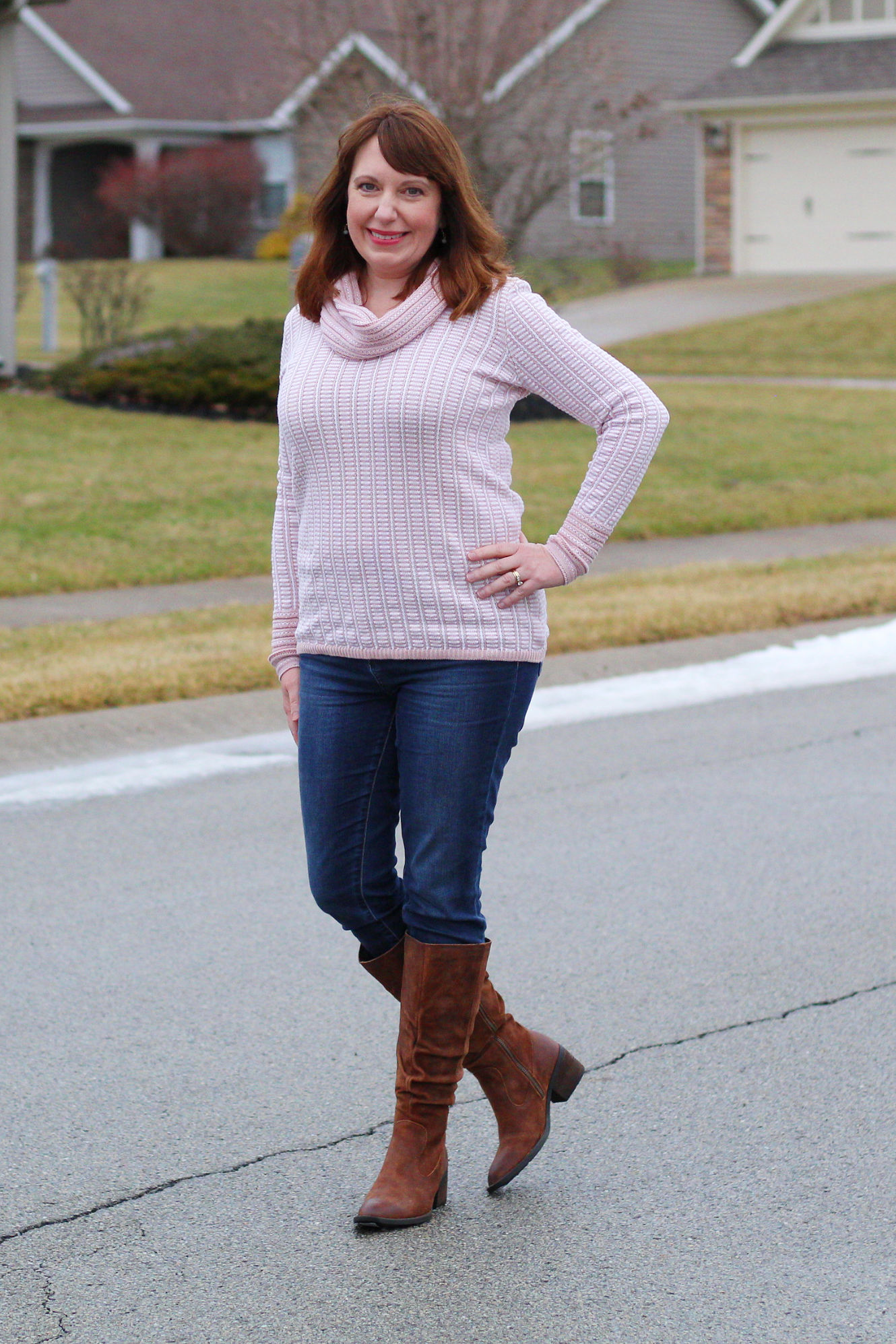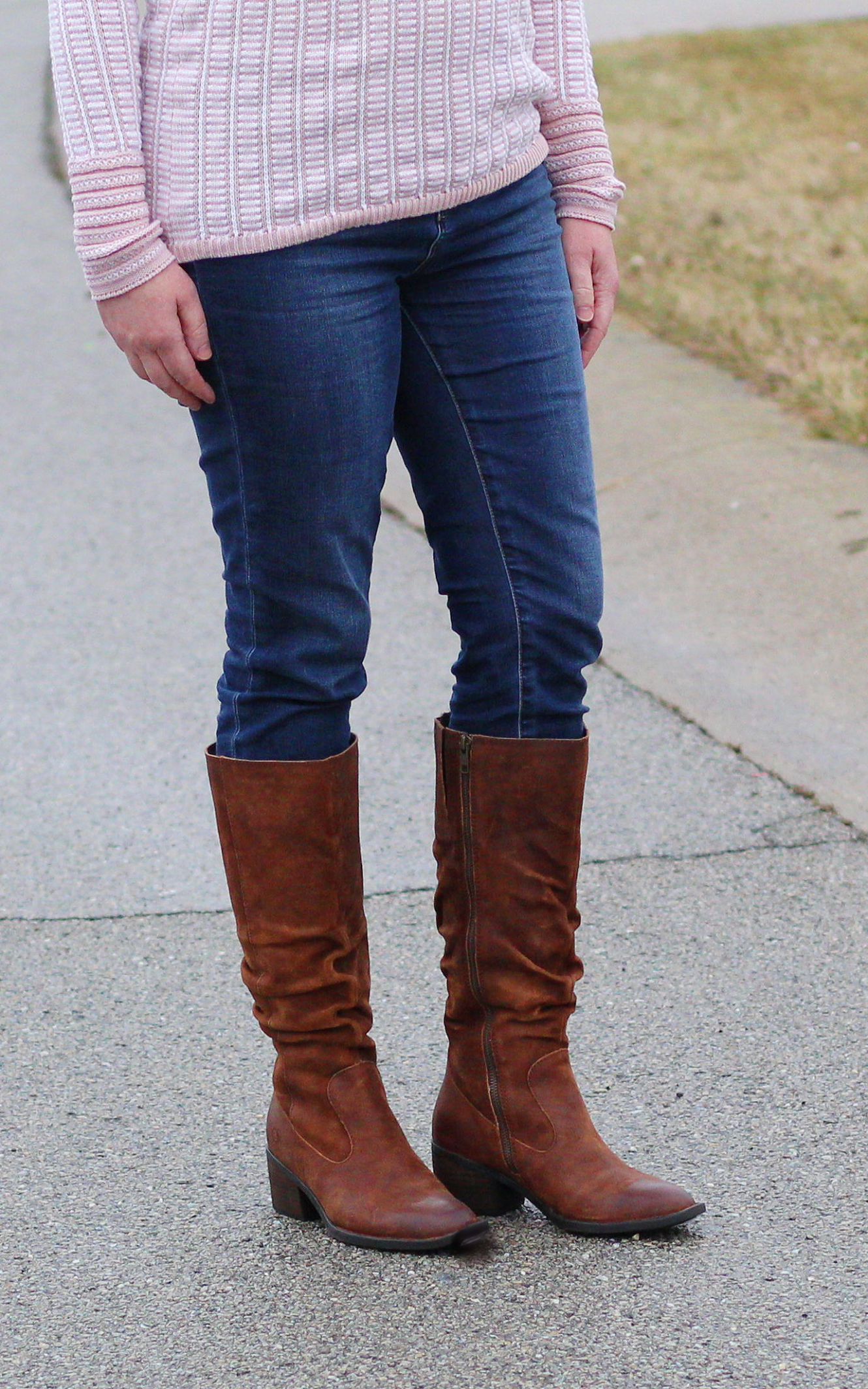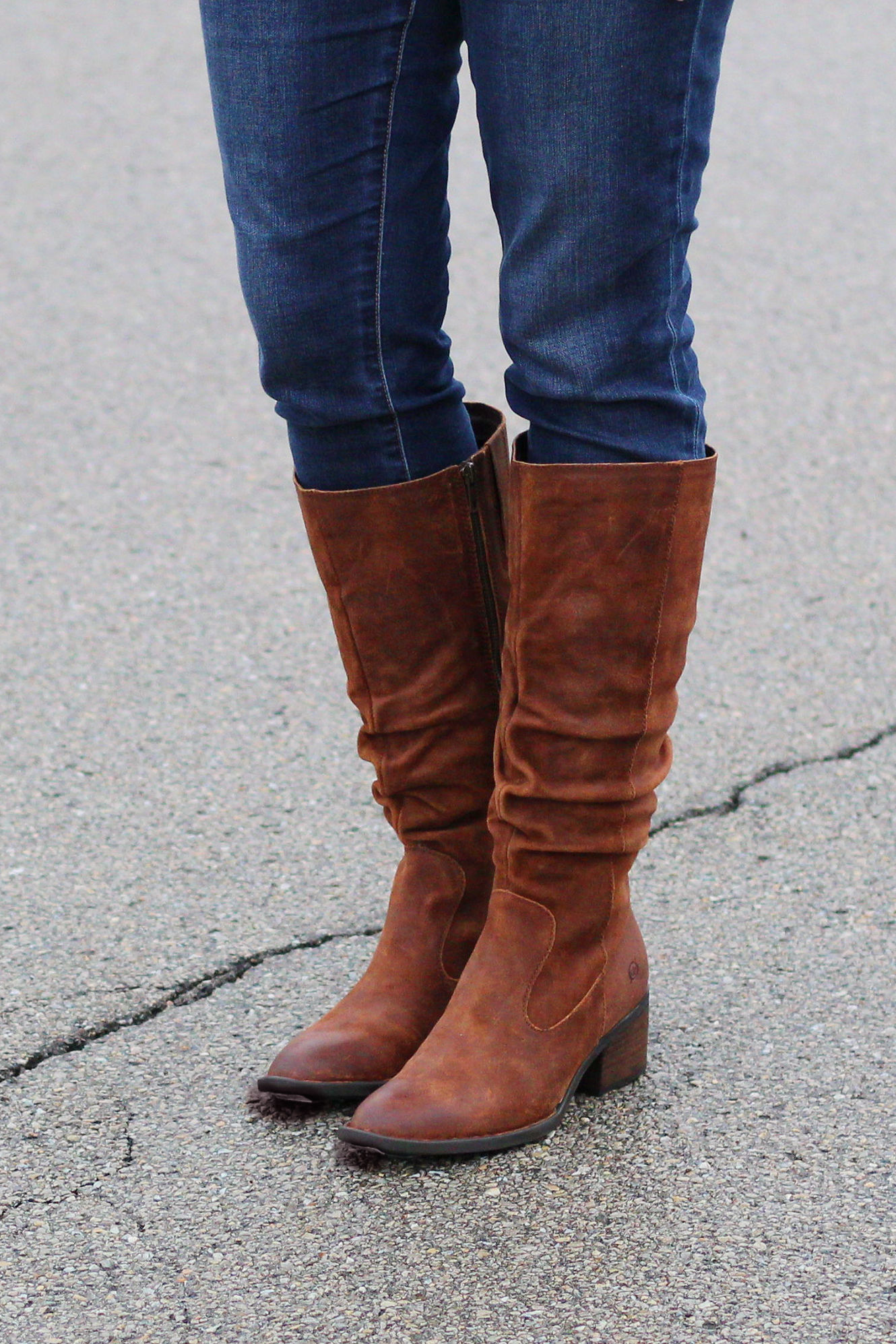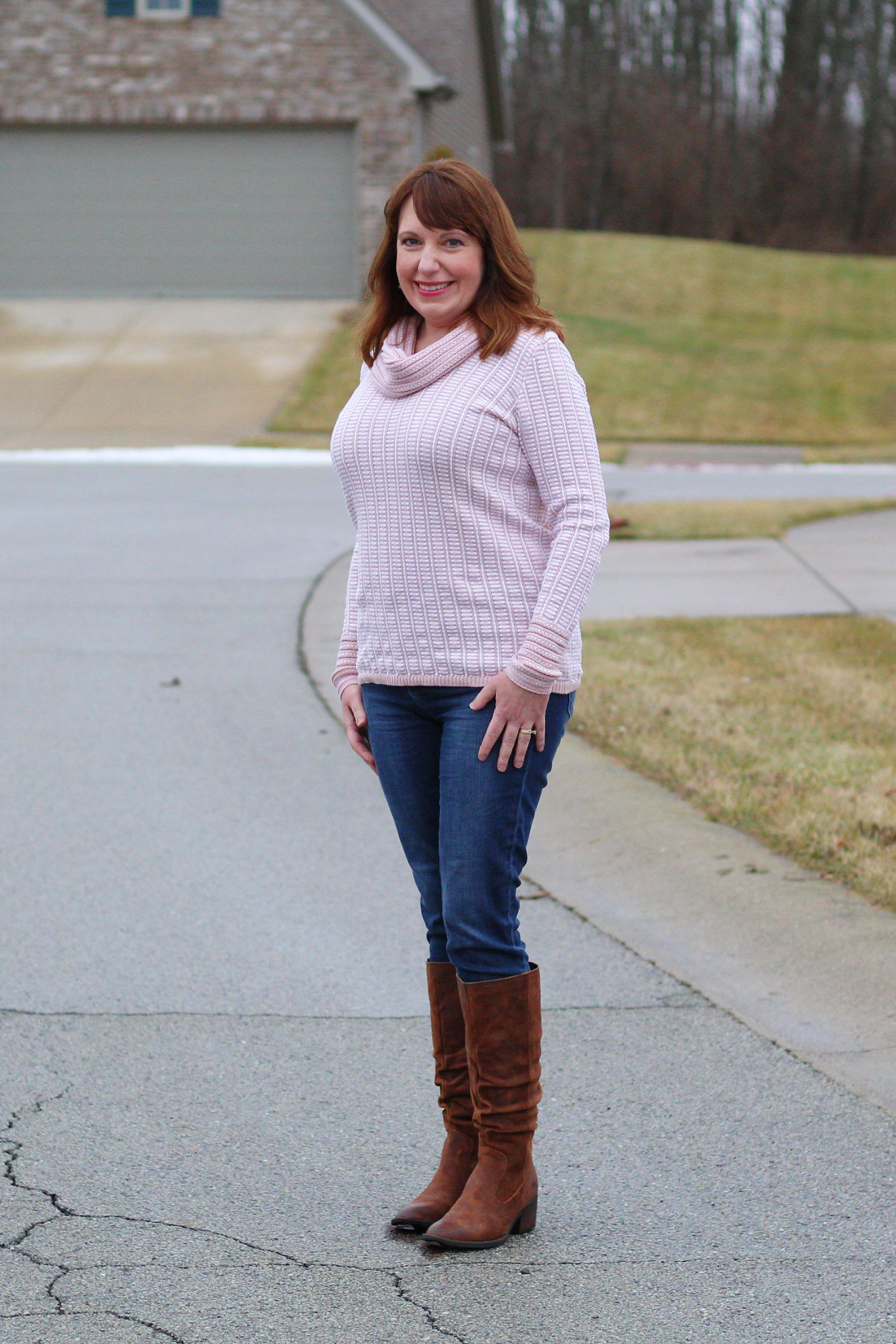 Fashion Details
This Calvin Klein sweater is from last year, and I get lots of wear out of it.  I love the detail on the cuff of the sleeves.  These Articles Of Society Jeans are another favorite.  They are so soft.  If you are looking for jeans that are reasonably priced, I highly recommend these.  It is so hard to find a good pair of jeans these days that aren't $100 or more.  I see so many bloggers who swear the investment in a pair of designer jeans is so worth it.  My budget and I just can't go there yet!
I already invest in the best quality footwear I can afford for my finicky feet, but I'm always on the look out for good sales.  Born is one of my go to brands, and I got a great deal on these Born boots.  I found them at Dillard's half off sale on New Year's Day.  Be sure to mark this sale on your calendar for next year.  You get an extra 50% off all their already discounted merchandise.  I also had a $10 store credit that I had forgotten about too (don't you love when that happens) and snagged these boots for $70!
I found so many great mark downs after Christmas that next year I may ask for only gift cards. Lol
I will have another outfit post up tomorrow.  I felt like I was coming out of winter hibernation to snap these photos!  Hopefully, the milder temperatures will stay around for the rest of winter.
Do any of you make New Year's Resolutions?  I like to set goals for myself throughout the year whether it's January, May, November, or any month.  I personally seem to have better results when I set goals this way rather than resolutions in January.  In today's devotional, I'm talking about setting spiritual goals.  Keep reading and have a wonderful day.
Thanks for reading today!  If you haven't already, please Subscribe to get email notifications of new posts.
Setting Spiritual Goals
"With the tongue we praise our Lord and Father, and with it we curse men, who have been made in God's likeness.  James 3:9
Every January, we hear about resolutions for the New Year.  While there is nothing wrong with making resolutions, I like to take time in January to reassess goals I have made throughout my life.  While I may make new ones, I also remind myself to keep focusing on the goals I've already set for myself.
As I thought about my personal and professional goals, it dawned on me that I needed to set more spiritual goals for myself.  While I always make a goal to put God first in my daily life and read my Bible, I want to work on specific areas central to my character and who God wants me to be.  One of mine is to work on holding my tongue and be more forgiving.  While I often say I have forgiven others, my words often say otherwise.
I hope you will join me in setting spiritual goals for yourself this year.  Challenge yourself!  If you mess up, seek God's forgiveness and forgive yourself.  Our spiritual goals can be some of the hardest to achieve.  After all, none of us are perfect.  Yet, I want to encourage you never to give up on them.  We have a loving and merciful God on our side.  His forgiveness erases our failures and makes each day a new beginning!