Let's talk about wearing our jean shorts into the first few weeks of fall today!  September weather can be pretty warm especially if you live down South.  For those casual days that start out or end cool and get warmer in the afternoons, this outfit fits the bill.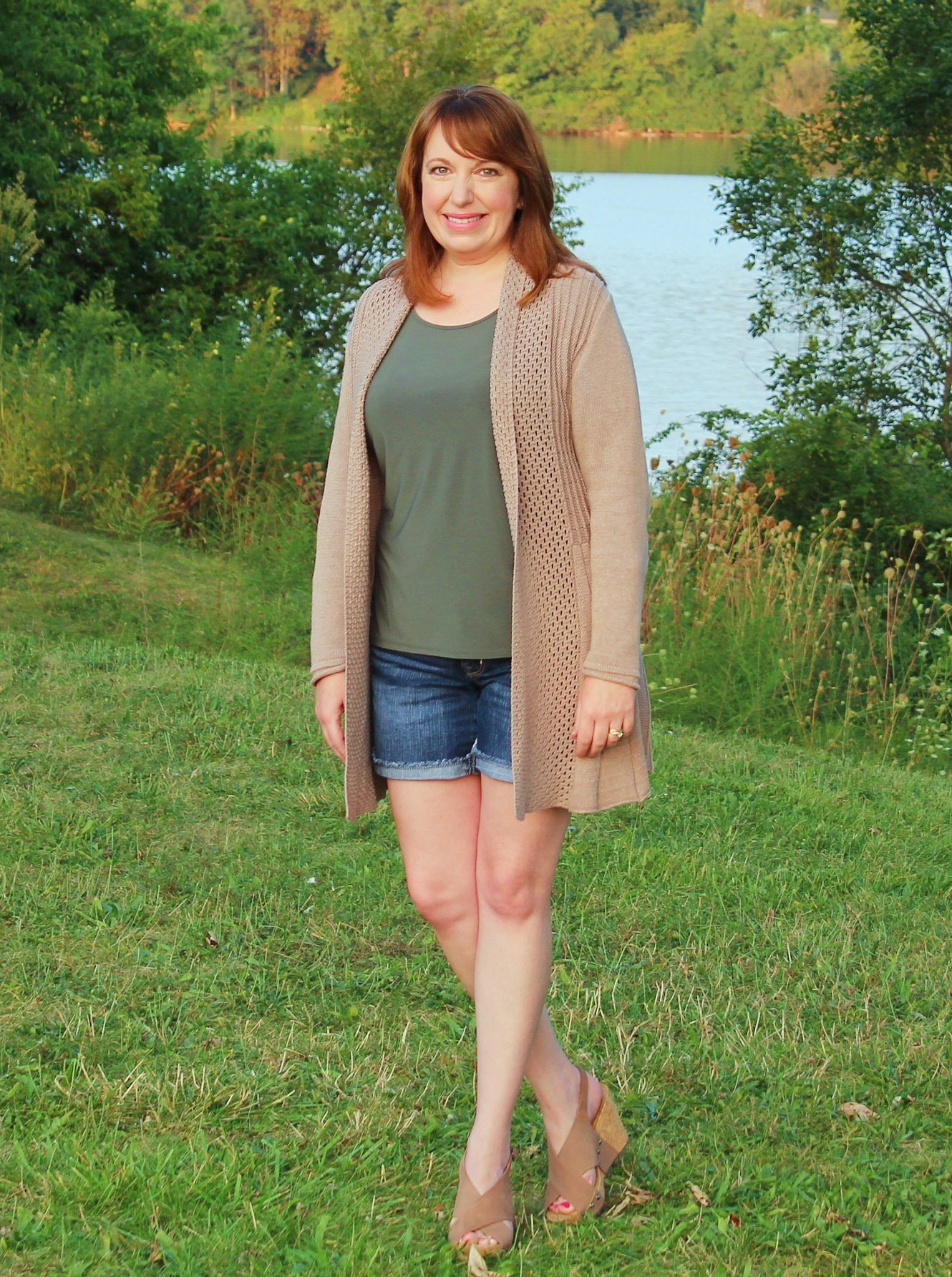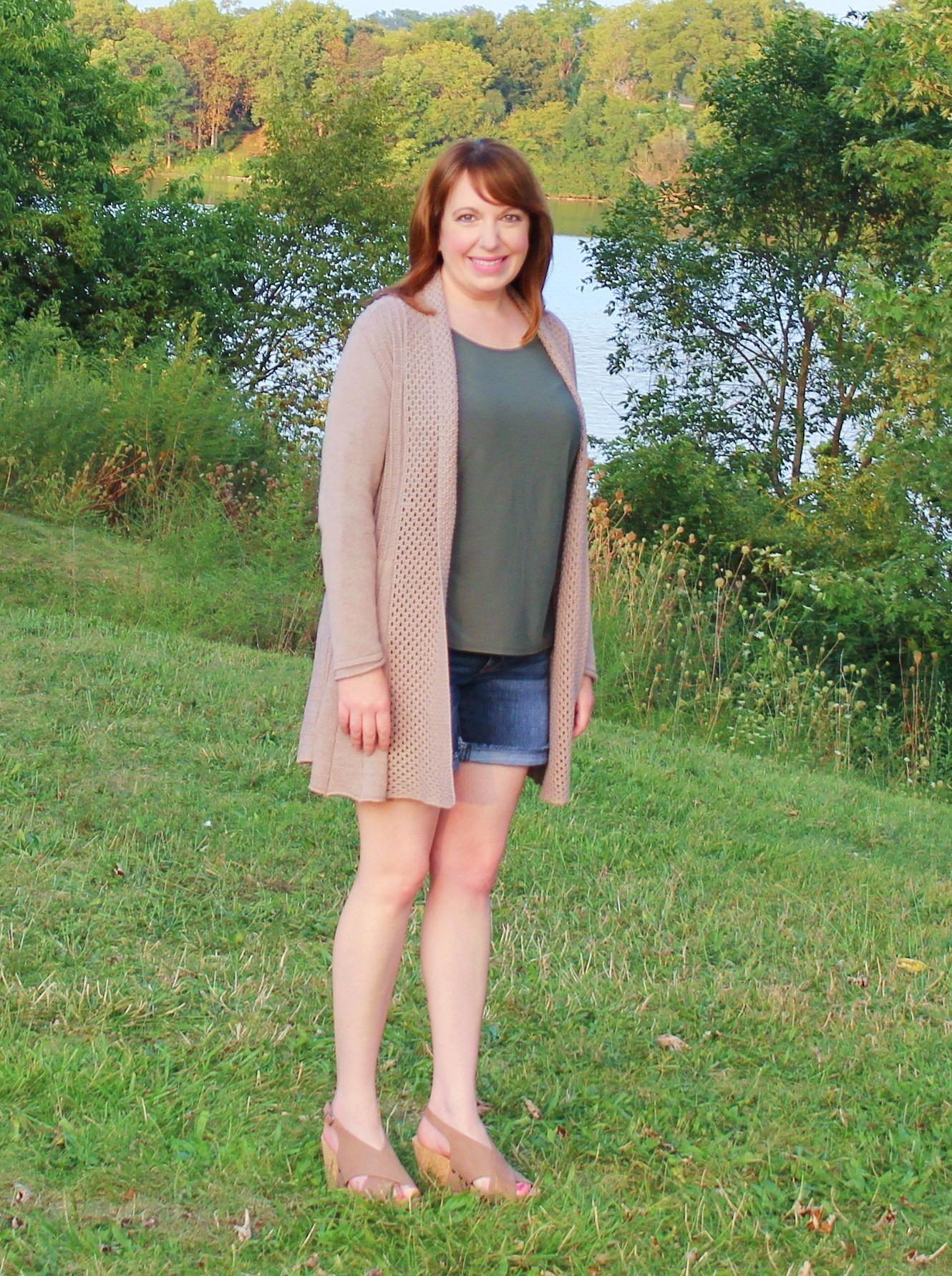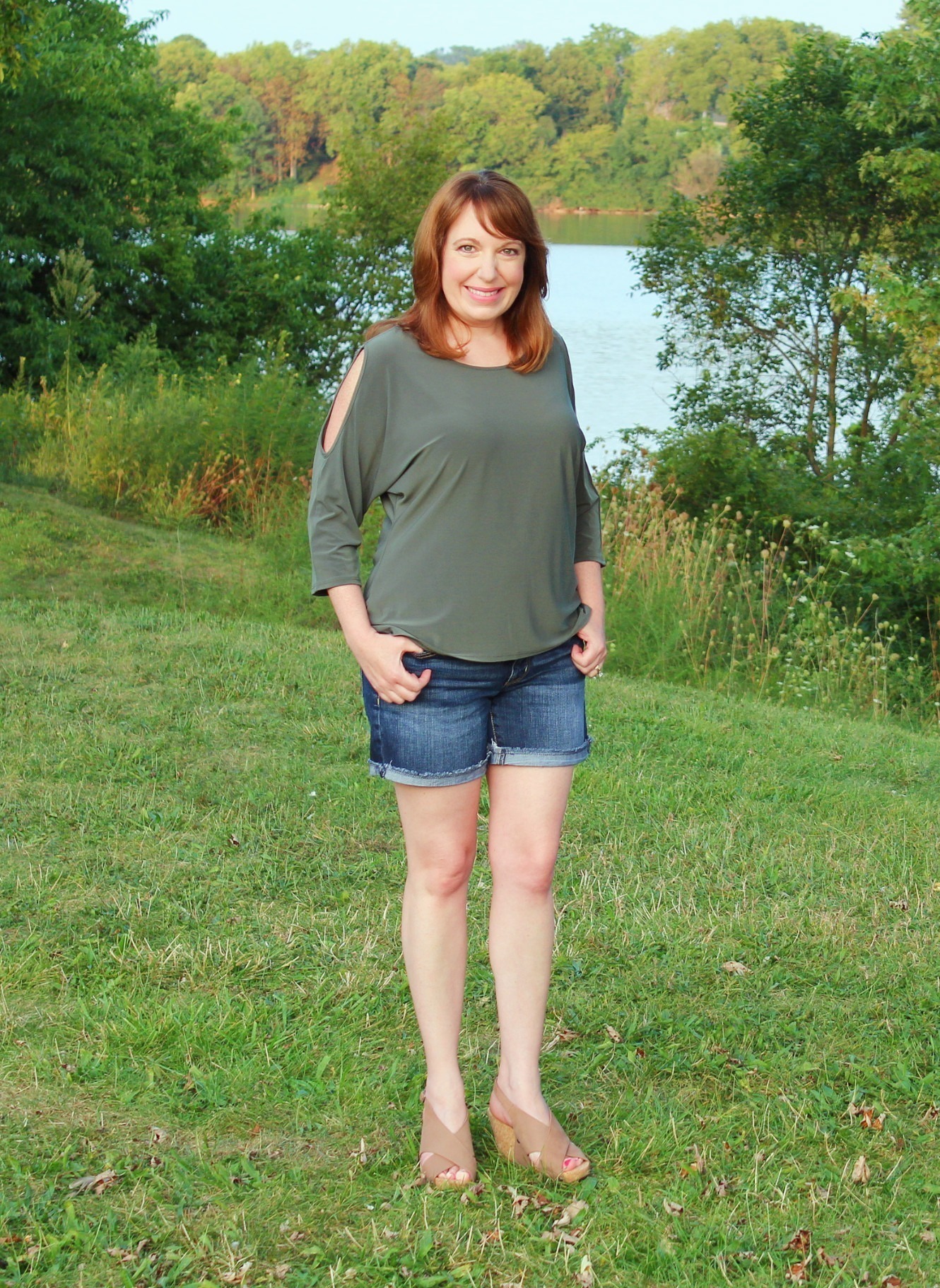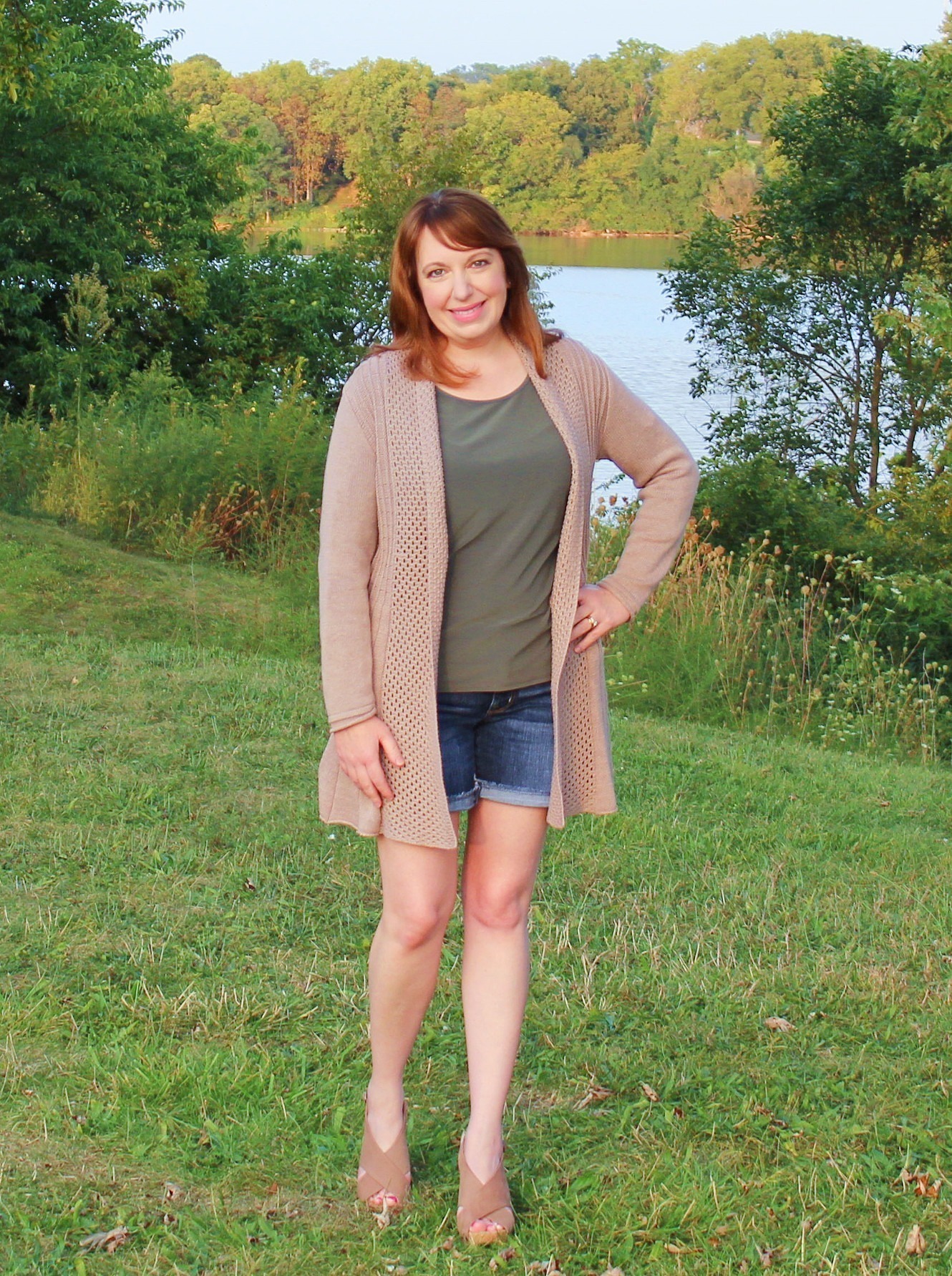 Fashion Details
Cardigan (Similar Here) / Top (Similar Here) / Shorts / Wedge Sandals (Alternative Here)
These are all items I already had in my closet.  These jean shorts are the ones I've worn all summer.  My split sleeve top was bought last fall, and my cardigan has been in my closet for many years.  I chose to wear these wedge sandals because it was pretty warm the day of these photos.  Ankle Boots would also look really cute with this outfit.  Jean Shorts, a Cute Tee, a Cardigan, and boots are items you probably already have in your closet to get a similar look.  If you are needing to update any of these pieces, I've also linked a lot of cute items.
Thanks so much for reading today!  If you would like to be notified by email of all my latest post, you can Subscribe Here.  Hope you all have a wonderful three-day weekend!
Link Ups Today:  Jo-Lynne Shane
What If The Best Possible Happens
"Now to him who is able to do immeasurably more than all we ask or imagine, according to his power that is at work within us,"  Ephesians 3:20
Many times, we tend to gravitate towards the worst case scenario of what could go wrong in our minds.  Though we may work hard, plan ahead, and make the best possible decisions, we can't always control the outcome.  I try to give my worries and fears of the unknown over to God.  I pray for the best possible outcome.  Yet, do I really believe that the best could happen?  Do you?  The fact is in most situations where one could expect a bad outcome, there is just as likely a chance that things will turn out good too.  With God on our side, things can not only turn out well but even better than we could ever dream!  Let's trust in his power for the best thing possible to happen for his glory.  He wants us to exceed in all that we do for him.