In today's beauty post, I am sharing the nail polish I have used all summer.  For my dry and brittle nails, Sally Hansen Color Therapy Nail Polish has been my go to polish.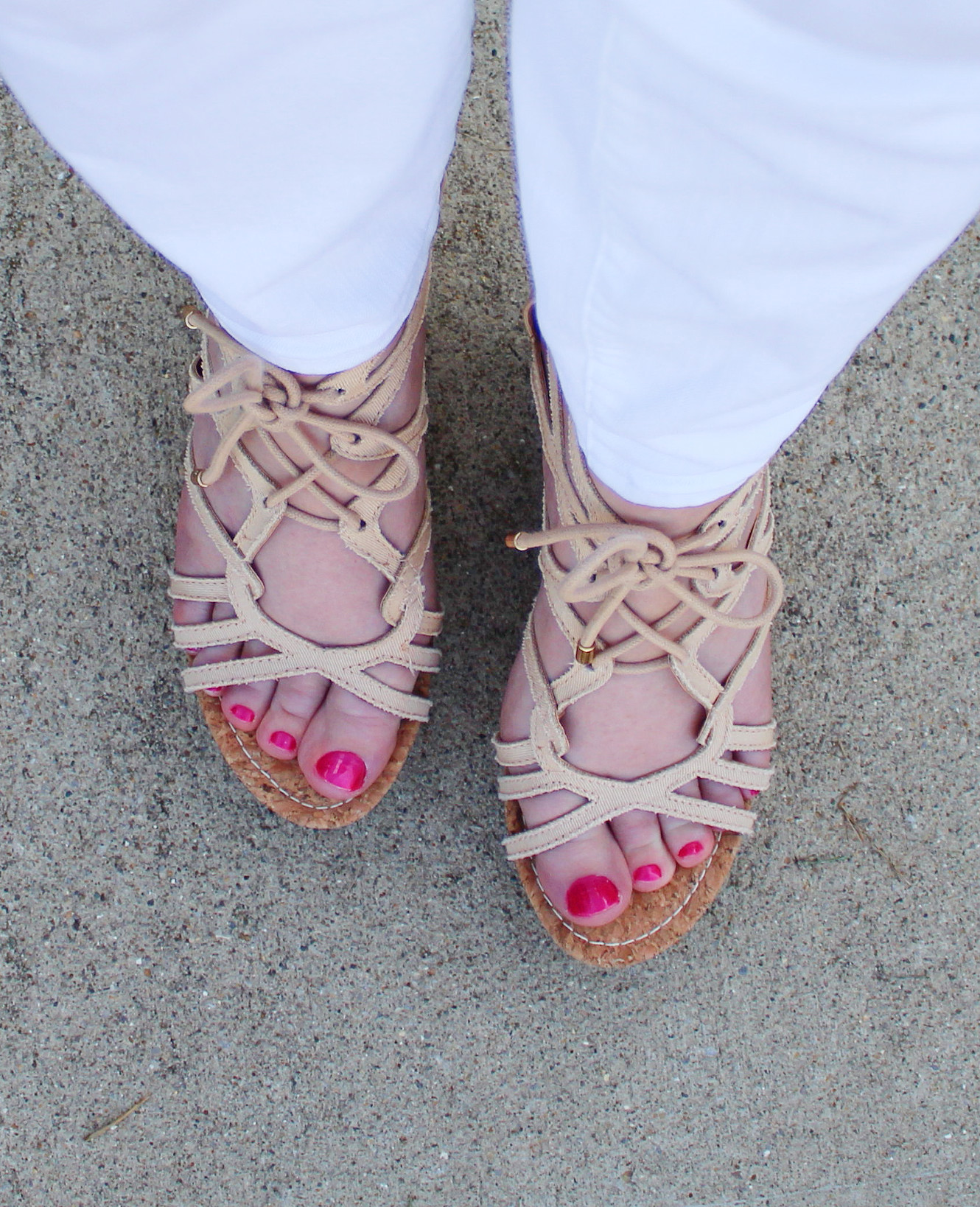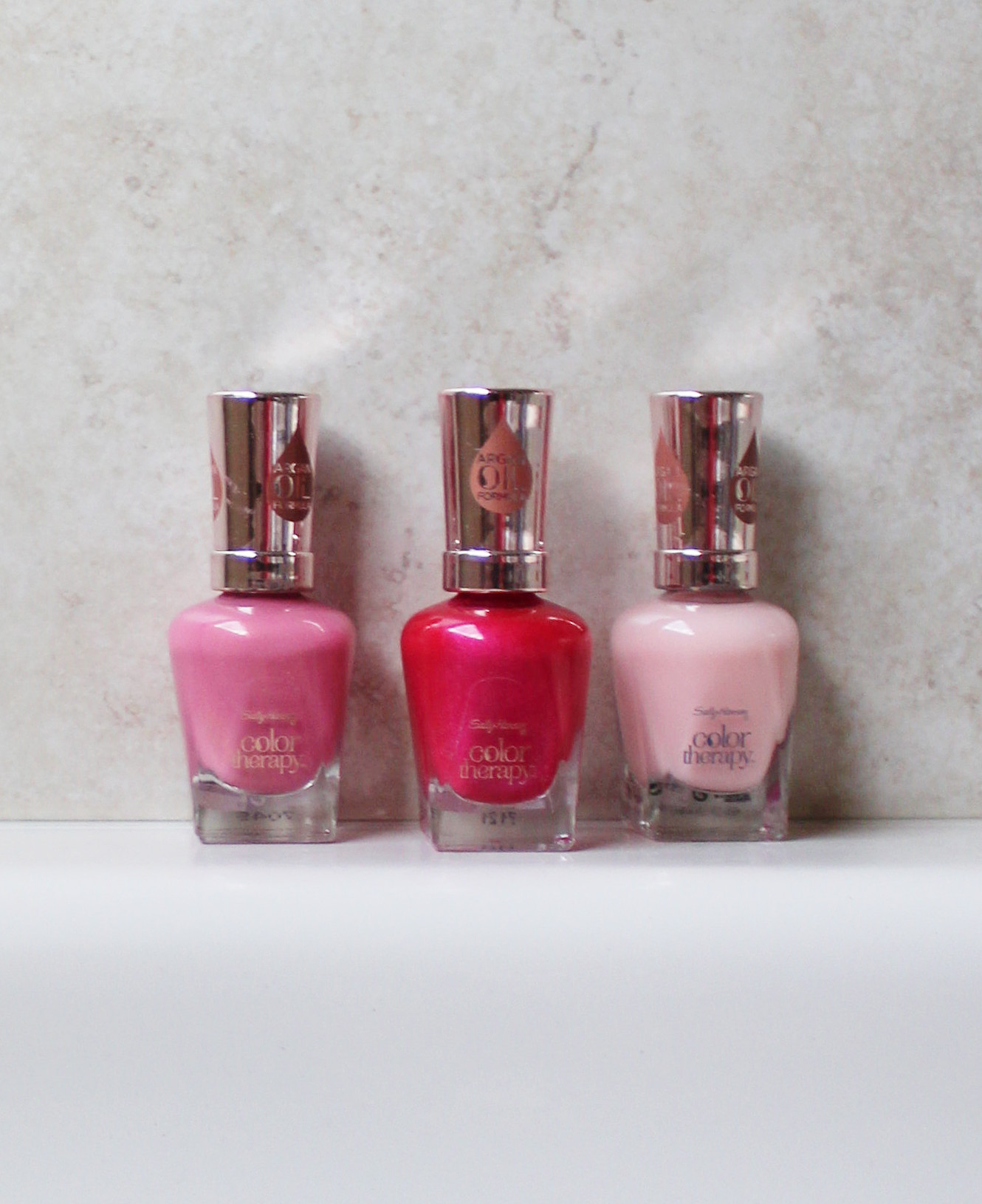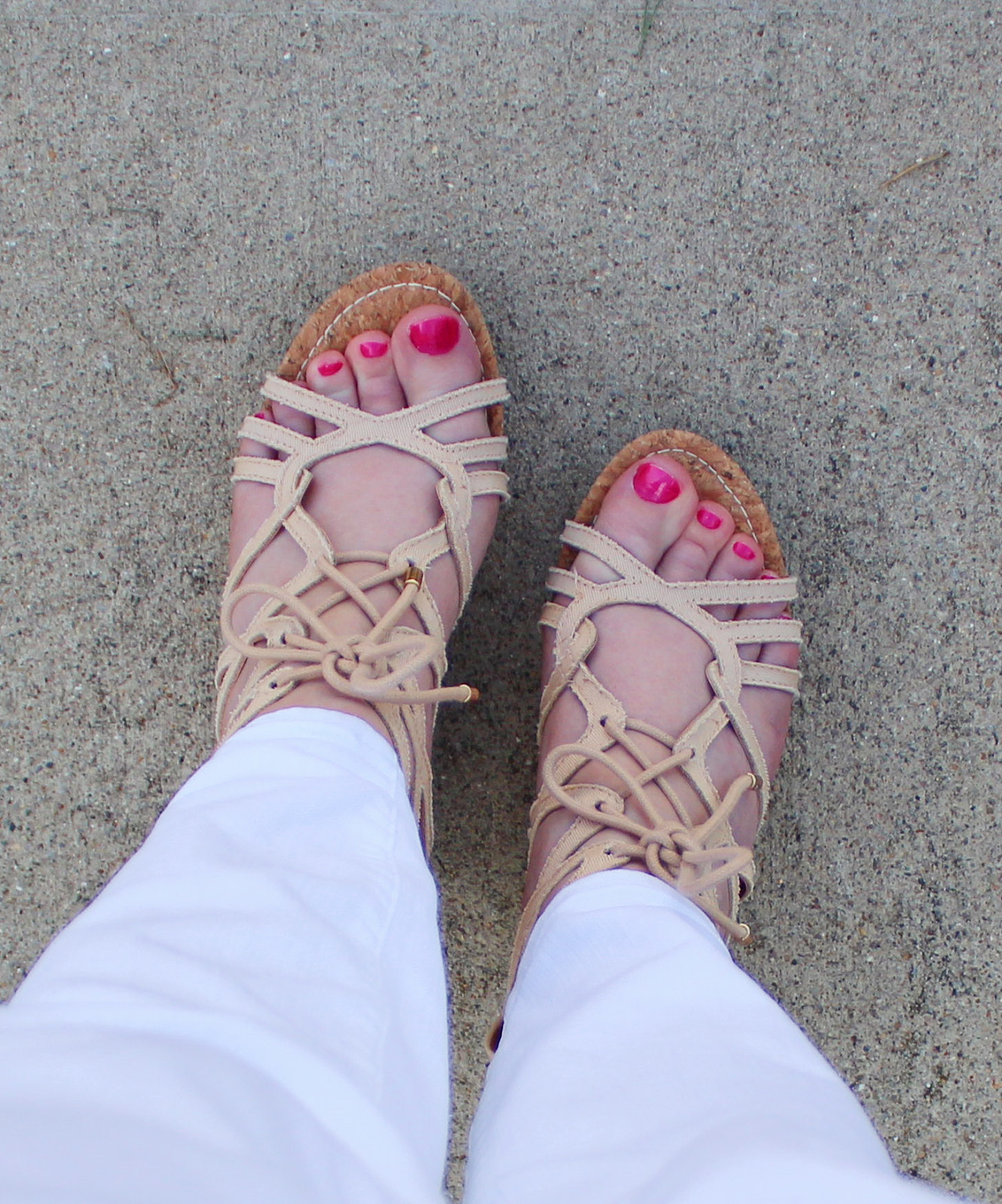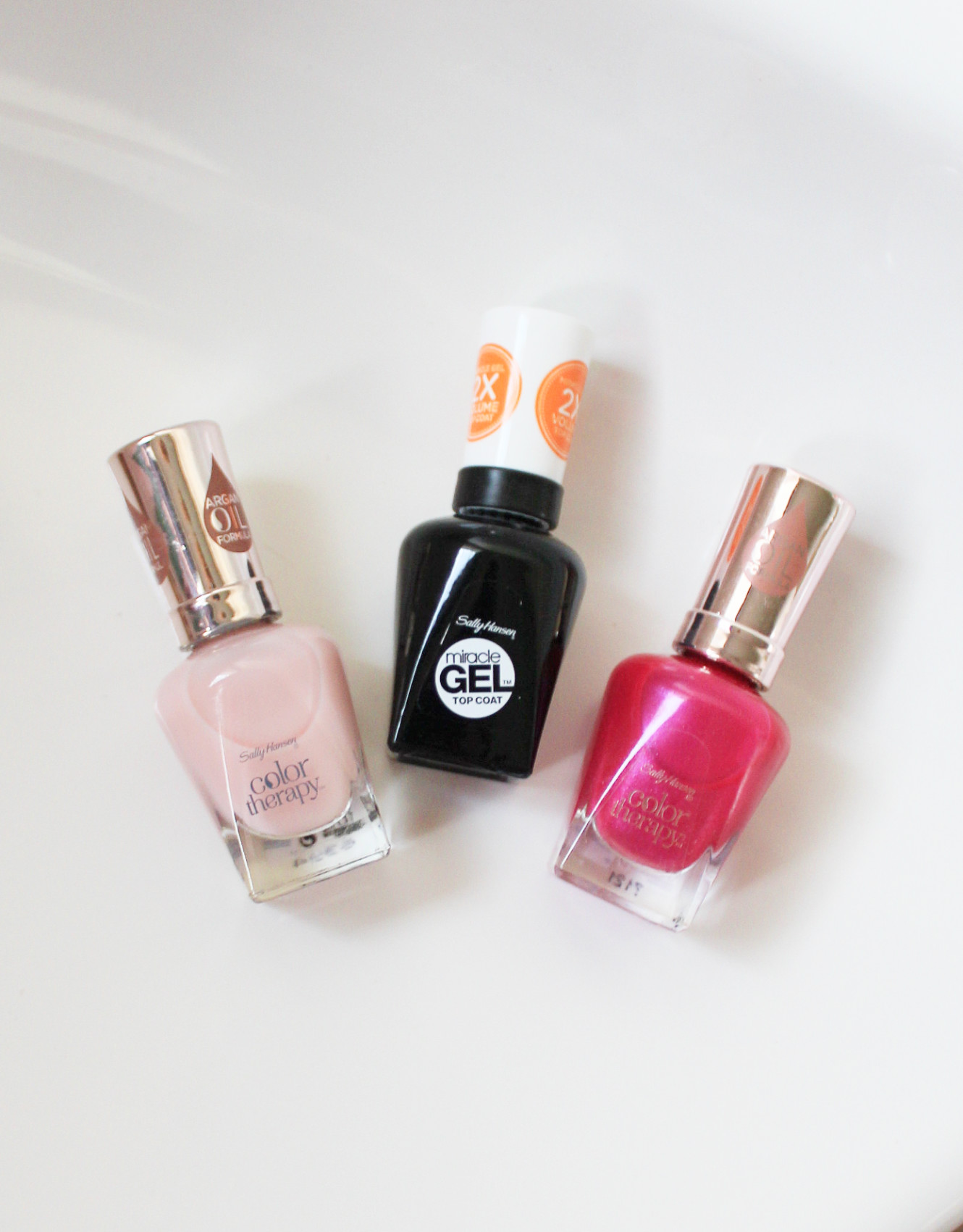 Beauty Details
I typically do my own nails.  If I paint them, I usually just paint my toenails.  I have never been able to keep nail polish on my fingernails without getting them done professionally.  When I entered my early 40's, my nails began to become more dry and brittle.  Whenever I would put polish on my toenails, they seemed to split easily.  Finally, I just stopped painting my nails altogether for a while.
Now that I am fashion blogging, I decided to try polishing my toenails again.  The first polish I started with was Sally Hansen Color Therapy, and I am so glad I did.  It is a nourishing formula with argon oil.  I have used argon oil on my hair and really liked it, so I thought I would try it out on my nails.  So far, I have had no problems with my toenails splitting!
My favorite color has been the Rosy Glow Shade.  If you want a more natural look, the Rosie Quartz Shade is clear with a hint of pink.  I recently tried Sally Hansen Miracle Gel Top Coat over the Color Therapy Polish for added staying power.  I am tempted to try one of the Color Therapy Polishes on my fingernails with the Miracle Gel Top Coat too.  Stay tuned for the results in a future post!
Even with Fall weather approaching, I will keep polishing my toenails for fall sandals and peep toe booties.  These darker shades are great fall colors for nails:  Cool Cucumber / Good As Blue / Slicks And Stones
I am praying for all you lovely ladies who are reading today!  Join me in also praying for those affected by flooding in Texas!  We need to remember they will be dealing the effects of this storm for many months to come!
Helping Others
"Carry each other's burdens, and in this way you will fulfill the law of Christ."  Galatians 6:2
I don't have a specific devotional to share with you today.  On days when I don't, I still want to post and leave an encouraging thought, or share a Bible verse that is on my heart.  Let's remember to help others who are hurting today.  Treat them as you would want to be treated when you are burdened, and show each other the love of Christ.