Today's outfit is all about black and white with this striped top, black cardigan, and white jeans.  I love to wear black and white outfits.  It is just such an easy color combination to put together.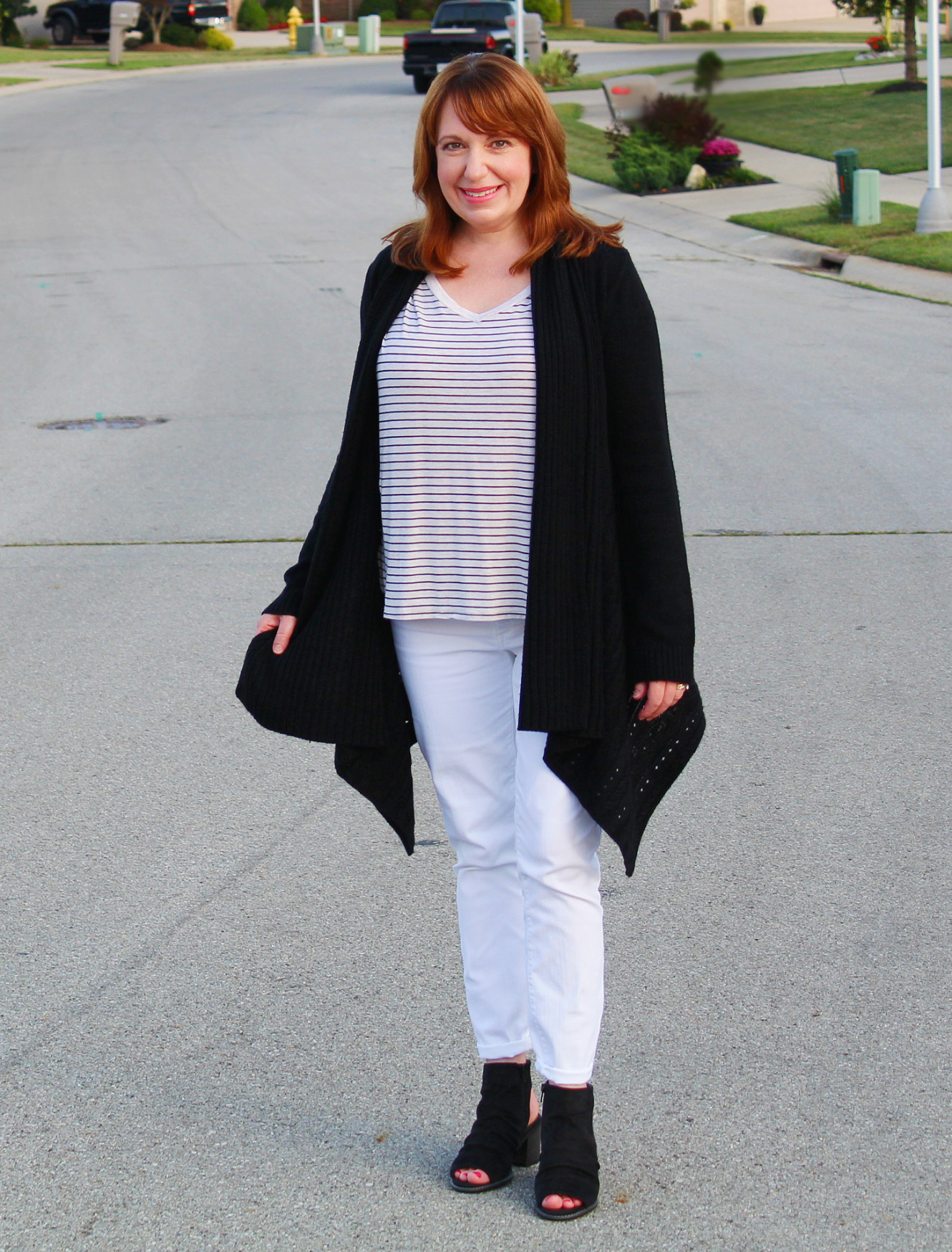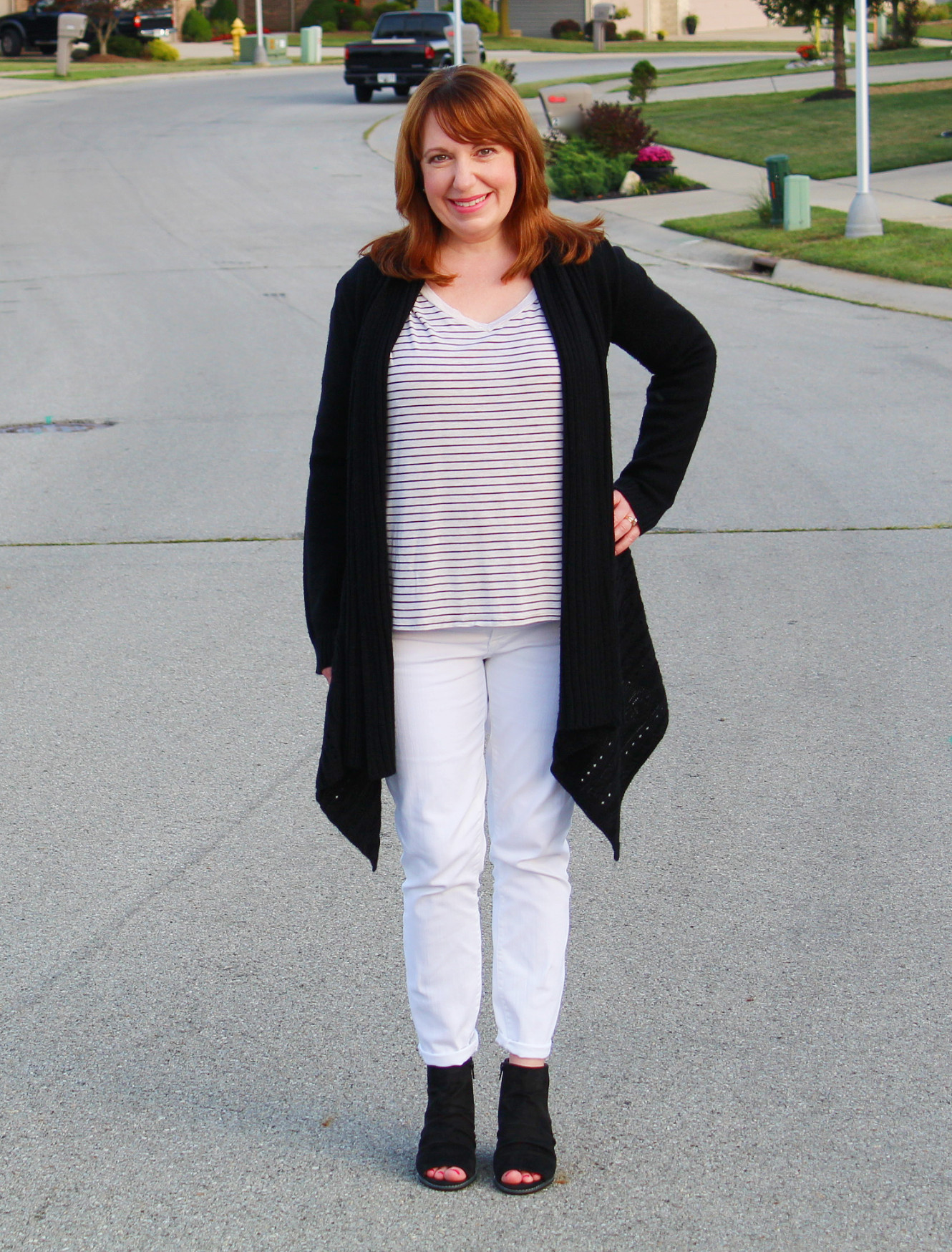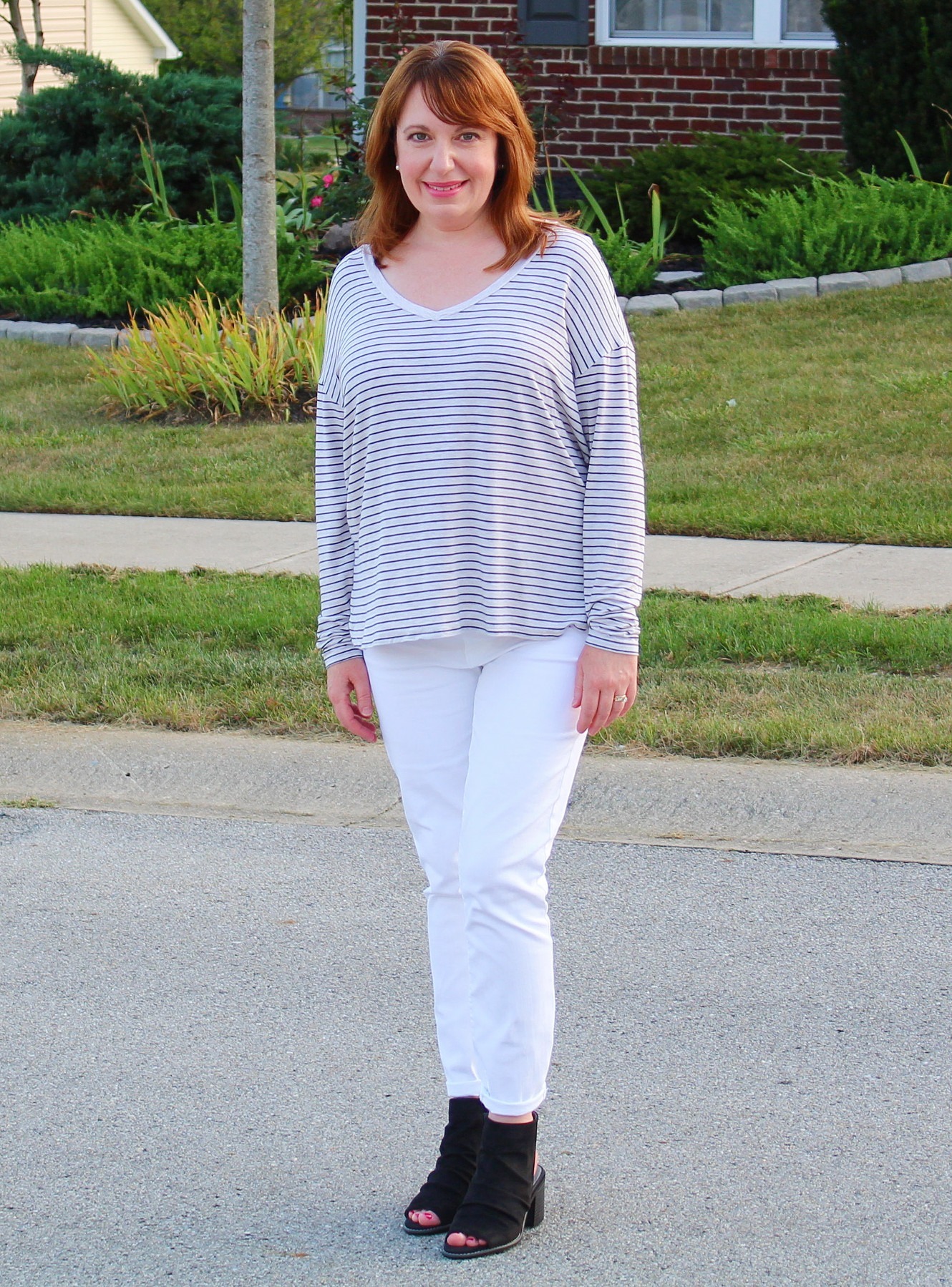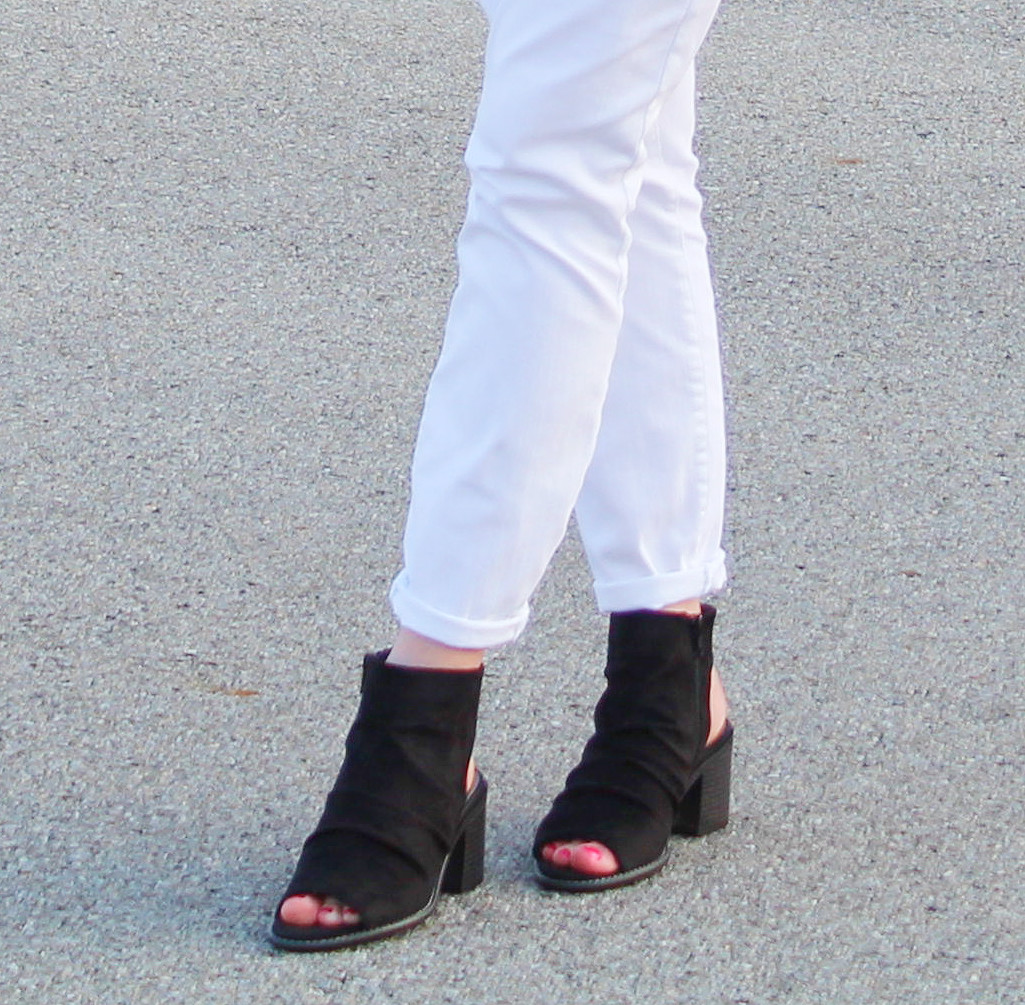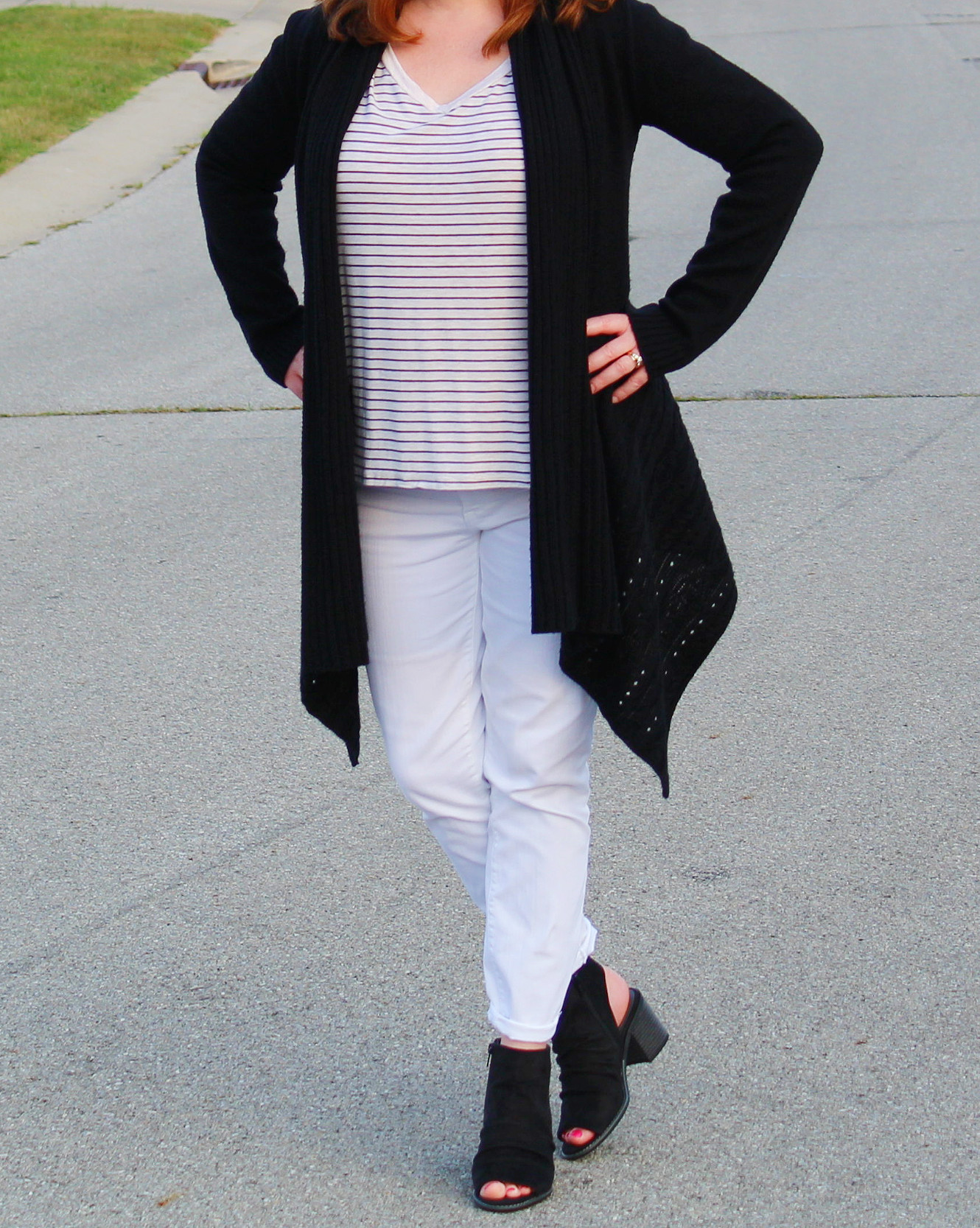 Fashion Details
Cardigan (Similar Here) / Top (Similar Here) / Jeans / Shoes
This outfit easily transitions your white jeans into the fall season.  I am wearing Gap White Skinny Jeans.  If you are in need of a good pair of white jeans, you still have lots of time left to wear them this year.  These Calvin Klein Jeggings and Earl Jeans are both under $35.
I bought my striped tee last year, but I love this cute Striped Peplum Tee!  My cardigan that I bought last year came from Kohl's.  Here is a similar Black Cardigan from Kohl's that is just under $30.
Now for the most important item (that is for a shoe lover!), these White Mountain Shoes are just so cute!  They also come in a light taupe color.  You will be seeing me wear this black pair quite a bit!  I have not walked in them a lot but so far they are very comfortable.
I hope everyone had a great Labor Day Weekend!  I got to spend it at the lake with family.  Did you all do anything special?
Thanks for reading today.  I would love for all of you new to the blog to follow along by Subscribing Here.  You can also connect with me on Facebook, Instagram, and Pinterest.
True Love
"Love is patient, love is kind.  It does not envy, it does not boast, it is not proud.  It does not dishonor others, it is not self-seeking, it is not easily angered, it keeps no record of wrongs."  1 Corinthians 13:4-5
We think of love as being a feeling or emotion.  While being able to express emotions or feelings in a positive way is important, isn't true love actually expressed in one's actions?  True love is acting lovingly to another in spite of your feelings towards them whether good or bad.  True love is also not always focused on what we get in return.  Are you loving selflessly, patiently, and with humility?  Show someone you love them each day by showing kindness, forgetting wrongs, and serving them.