My outfit today is pretty much my everyday uniform this time of year!  I love a cozy cardigan.  It is so simple to throw one on over a short or long sleeve tee with some jeans.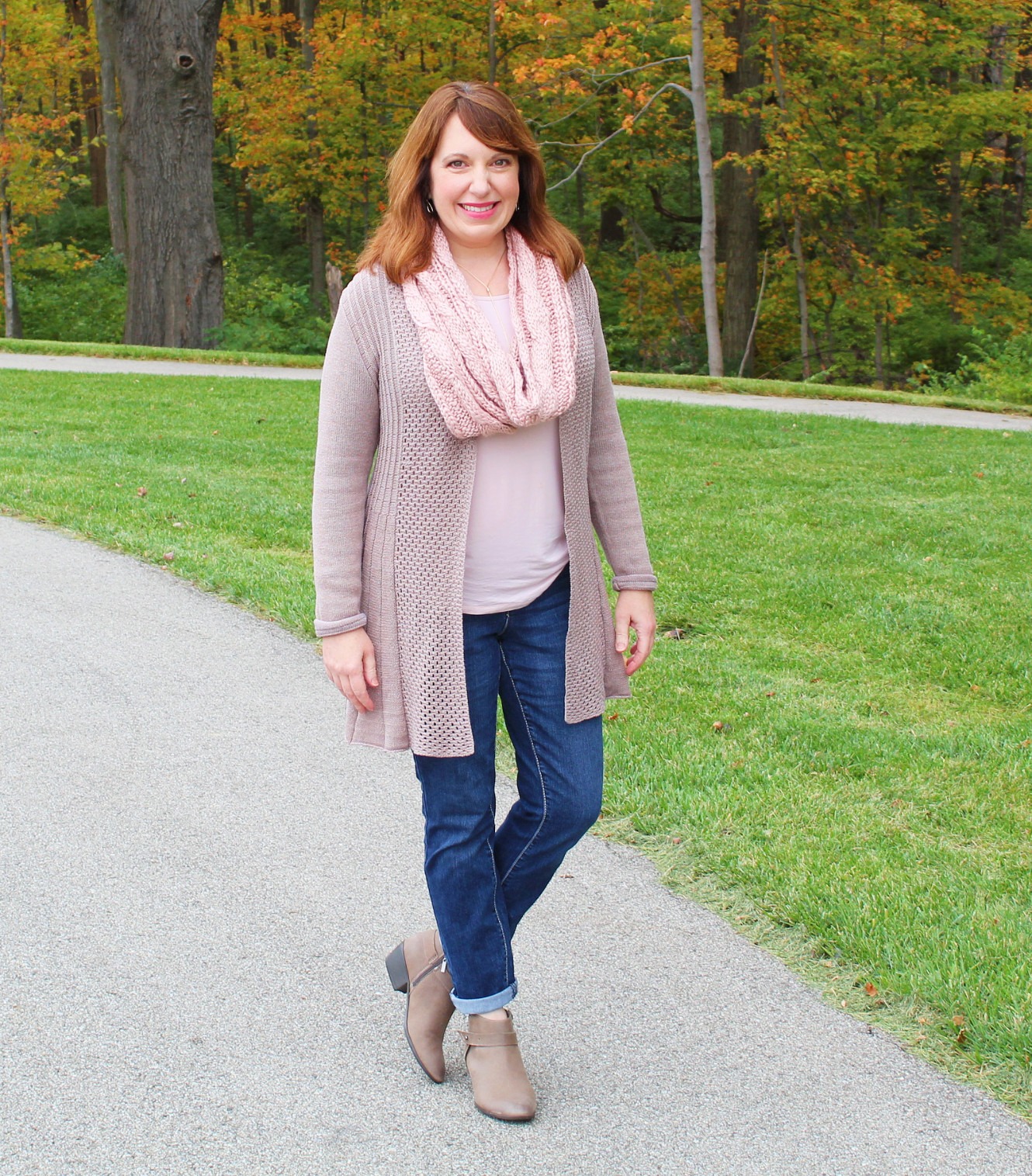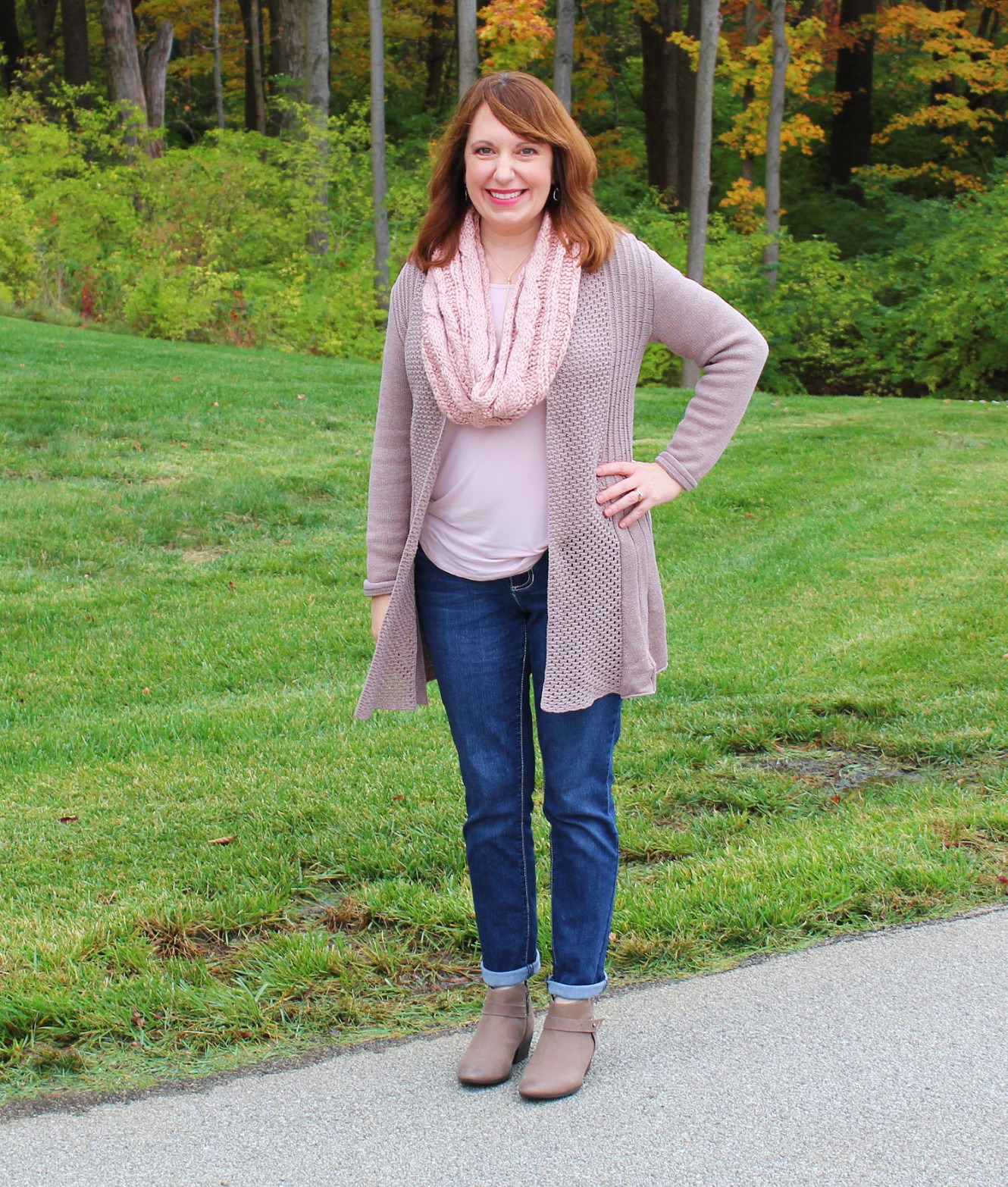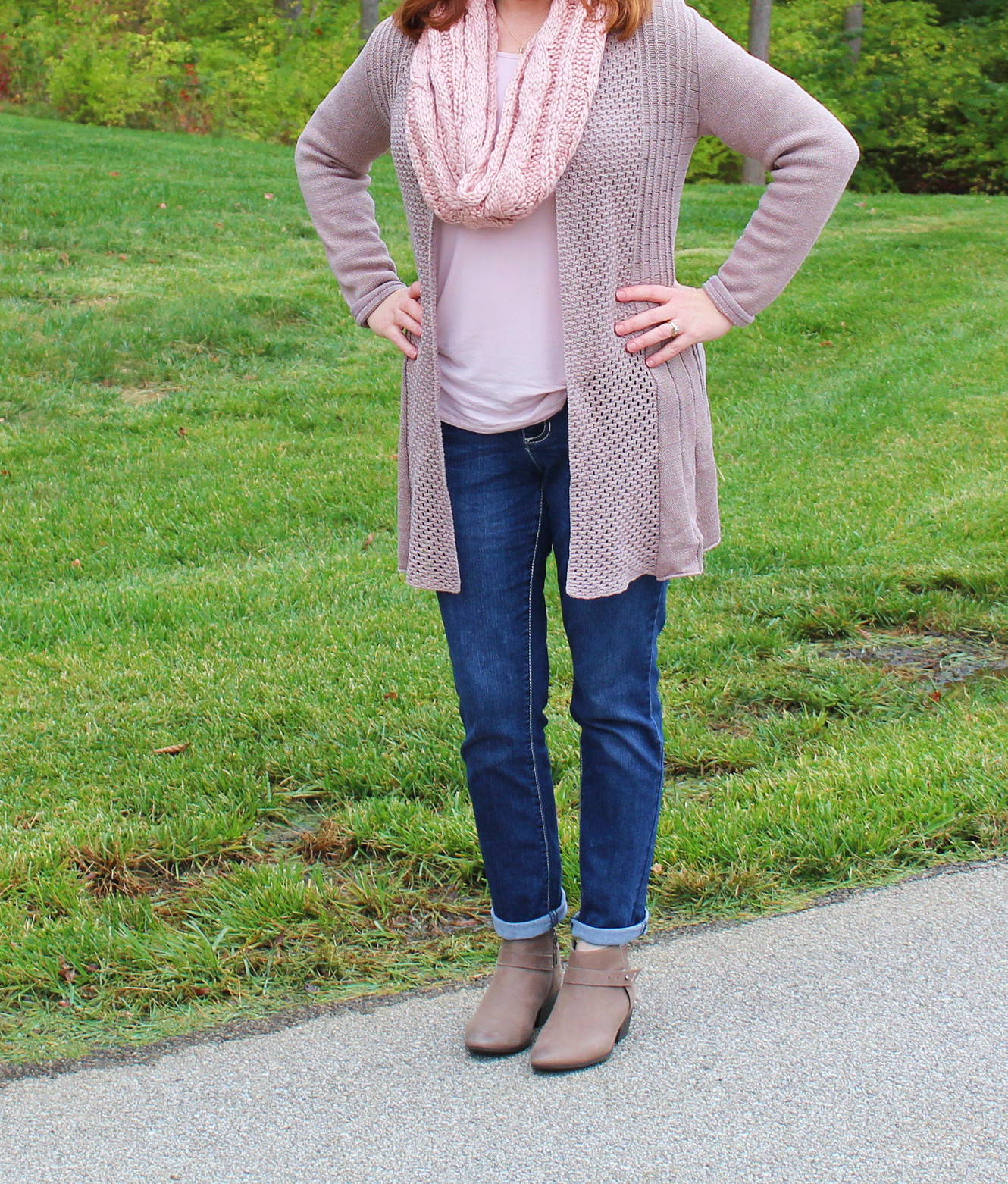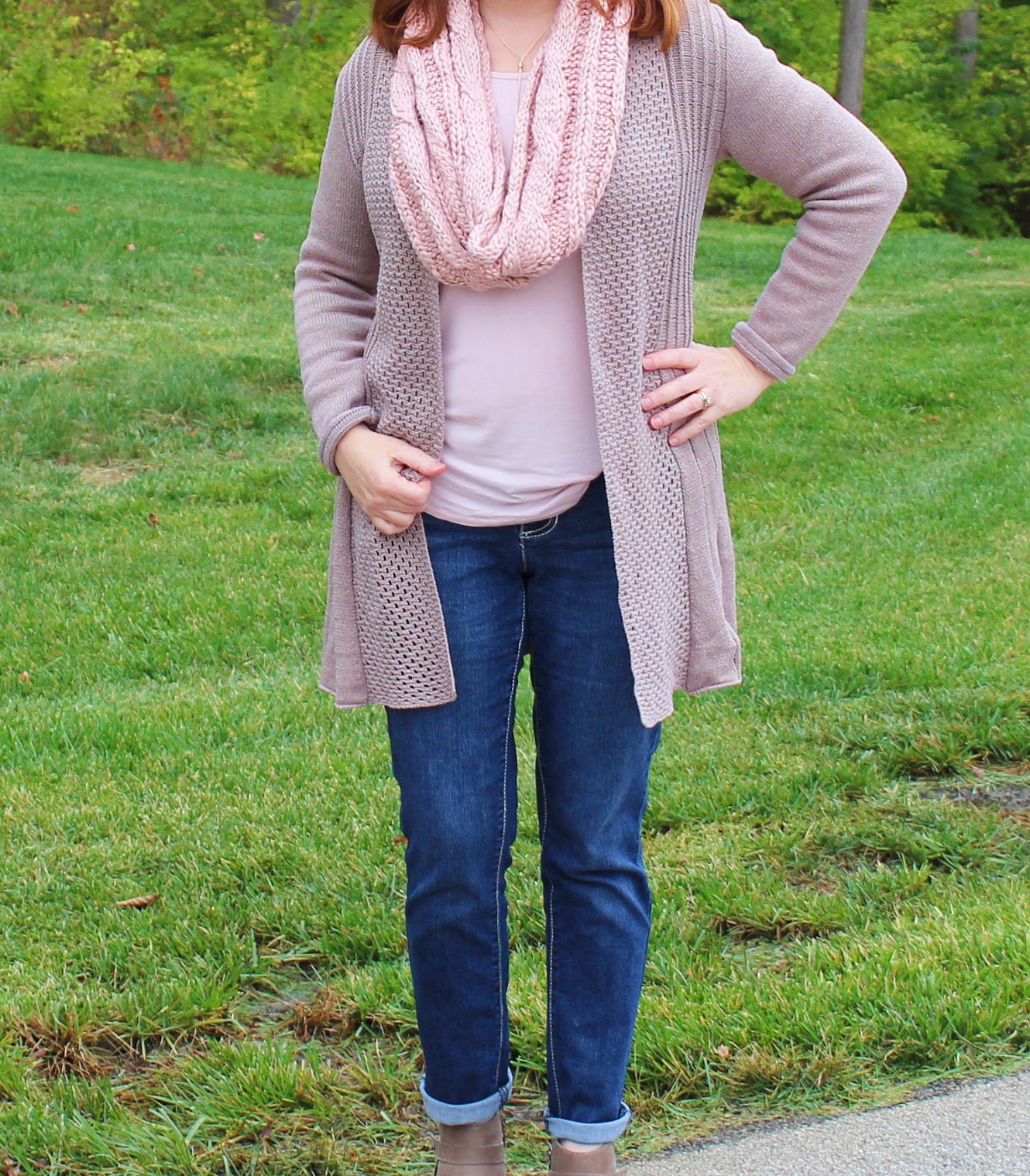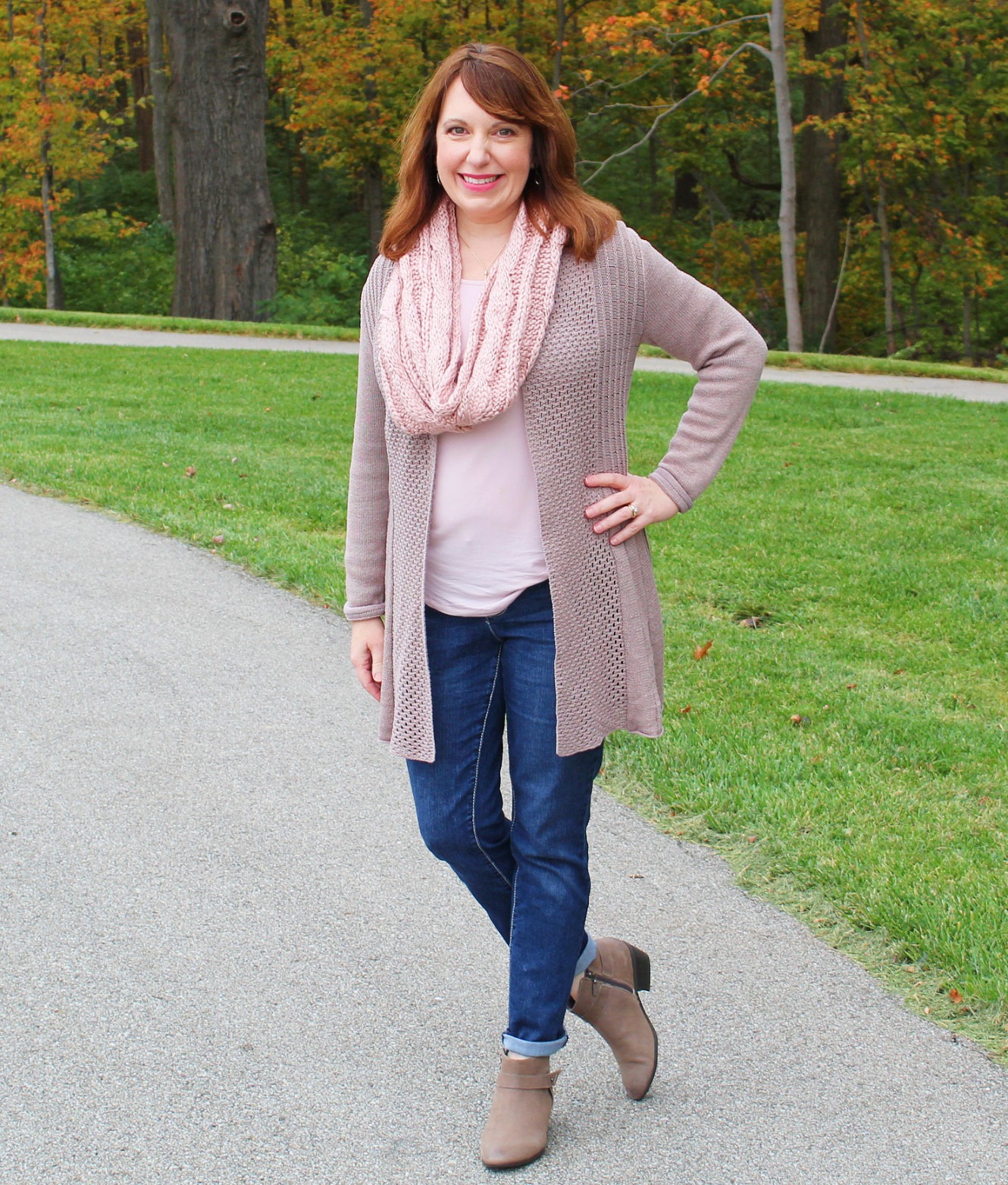 Fashion Details
My cardigan is older but any cardigan in neutral colors would work for this outfit.  I really like this Gray Cardigan, and it would look great with blush.
My Calvin Klein Tee is thin for layering which I like.  It comes in several different colors.  I would not wear the blush without something over it because it shows every lump and bump.  I don't know if the darker colored ones do the same.  While I like blush, I've noticed tops that color (especially thin ones) tend to do that on me.  This One I tried on recently when shopping.  It has cute sleeves and I really liked it.  It is on sale for around $20.
I also added a blush infinity scarf since it was cold that day.  I just let it hang loose.  I don't like to wear these scarves tight around my neck. I just don't like something too tight.
I'm keeping my post short today as I have a hair appointment soon.  It is always a good day when I get to cover up the gray strands!  Lol
I'm signing off with just a verse to meditate on today.  I just felt lead to this one in case someone needs to hear that God is always close by when you need him.
God Is Close To You Today
"The Lord is close to the brokenhearted and saves those who are crushed in spirit."  Psalm 34:18