I want to share with you an eye makeup I am loving right now.  Revlon ColorStay eyeshadow does as the name implies.  It has great staying power.  I pretty much use this product everyday.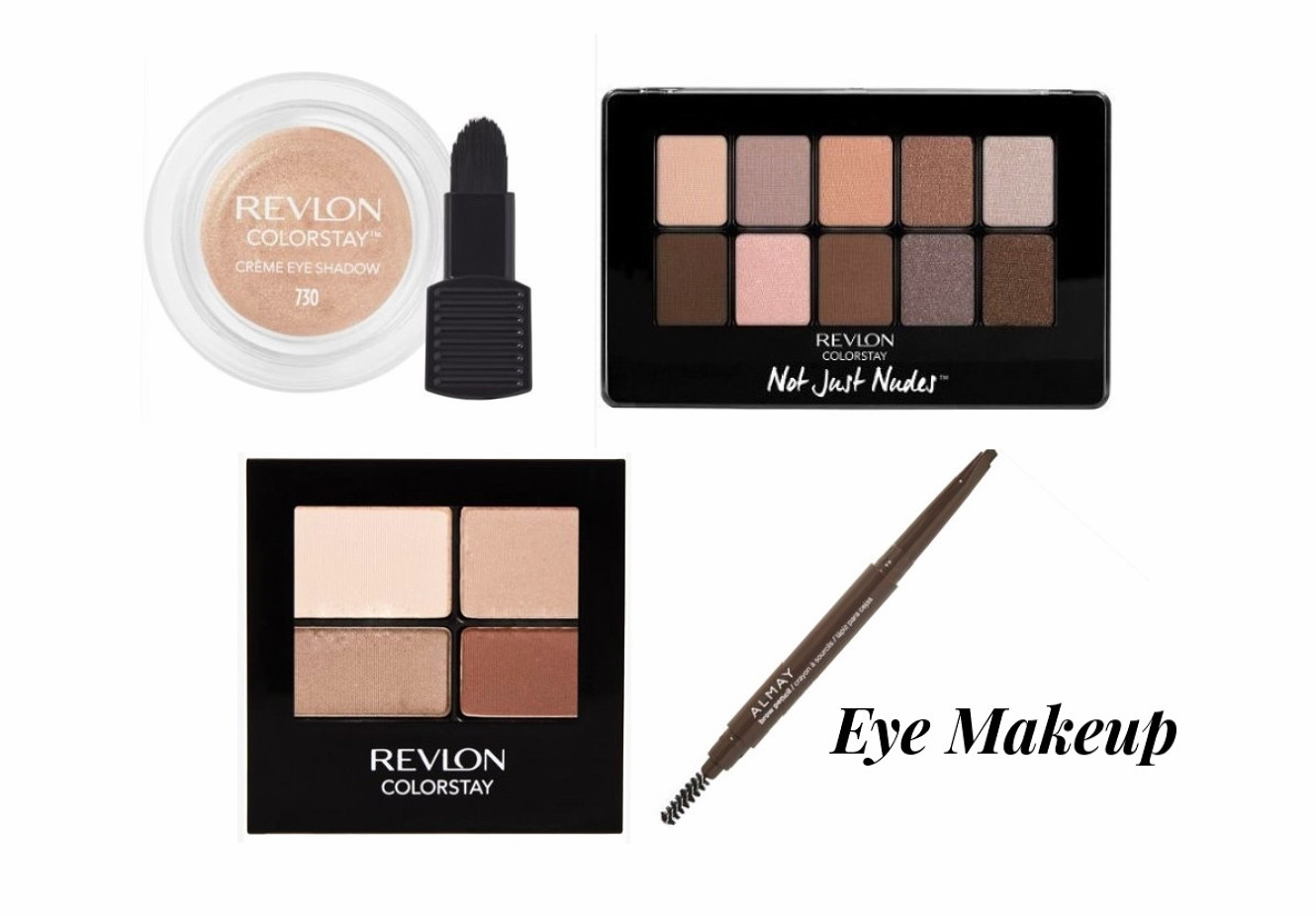 Beauty Details
This Palette is the one I use for a natural everyday look.  When I want to add a little color, I like this One.  I have also started putting on this Crème Eyeshadow in the praline color first and using it as a base/primer under the powdered shadow.  I had never used crème eyeshadow and saw another blogger recommend it in the ColorStay.  I really love the crème shadow!  I have no problems with creasing.
The only downside to the Revlon ColorStay crème shadows is the color choices are limited and most are really sparkly.  The praline color I use is more sparkly than I prefer but it works.  It is light and I do layer a more muted powder shadow over it.  While this Green and Purple look really fun, they may have too much sparkle for an everyday look.  I will have to try them sometime and see.  This Chocolate color does come in a matte finish which I may add to my collection.  They have also come out with a Not Just Nudes ten palette kit in a couple of color options.
The next product I want to give a shout out to is the Almay Brow Pencil.  I used to not use a brow pencil but have started recently.  My brows have thinned out a lot!  This pencil has great staying power too.  They make one for brunettes and one for blondes.
When my husband came home last night, he told me I had some grammatical errors in the post I wrote yesterday!  So if you were a little confused reading it, I apologize for the poor writing.  I have hopefully fixed everything.  As I have stated in the past, I don't sleep very well –  though some weeks are better than others.  This week has been a bad one.  I attribute it to my pill I take as a preventative for breast cancer.  I have a few more years on it, and I hope these side effects disappear once I stop taking it!
Also, I'm sure you all are busy like I am this time of year.  I have tried to keep up with posting, get ready for Christmas, and clean my carpets!  I've got to get on a better schedule for cleaning my carpets.  It seems like I am always doing it in December.  It had to be done this month since my dog was pretty sick in the house before passing away.  I also need to work ahead with blog posting which is a goal for the coming new year.  With all this in mind, I thought the following would be a good devotional for today!
Becoming Complete In Christ
"Consider it pure joy, my brothers, whenever you face trials of many kinds, because you know that the testing of your faith develops perseverance.  Perseverance must finish its work so that you may be mature and complete, not lacking anything."  James 1:2-4  
I get really annoyed with the trials that come my way each day.  Why can't things just go smoothly for a change?  Maybe instead of looking at these inconveniences as holding me back from moving forward, I should look at them as challenges to becoming more complete in Christ. After all, I usually learn more from my problems and my mistakes.  I want to be someone who perseveres.  I don't want to be lacking in anything as a servant of Christ.