Happy Wednesday ladies!  It is cold and snowy here, so I've got a flat lay featuring this Faux Leather Jacket!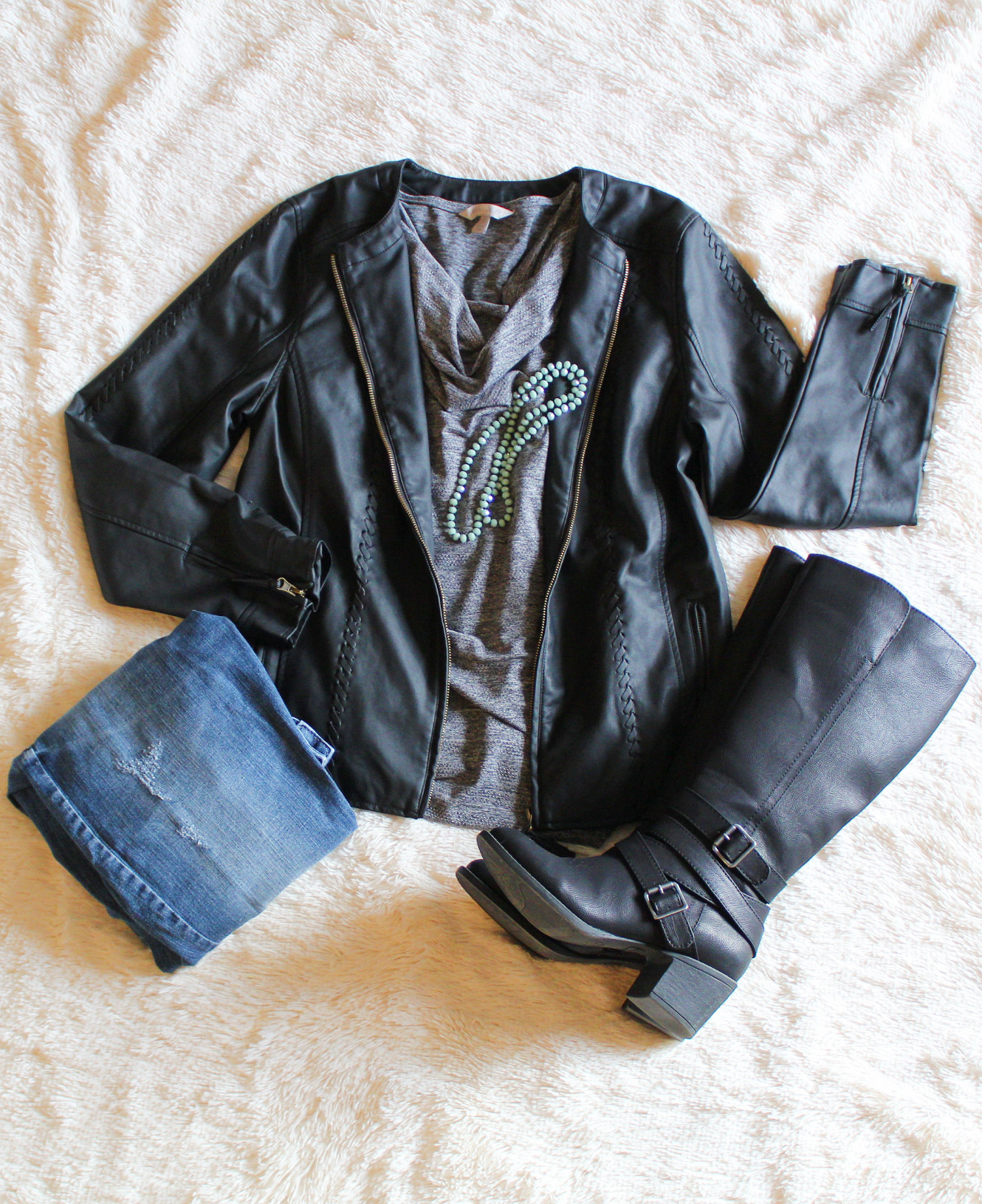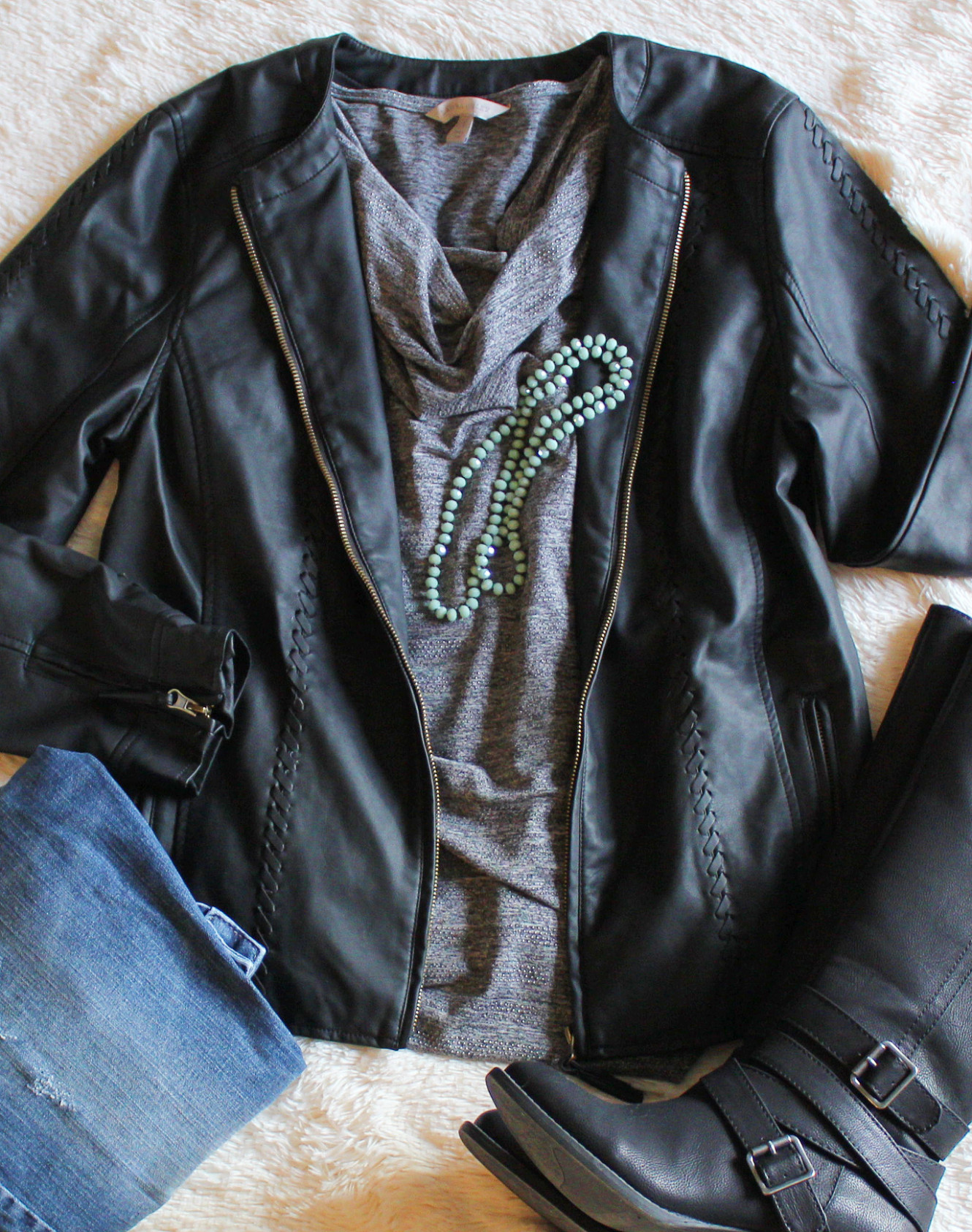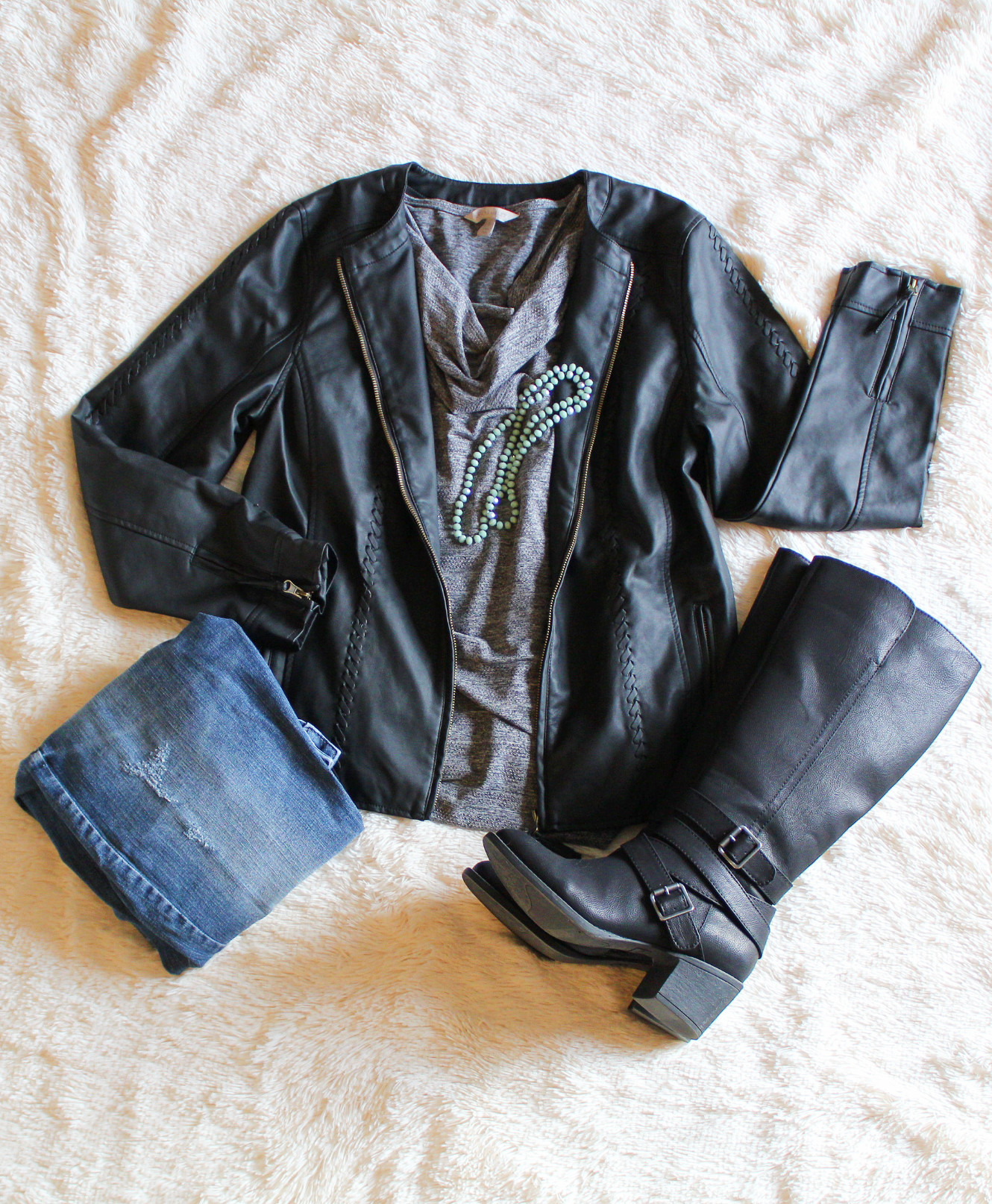 Fashion Details
This jacket was on clearance so I had to link some Similar options.  Moto jackets are really hot right now if you follow trends closely.  You can find a lot of good deals on faux leather ones.  Of course if you would prefer real leather, I think a good leather jacket is a great investment piece than you can wear for years.
My silver and black top is vintage but this Top is really cute.  It would be great to wear to a casual holiday party!  I added my green beaded necklace that my mother-in-law gave me for my birthday.
Later, I plan to do another post wearing this jacket with a different top.  Wish me luck in getting the photo!  Winter weather and shorter days are making picture-taking challenging.
On another note, I do love this time of year though.  Christmas is my favorite holiday!  Are you all ready for the holiday?  Are you ready to celebrate Christ's birthday?  Keep reading for my devotional today is about preparing our hearts for the holiday.
If you are new to my blog, I would love for you to Subscribe Here for new post updates.  You can also find me on Instagram and Pinterest.
Celebrating Our King's Birthday
The Word became flesh and made his dwelling among us.  We have seen his glory, the glory of the One and Only, who came from the Father, full of grace and truth."  John 1:14
How I marvel that God came down from his throne and walked on this earth in the form of his Son Jesus.  I wonder what it would have been like to have seen him face to face and have talked with him.  What a wonderful privilege those few had who actually got to see him and hear him speak.
It is so easy to get wrapped up in the busyness of the season that we forget to celebrate.  Let's rejoice this season for the gift of his birth.  It's a gift that doesn't fade away.  It's an eternal gift of joy and everlasting peace.  Let your joy overflow and celebrate!  Praise God that because of Jesus' sacrifice we will forever live!