Today, I've got this cute and warm quilted vest with faux fur trim styled two different ways.  I'm doing more flat lay photos because the weather is just not cooperating with me this week!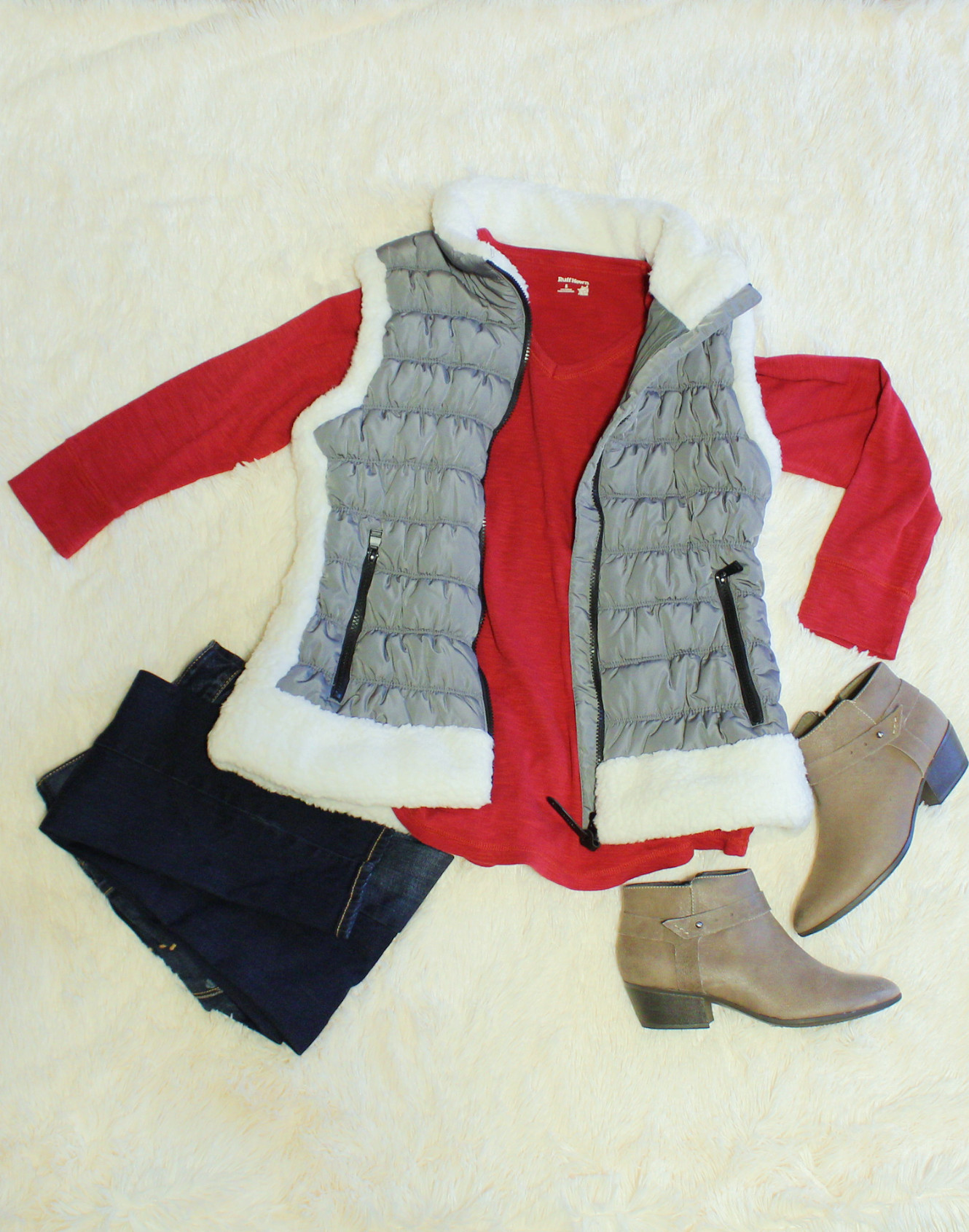 Fashion Details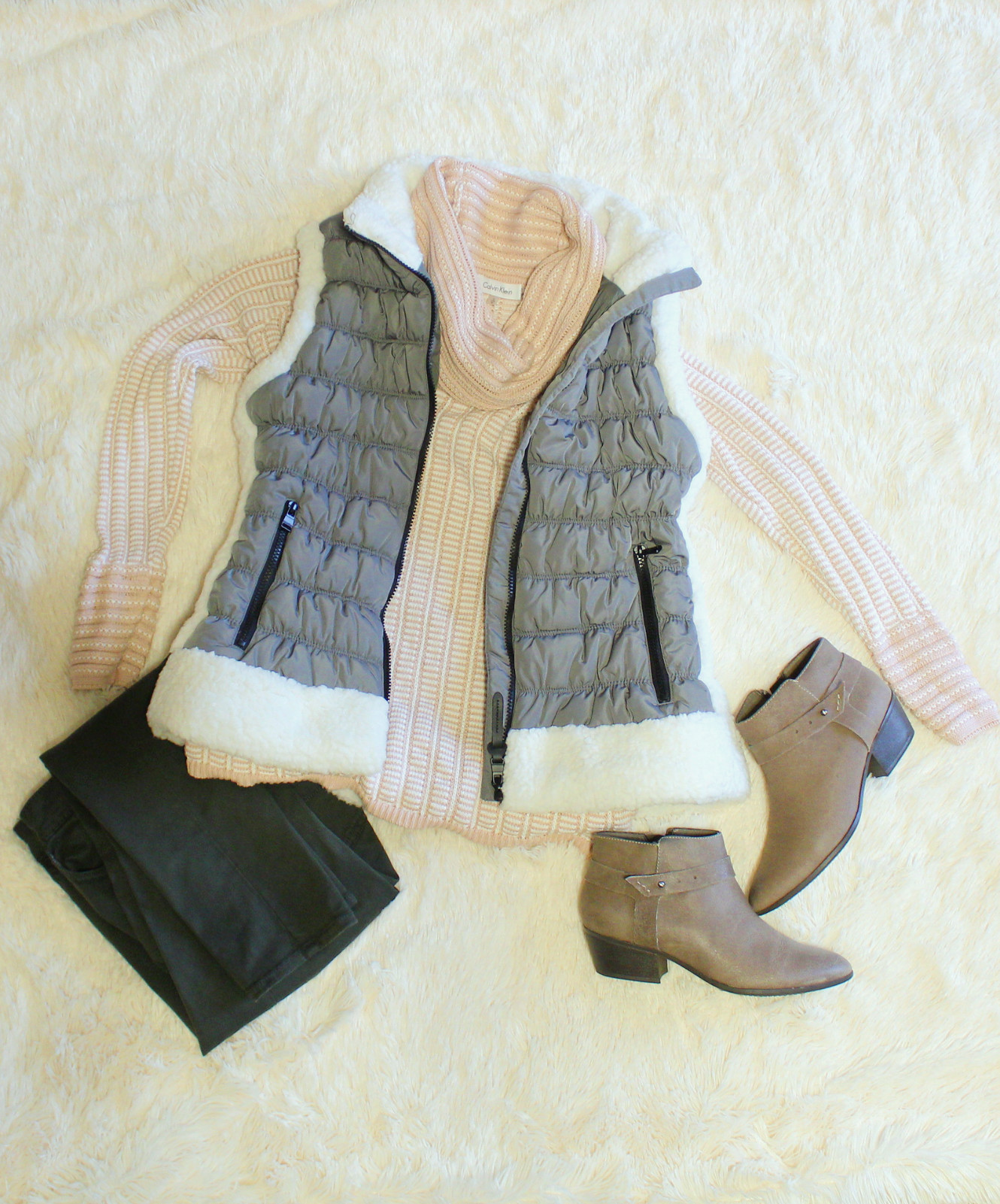 Fashion Details
This Calvin Klein Vest is such a great investment!  I hate wearing a winter coat yet want to stay warm, so this vest is a perfect option.  It keeps you warm without being too bulky!  These are great outfits for running errands or doing some holiday shopping.
I'm keeping my post short today because I've got a hair appointment.  Be sure to scroll through my product widget above because I have listed a lot of great similar items.  You all have a wonderful day!
A Living Hope
"Praise be to the God and Father of our Lord Jesus Christ!  In his great mercy he has given us new birth into a living hope through the resurrection of Jesus Christ from the dead,"  1 Peter 1:3
I am thanking God today for his great mercy!  Praise him for your new birth, living hope, and the resurrection of Christ.