I am just loving the palm tree leaf prints that have popped up on all types of clothing this year.  So when I found these cute shorts awhile back, I couldn't resist adding these to my Summer wardrobe.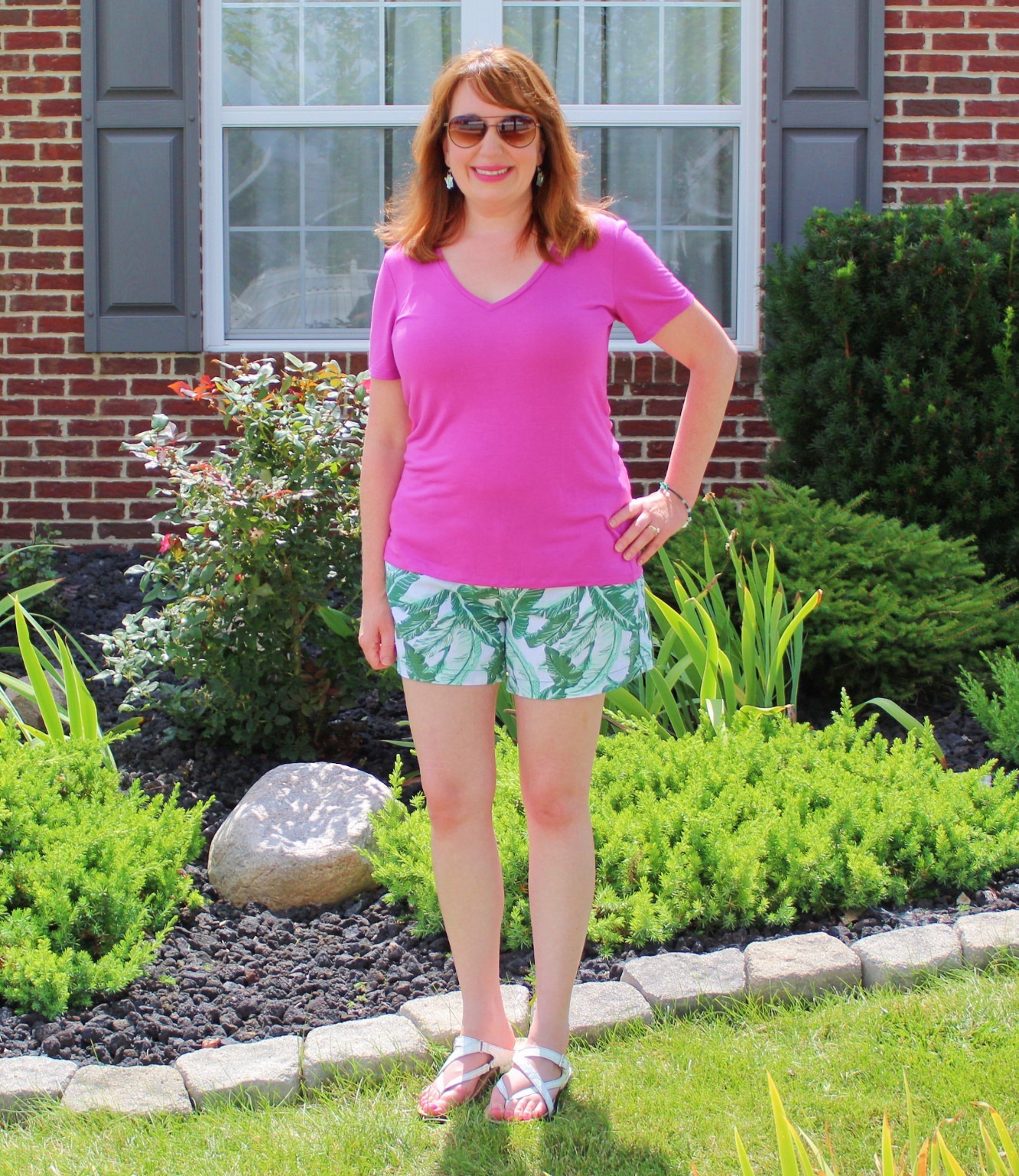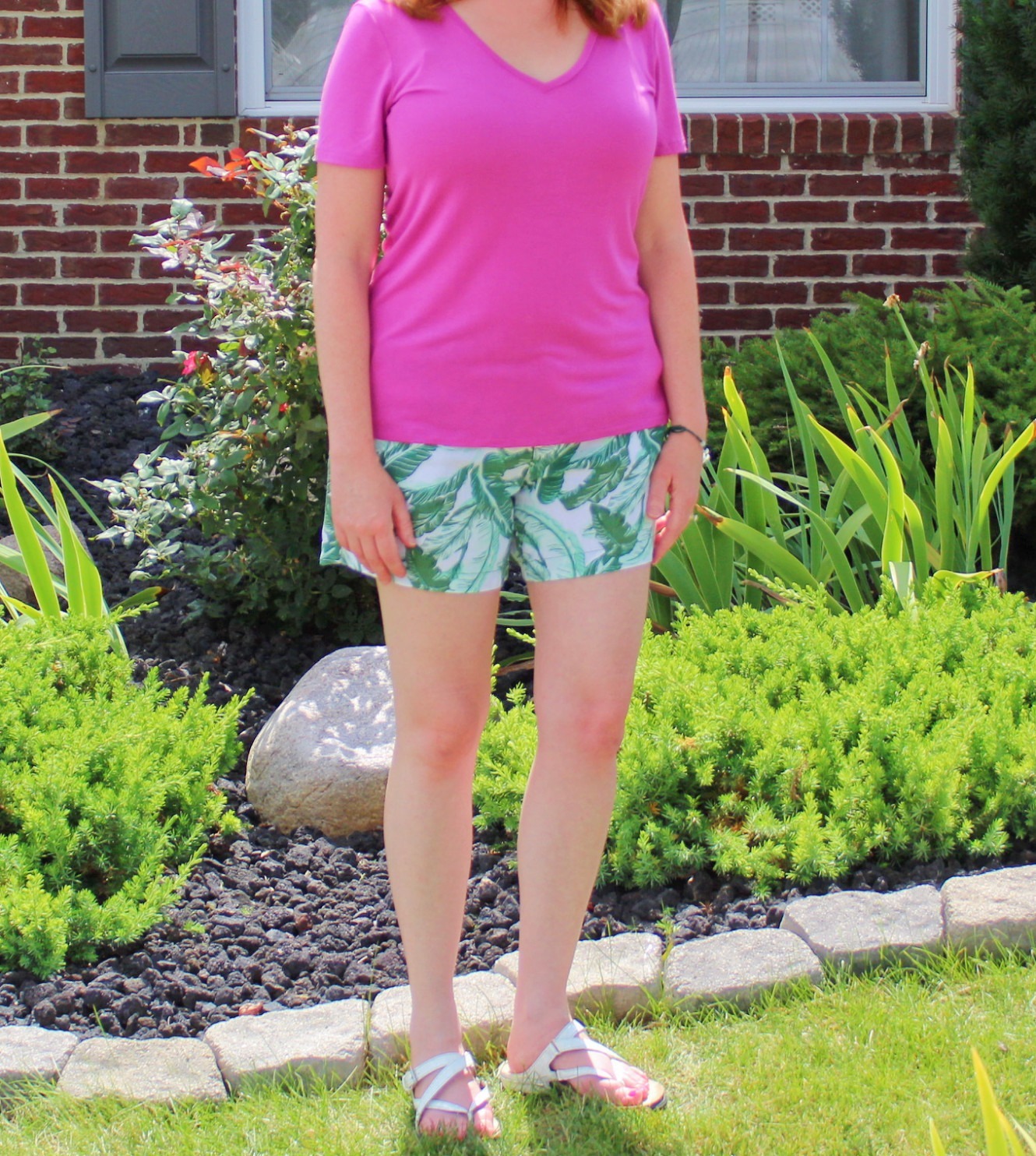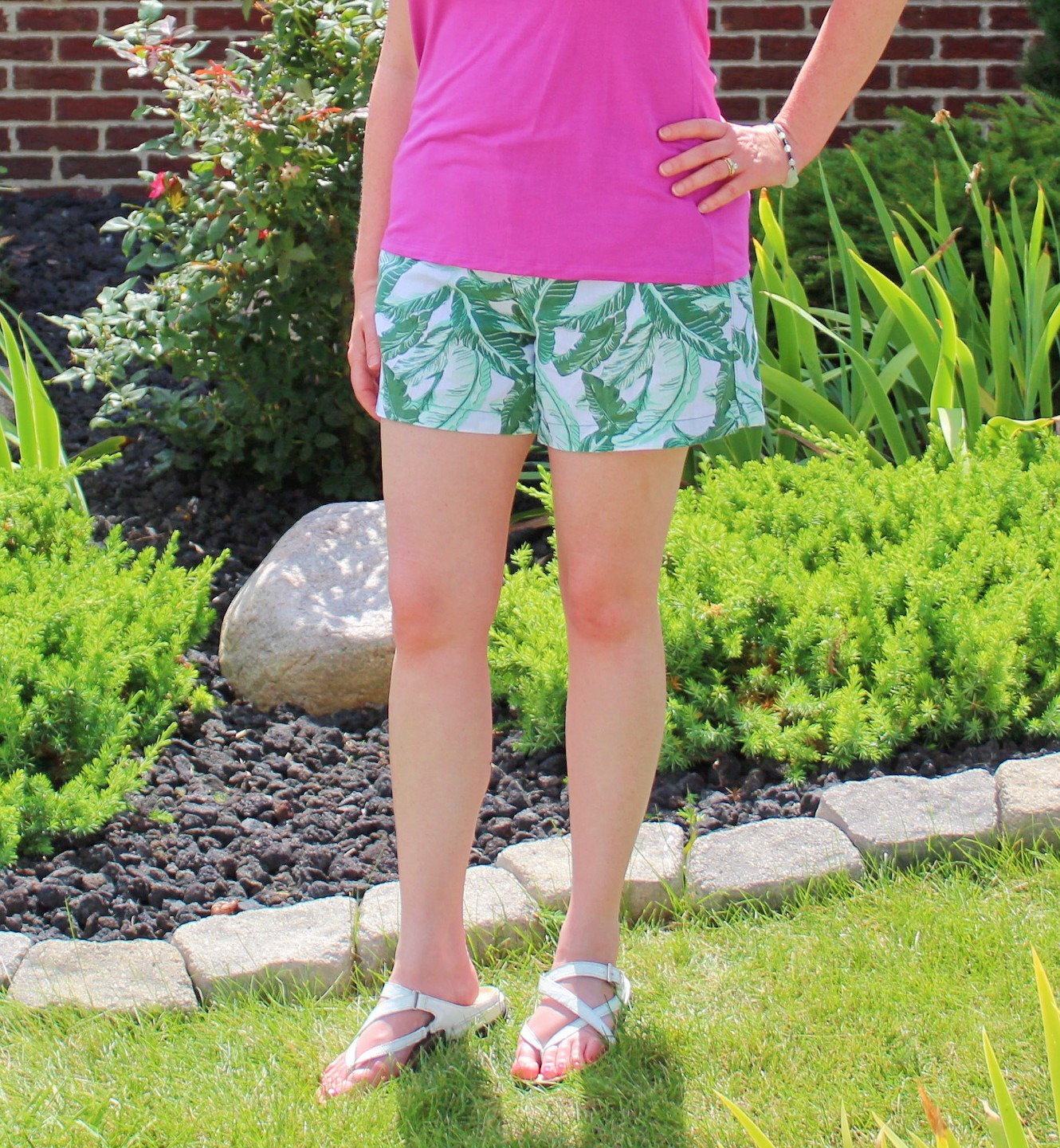 Fashion Details
These Old Navy Shorts are so cute and are at such a good price right now!  If you like to shop for good deals at the end of the season, I think these make a fun addition to any wardrobe.  Even though the palm leaf print is a popular trend now, I would still wear these once this trend has passed.  I think these would always be good to pack for any future beach vacations.
I chose to wear this pretty Pink T-Shirt with these shorts, but there are so many other colors that would work with these shorts.  Purple, coral, blue, and black would look great.
My ECCO sandals have been a staple in my closet for years.  I love wearing them!  Since I can't link to mine anymore, I found These that are just darling.
Thanks for reading today.  I hope everyone has a wonderful weekend!
Link Ups Today:  Jo-Lynne Shane
Don't Let Fear Overwhelm You
"So do not fear, for I am with you; do not be dismayed, for I am your God.  I will strengthen you and help you; I will uphold you with my righteous right hand."  Isaiah 41:10
I want to talk a little bit about fears today.  We all have them.  I have to admit that there is not a week that goes by that I don't have a fear or two that cross my mind.  Fears prevent you from moving forward and living your life to the fullest.  They stifle your faith and keep you from fulfilling God's unique plan for you.  Satan definitely uses our fears to hold us back from reaching our greatest potential.  So, it is not surprising that I have heard in sermons and read that one of the most common commands from God to us is "to fear not."  We need to stop worrying that the worst will happen, and start living with joy.  We need to have more confidence and less doubt, because our God is right beside us in everything we do.
In the Christian band Casting Crowns' song "Oh My Soul," there is line that says, "There is a place where fear has to face the God you know."  Our fears are no match for our all-powerful God.  His great love, protection, mercy, and grace triumphs over any fears you or I have.  Don't let any fears you have overwhelm you or discouraged you.  You have a mighty God who is holding on to you.