Today, I am trying out a long gray cardigan.  I wasn't sure about wearing such a long cardigan since I'm not very tall.  I have to say I'm very pleased with this one!  The slim fit is very flattering and doesn't overwhelm me.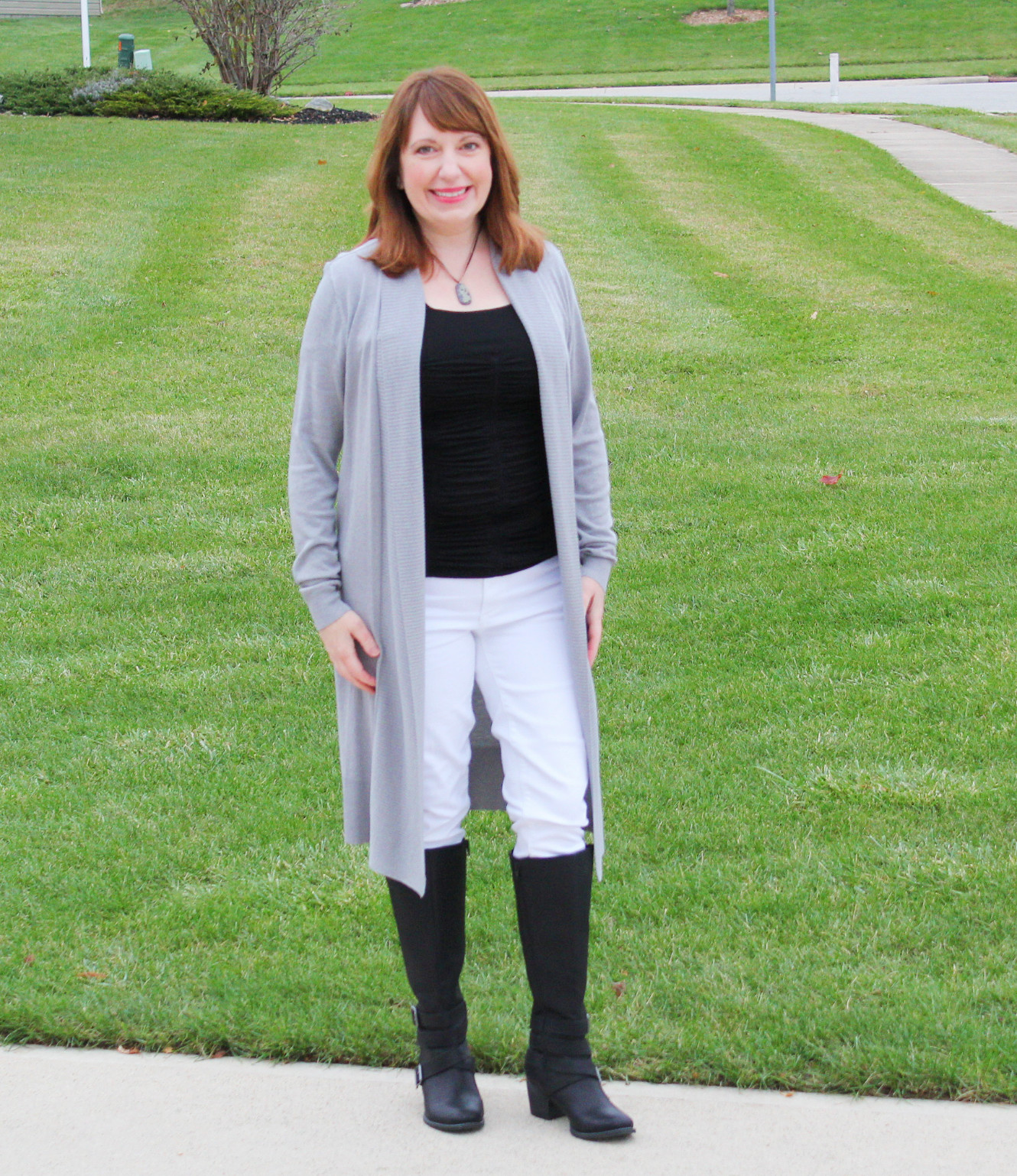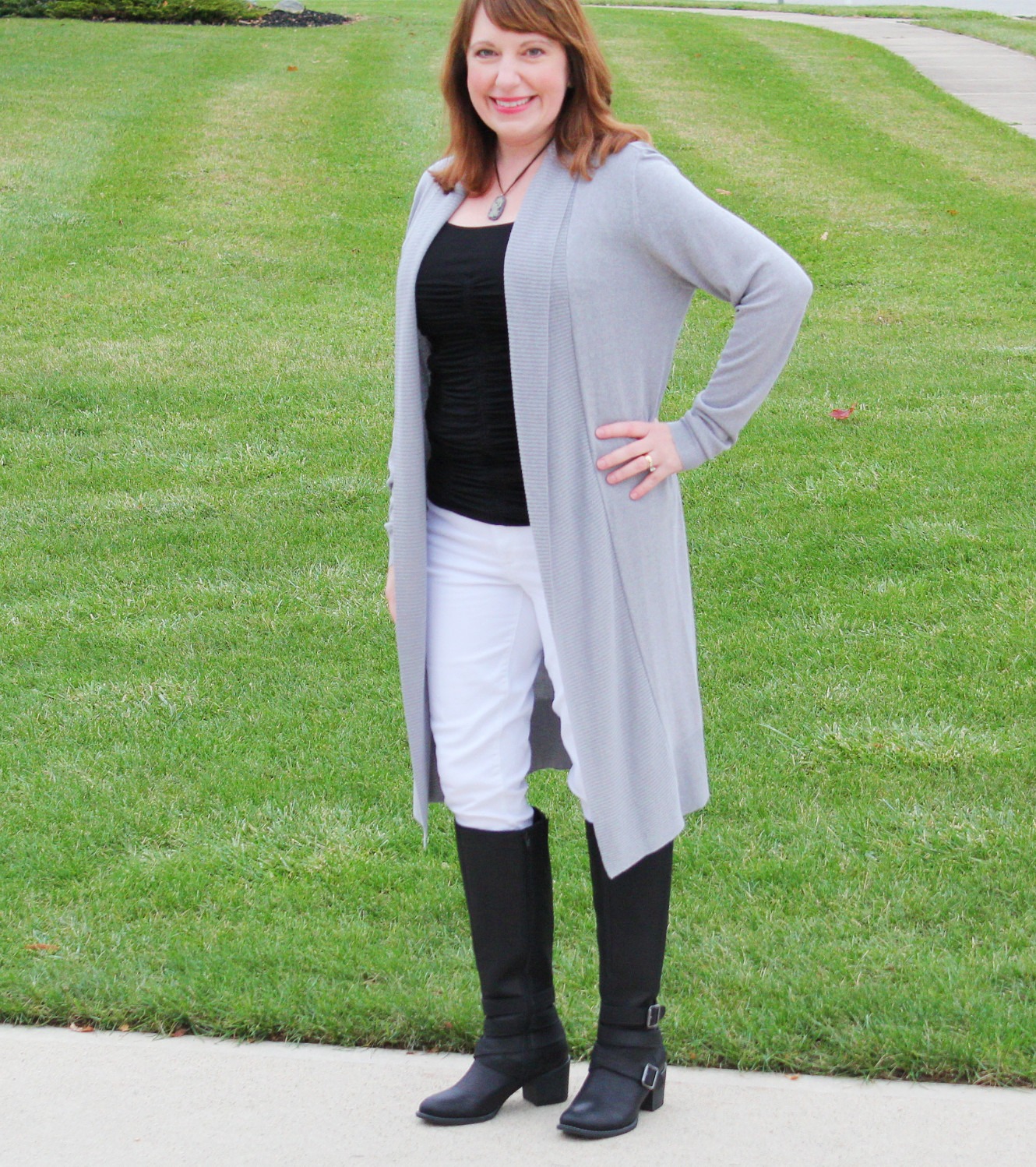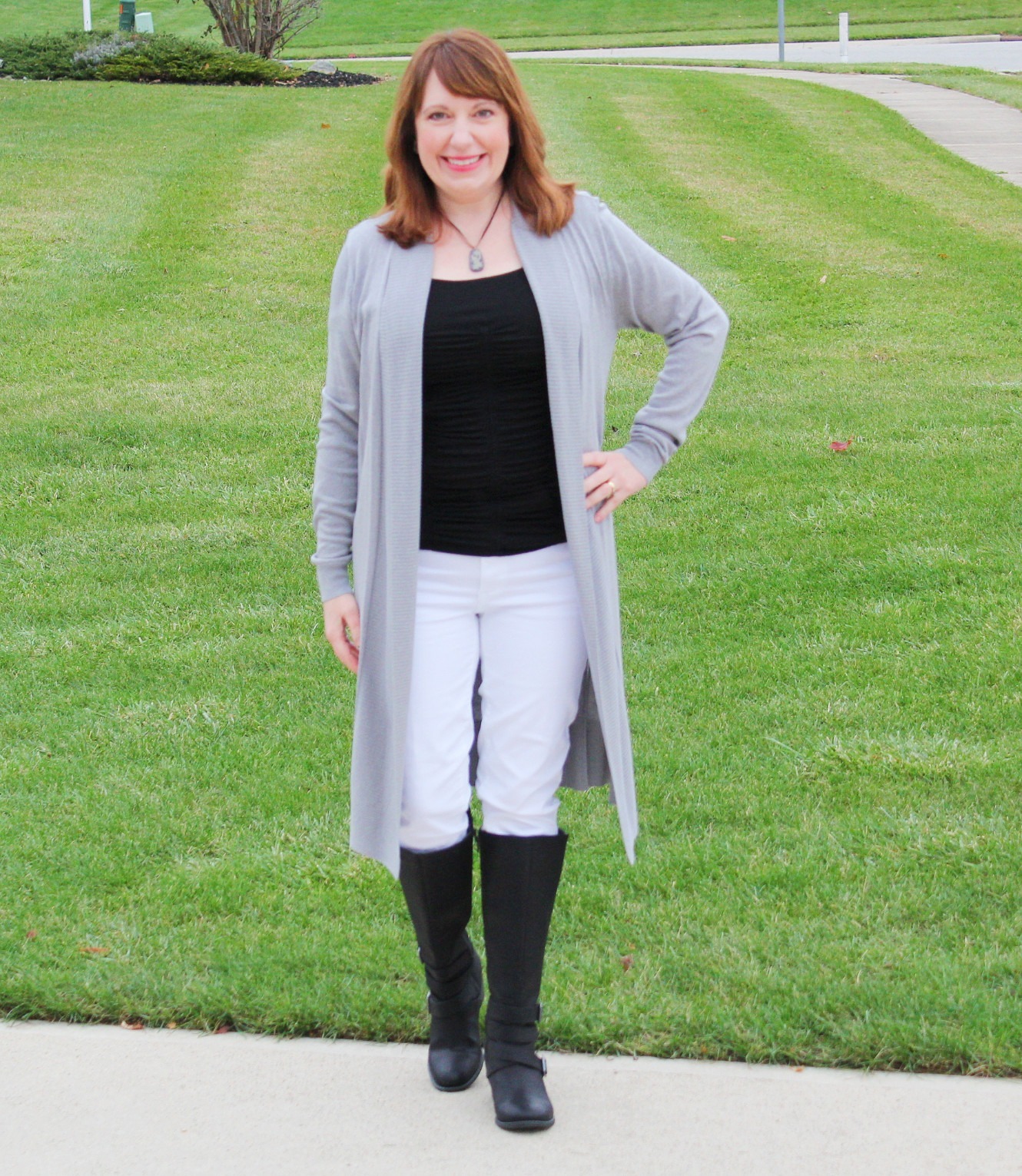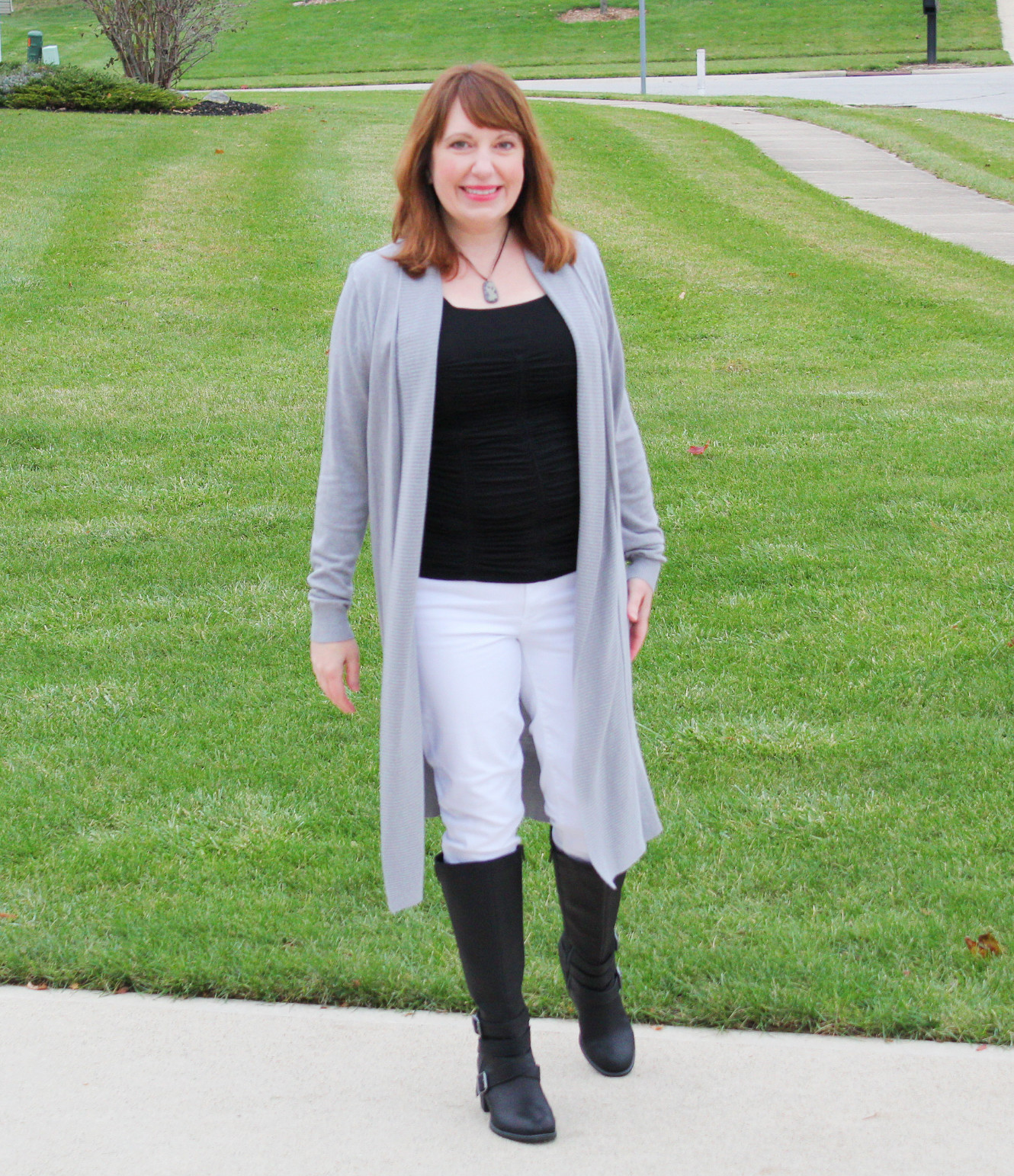 Fashion Details
I love this Cardigan!  It also comes in a pretty blush color too.  I had to stop myself from buying the blush!  I really needed a gray one and already have enough blush in my closet.  This cardigan is soft and not very thick which I really like.  It makes a great layering piece.
My black top is vintage but you could wear any black top or tee in your closet with it.  In fact, I plan to wear this cardigan again with something different here on the blog.  I like my wardrobe pieces to be versatile!
I'm still seeing a lot of bloggers wear their white jeans.  I say go for it and wear your white jeans throughout the year!  I love gray and white together!
Are you all ready for Thanksgiving next week?!  I admit I'm one who focuses more on Christmas at this point in the year since it is my favorite holiday.  Which one do you all prefer?
Genuine Faith
"These have come so that your faith – of greater worth than gold, which perishes even though refined by fire – may be proved genuine and may result in praise, glory, and honor when Jesus Christ is revealed."  1 Peter 1:7
Yesterday, I shared a verse about persevering through suffering.  Today, I want us to think about the end results of our suffering.  Even though I'm not suffering to the degree many others are, I haven't had the best week.  When I read this verse this morning, it gave me great peace.  I hope it will give you peace in spite of any trials you may be going through too!  The end result of our suffering is a genuine faith worth more than anything else we have.  It is a faith in Christ's love for us that produces a peace than can come from nothing we have here on earth.  It is a faith that glorifies and reveals Christ to others.
Instead of dwelling on my present problems, I want to keep my focus on the end results.  I want to increase my trust in God's power and protection in my life.  I want something worth more than gold or the things of this world.  I want a genuine faith!