Hello everyone!  I've got a burgundy crushed velvet top that can be worn to a casual holiday party.  Velvet is very popular this year, and I have always loved wearing it.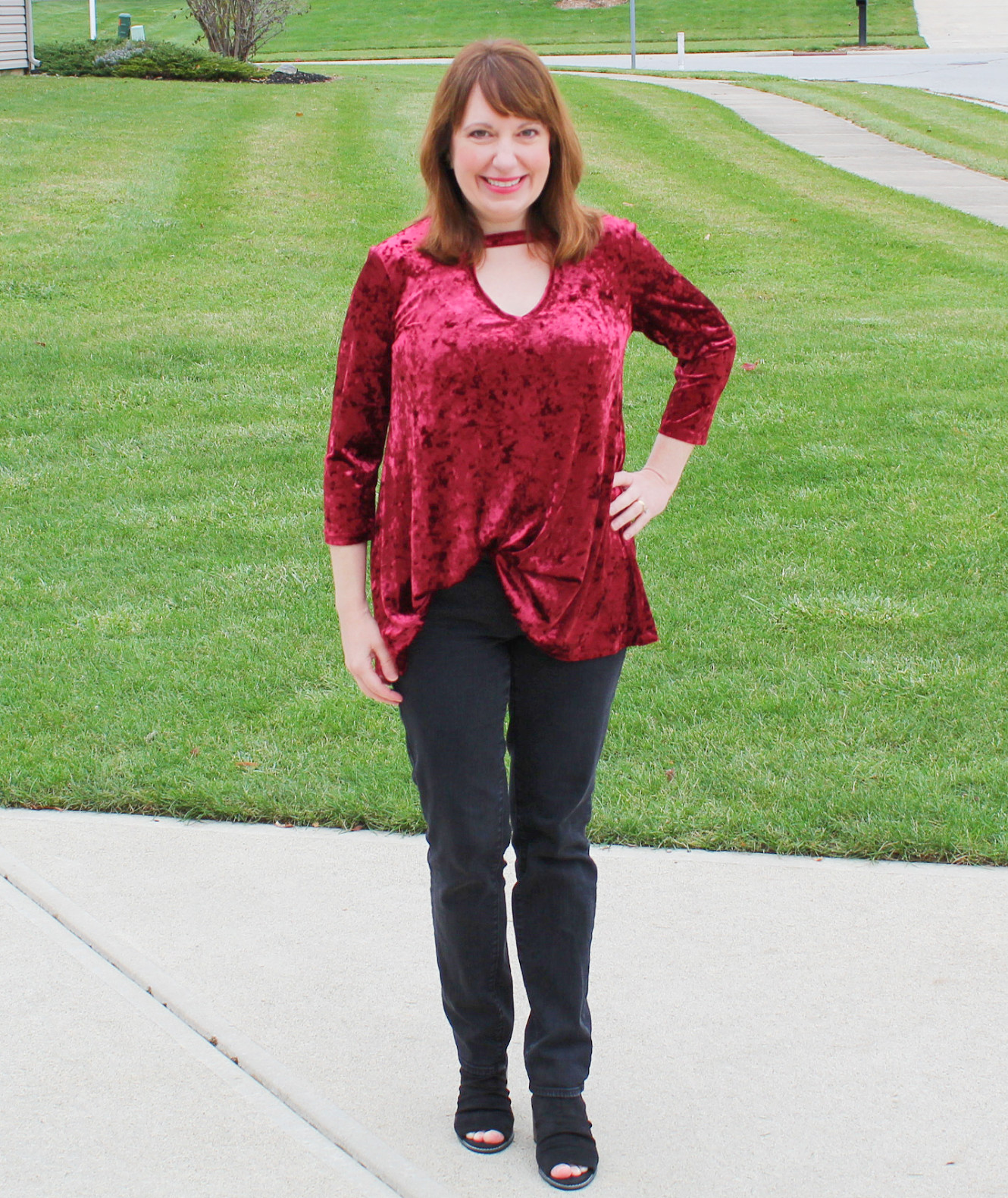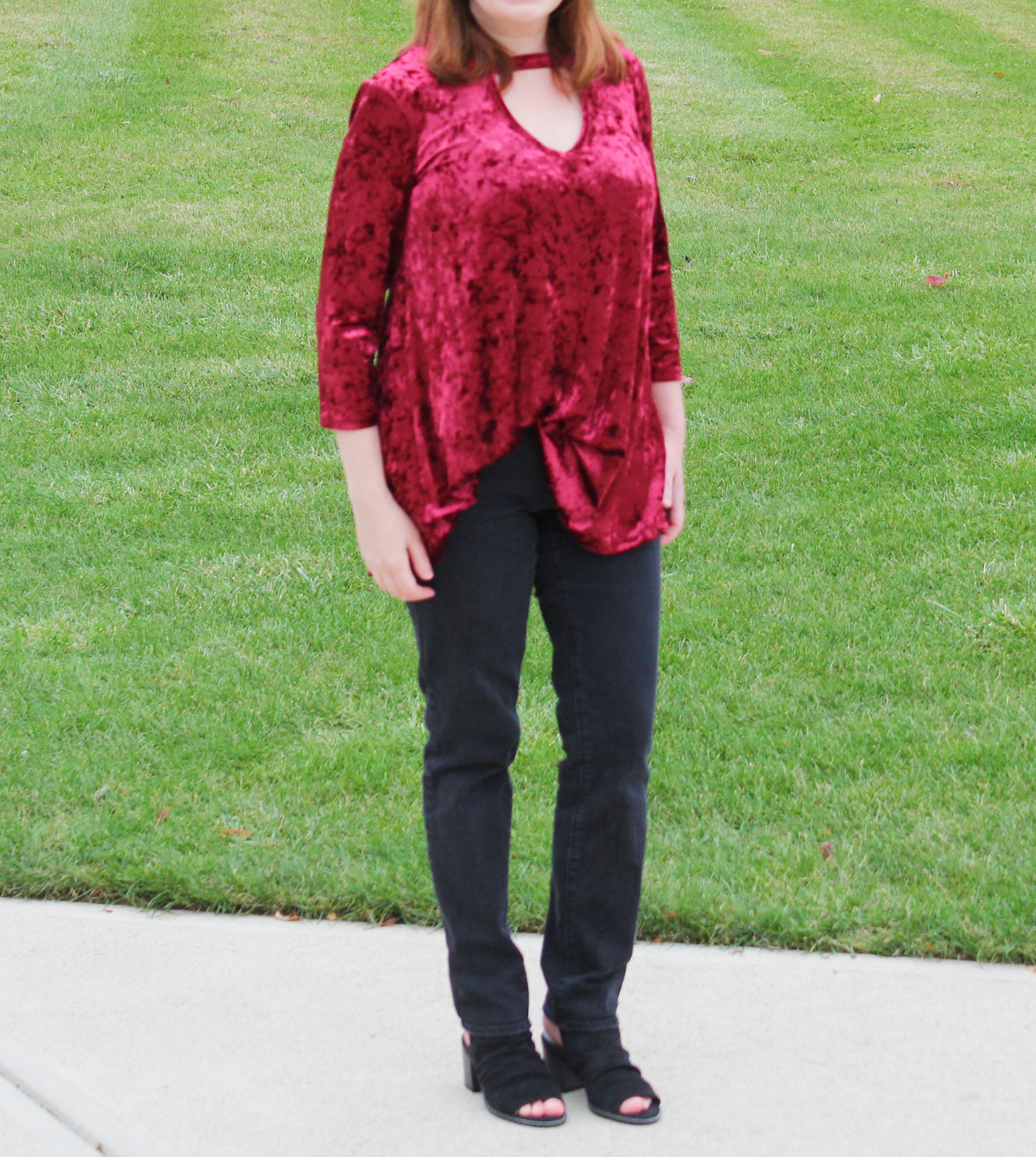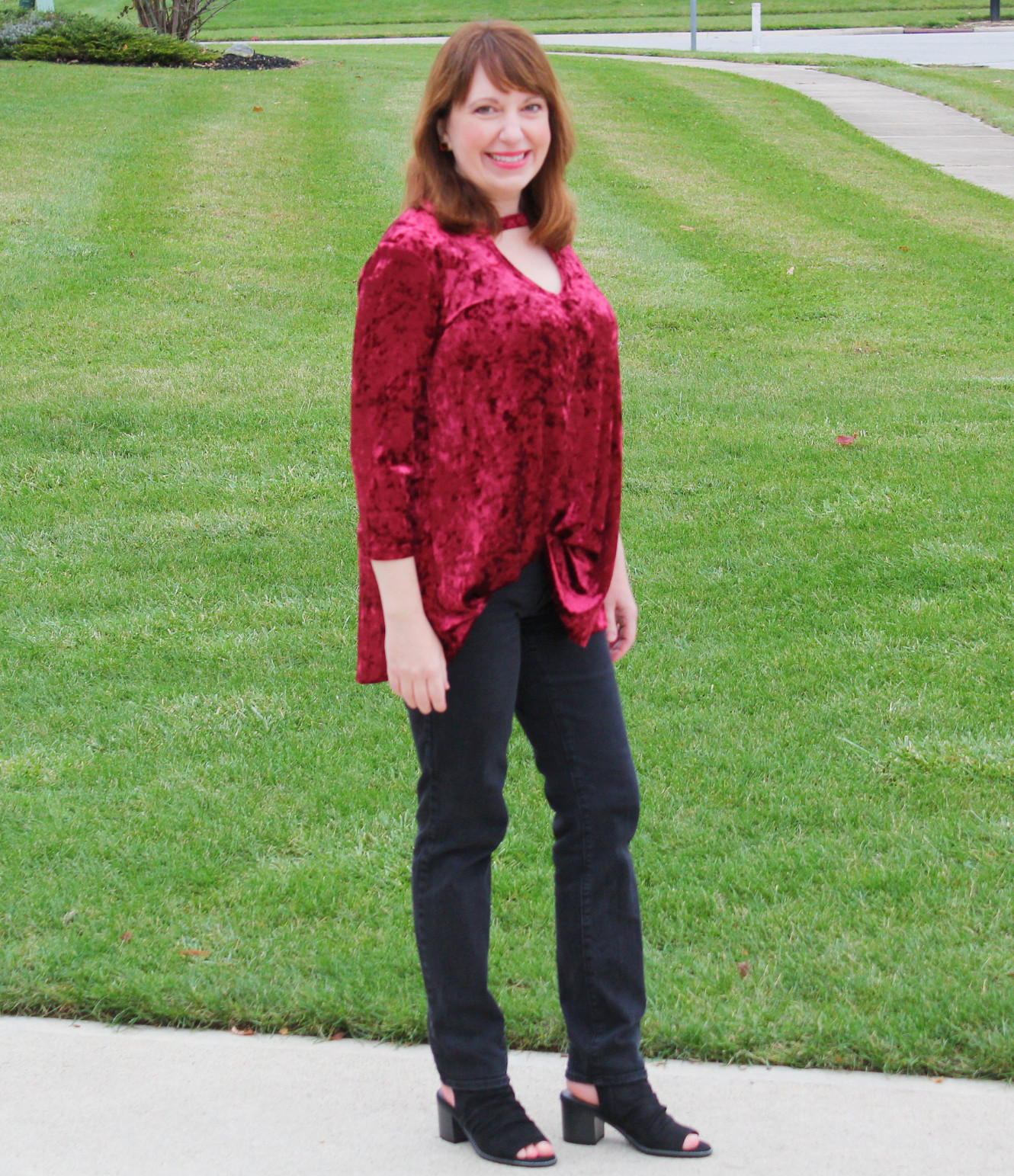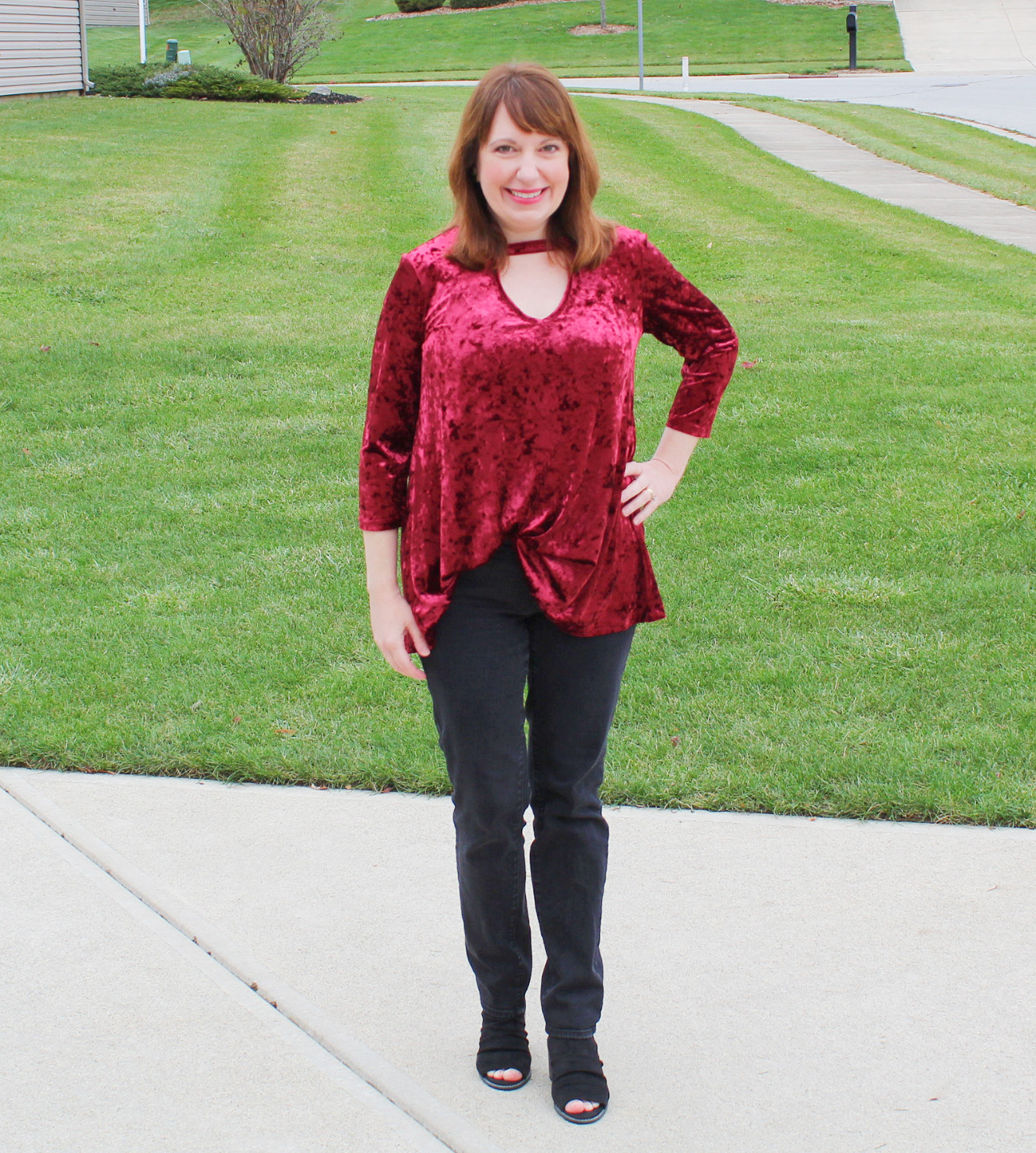 Fashion Details
This top is so versatile.  It is long and flowy, so I decided to do a partial tuck with my black jeans.  You could also wear it with black leggings.  I was disappointed that I have not been able to find it online?!  The good news is there are many similar tops.  This One and this One would be cute for a holiday party.
For those of you who live in warmer climates, these Shoes are so cute.  I have worn them as much as possible before it gets really cold here.  You could certainly wear this with Short or Tall Boots too.  Another option would be to wear Pumps with this outfit for a dressier look.
I just love velvet!  You can dress it up or down for any holiday event.
I will keep this post short today.  I've had some unexpected things come up this week.  My dog is not feeling well, and we are waiting for test results to see what is up with him.
Thanks for reading!  If you haven't yet, Subscribe Here to be notified of all my latest posts.  Have a great day!
Don't Lose Sight Of Your Hope
"Not only so, but we also rejoice in our sufferings, because we know that suffering produces perseverance; perseverance, character; and character, hope."  Romans 5:3
If you are suffering today, I want to encourage you to persevere!  Remember your hope in Christ!  He loves you and is with you in your suffering.