Hello everyone!  I hope you are having a good week and have lots of fun plans for the Thanksgiving holiday!  I have a flat lay today featuring this cute green bell sleeve sweater.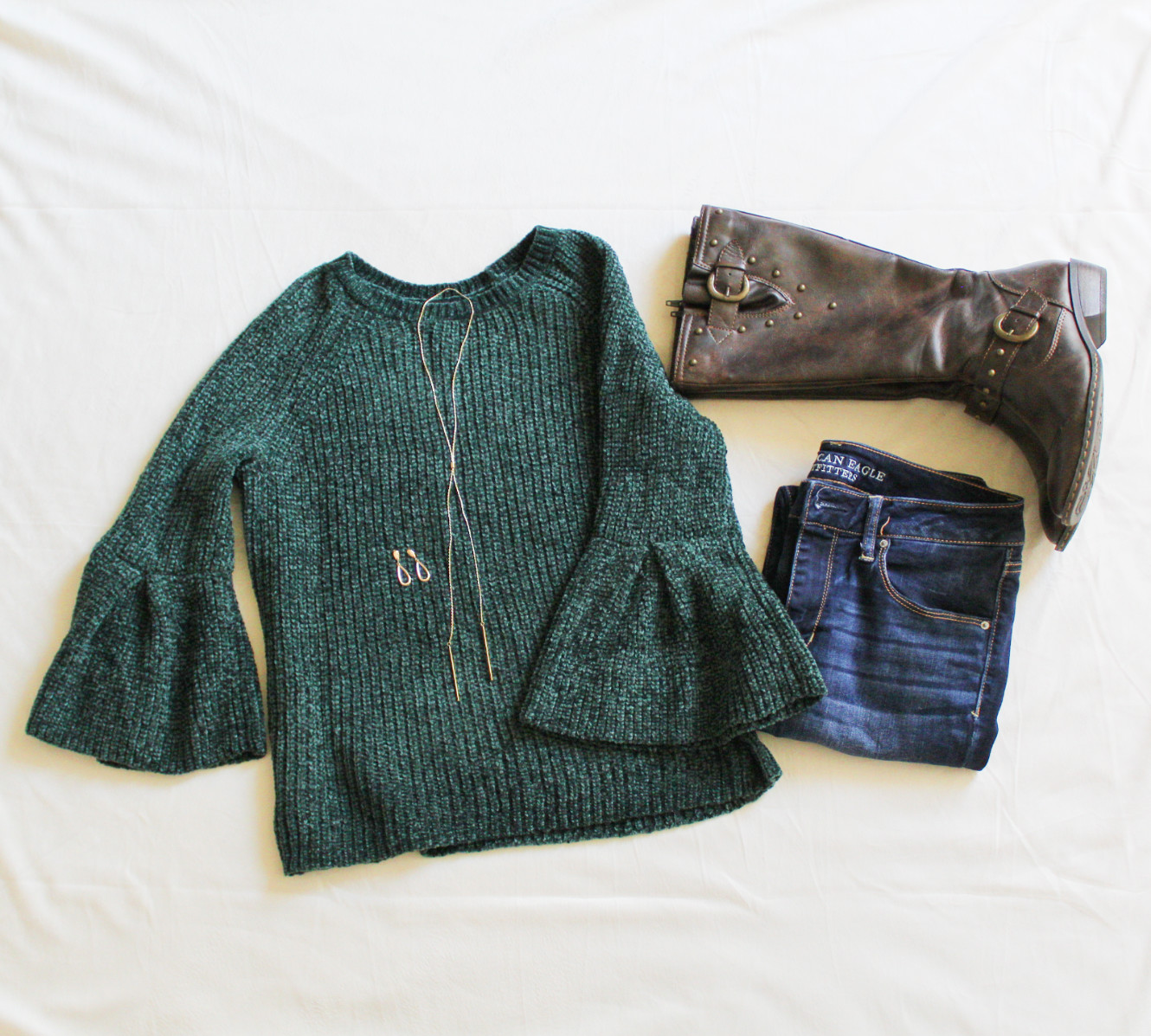 Fashion Details
This cute Green Bell Sleeve Sweater has 3/4 sleeves and is so soft!  It is also under $20!  It would be great for an informal Christmas get together.  My jeans are American Eagle and I linked a very similar Pair.  I've had these Born boots for years.  I just love them and have gotten so much wear out of them!  I'm currently looking for another pair of tall brown boots to style here for you on the blog.  I added my favorite necklace and a gold pair of earrings.
This week I will be keeping my posts short and simple.  My dog has been sick.  The medicine they gave him made him even sicker!  As you can imagine, it has been a mess!  The timing has been terrible with Thanksgiving this week.  I plan to have another post for you tomorrow and one on Friday.  If you get a little time between all your festivities, I would love for you to stop by the blog!
I will also leave a Bible verse at the end.  My time is running short, and I will be spending most of it with family this week.  So, I will not have devotionals at the end of posts this week.  Hopefully, I can recharge this week and will be back to writing more after the holiday!
Be Thankful To God Today
"Now, our God, we give you thanks, and praise your glorious name.  1 Chronicles 29:13