Today, I am styling this black ruffle top with spruce green jeans to show you how to incorporate the latest green color trend for fall into your wardrobe.  I have never been a huge fan of the spruce green color (also known as olive or military green) but have had a change of heart after seeing this color in a lot of cute outfits this fall.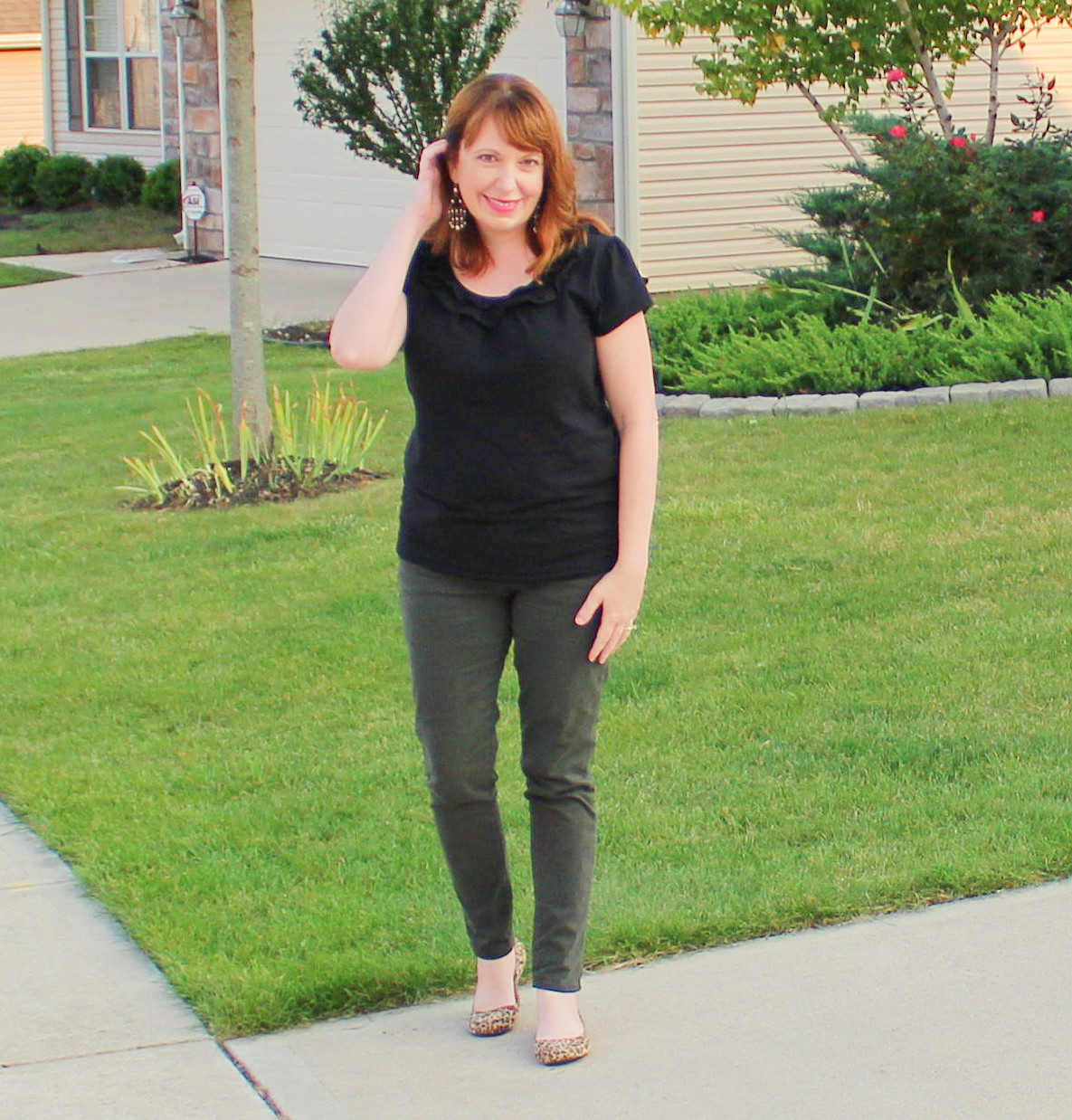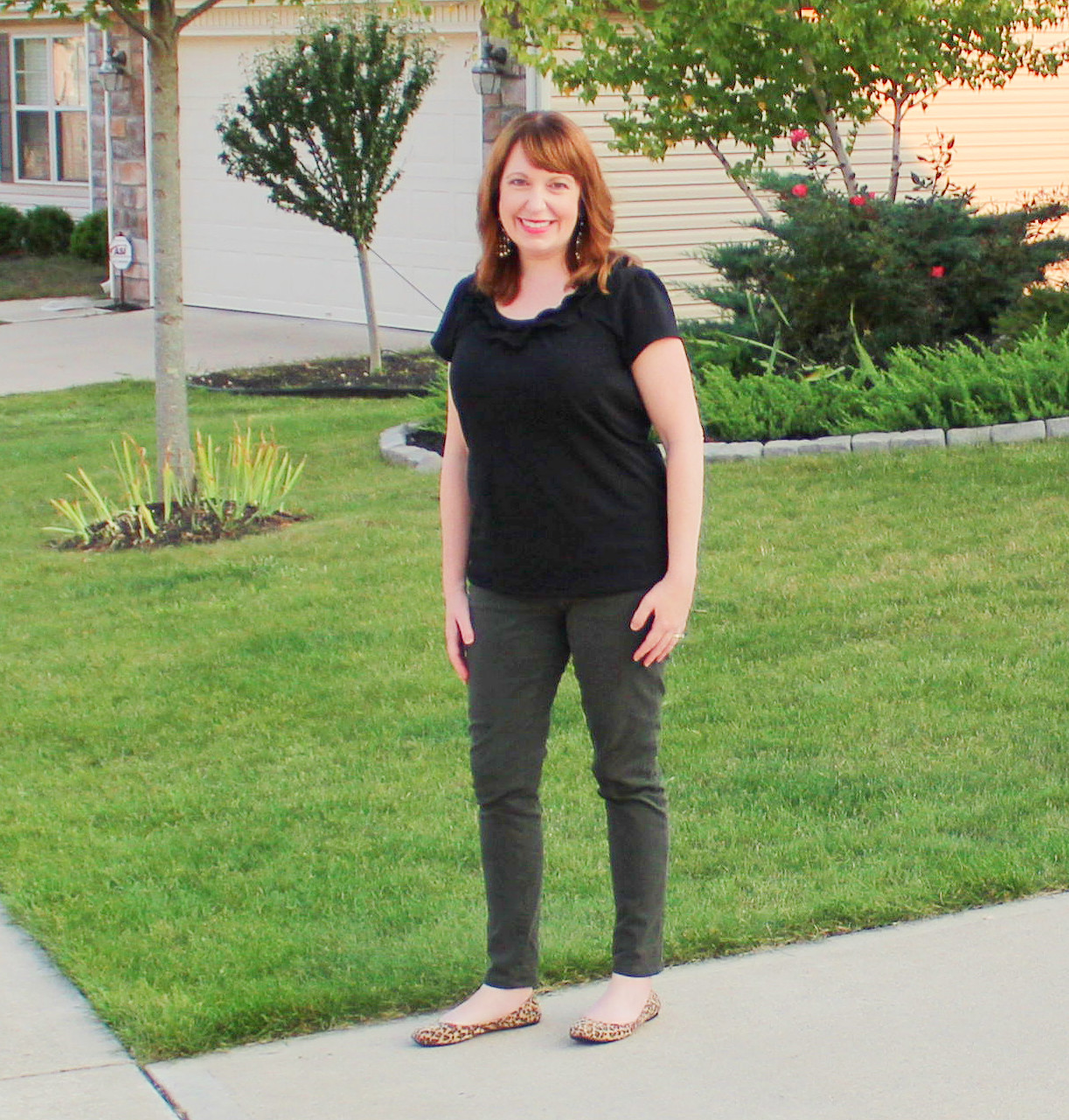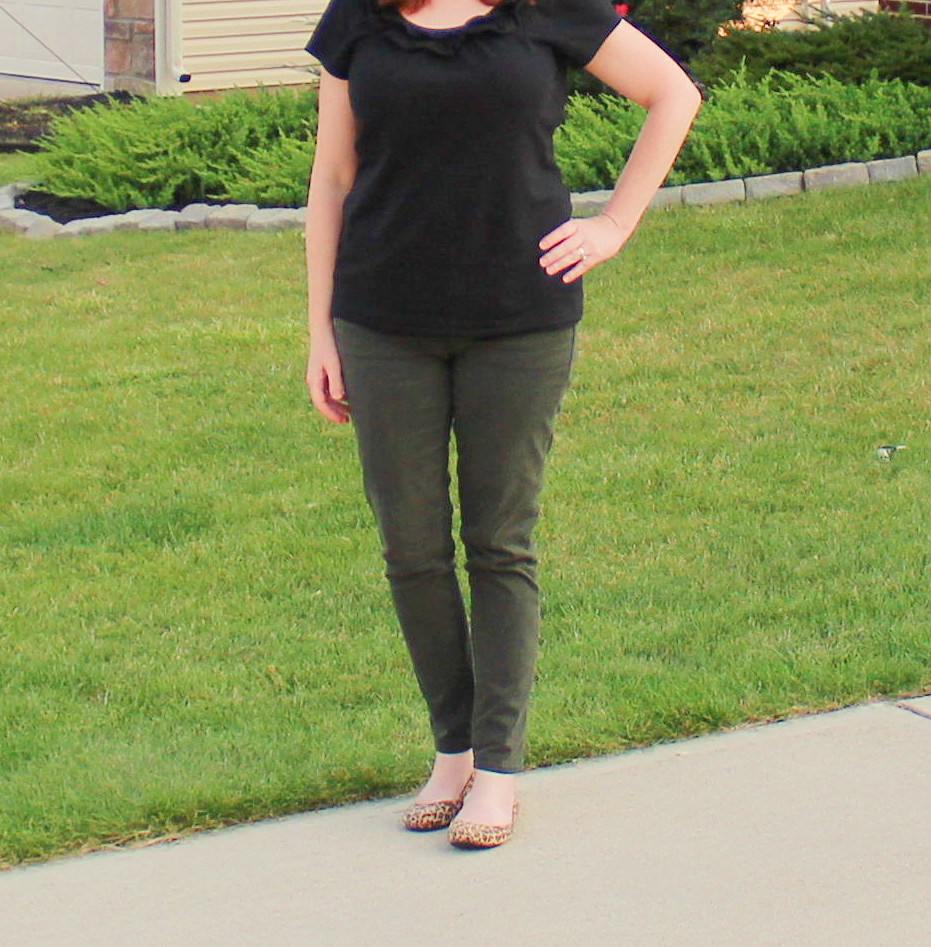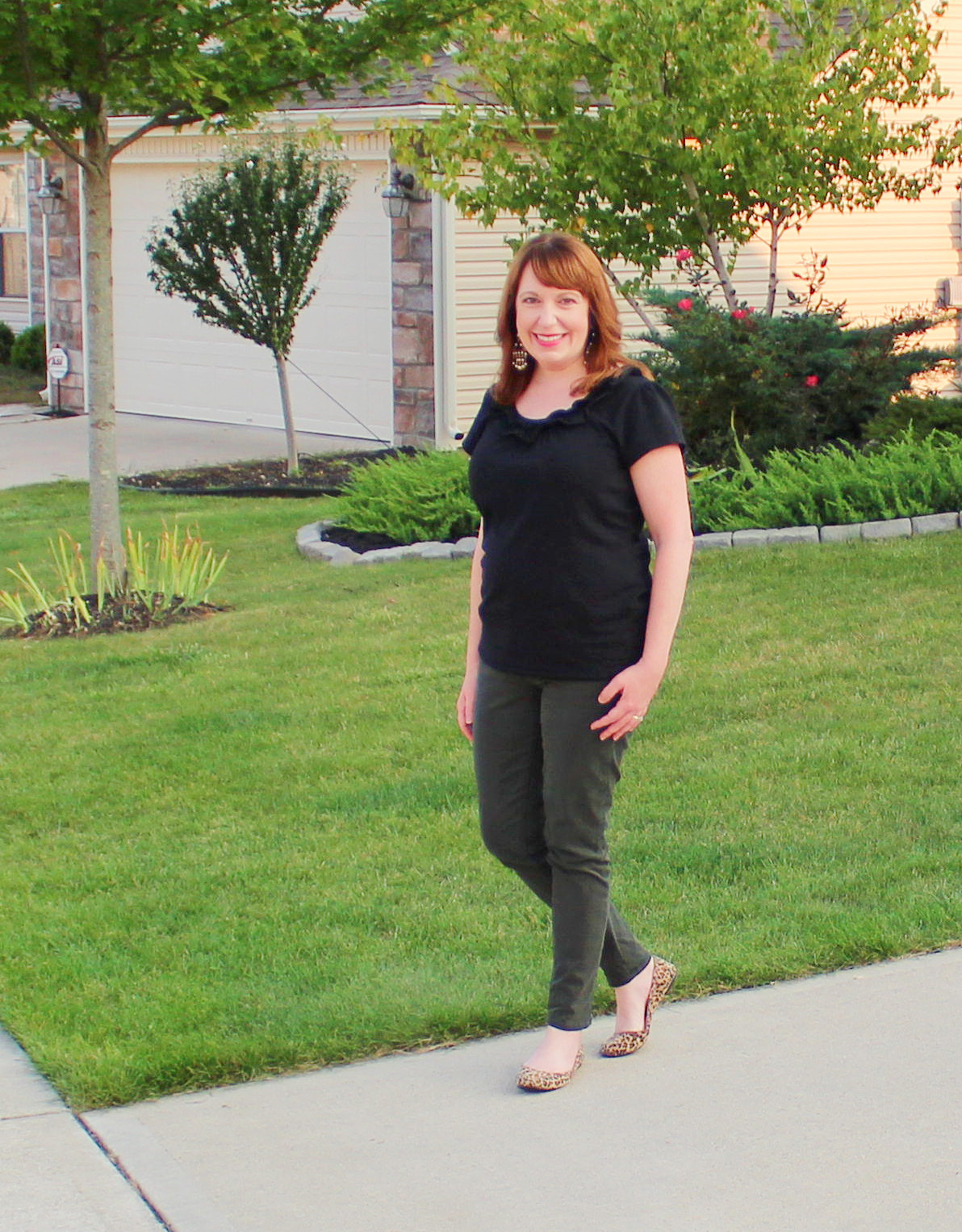 Fashion Details
Top (Similar Here)/Jeans (Similar Here)/Shoes/Earrings (Similar Here)
My outfit is vintage, so I am linking a lot of similar items.  I bought these spruce green skinnies last year.  These jeans are very dark which I personally like better than some of the brighter variations of this color.  If you would like to see more ideas or items in this color, please check out Yesterday's Post.
I'm keeping this post short as I am catching up from not feeling well recently.  I took these pictures by myself right before I got sick since my photographer was feeling pretty miserable at the time.  Maybe it's just me but I can really tell in these photos I was starting to feel bad.  Oh well, I'm just keeping it real!
I don't have a devotional to share, so just signing off with a Bible verse.  Let's praise God each and everyday!
Link Ups Today:  Jo-Lynne Shane
Bible Verse For Today
"It is good to praise the Lord and make music to your name, O Most High, to proclaim your love in the morning and your faithfulness at night,"  Psalm 92:1-2