I've got a really cute side-drape tee, jeans, and booties to show y'all today.  I guess by using "y'all" that I am showing my southern roots today.  I moved from Kentucky to Indiana a little over 10 years ago.  It seems like so much as happened since then, yet time has really flown.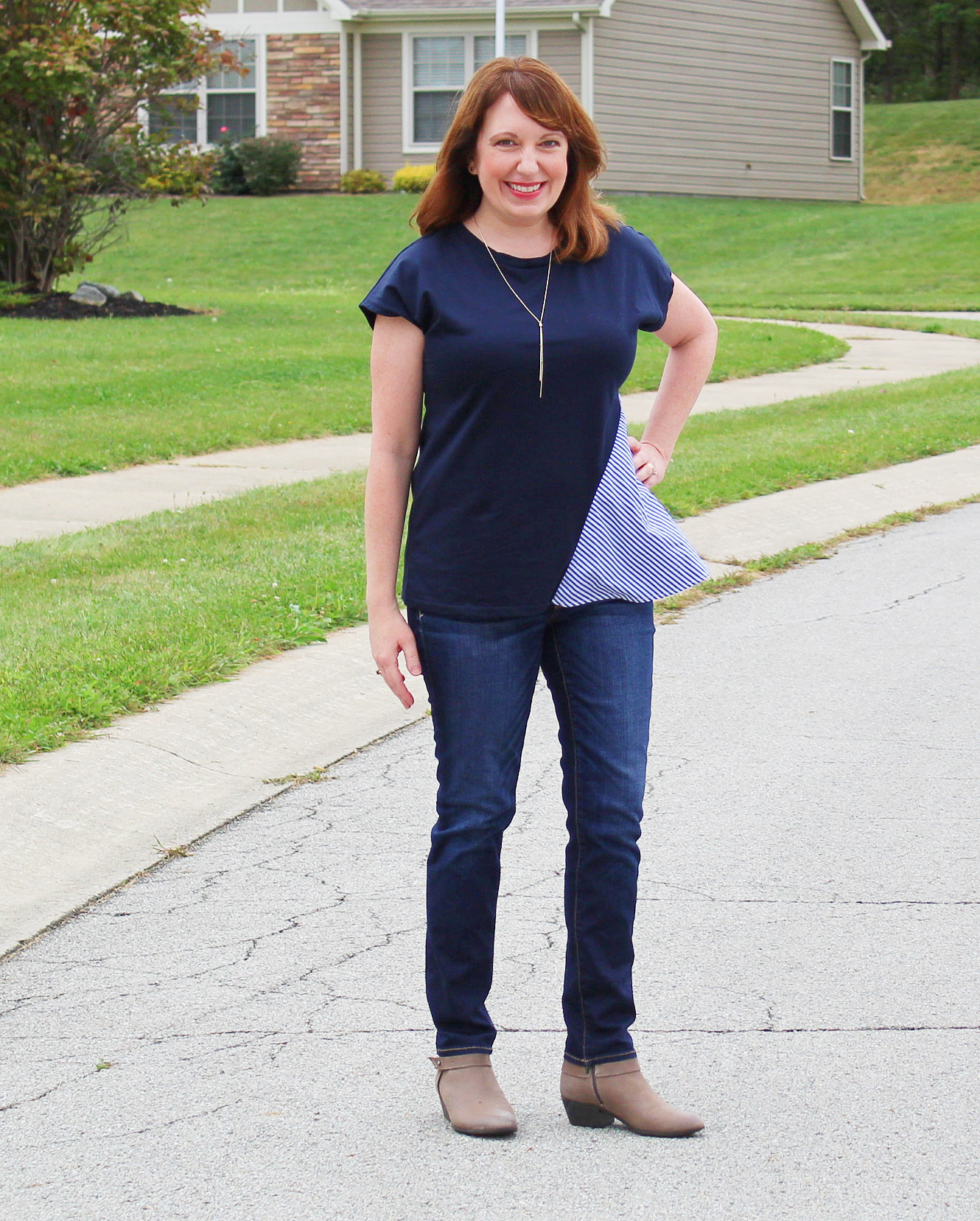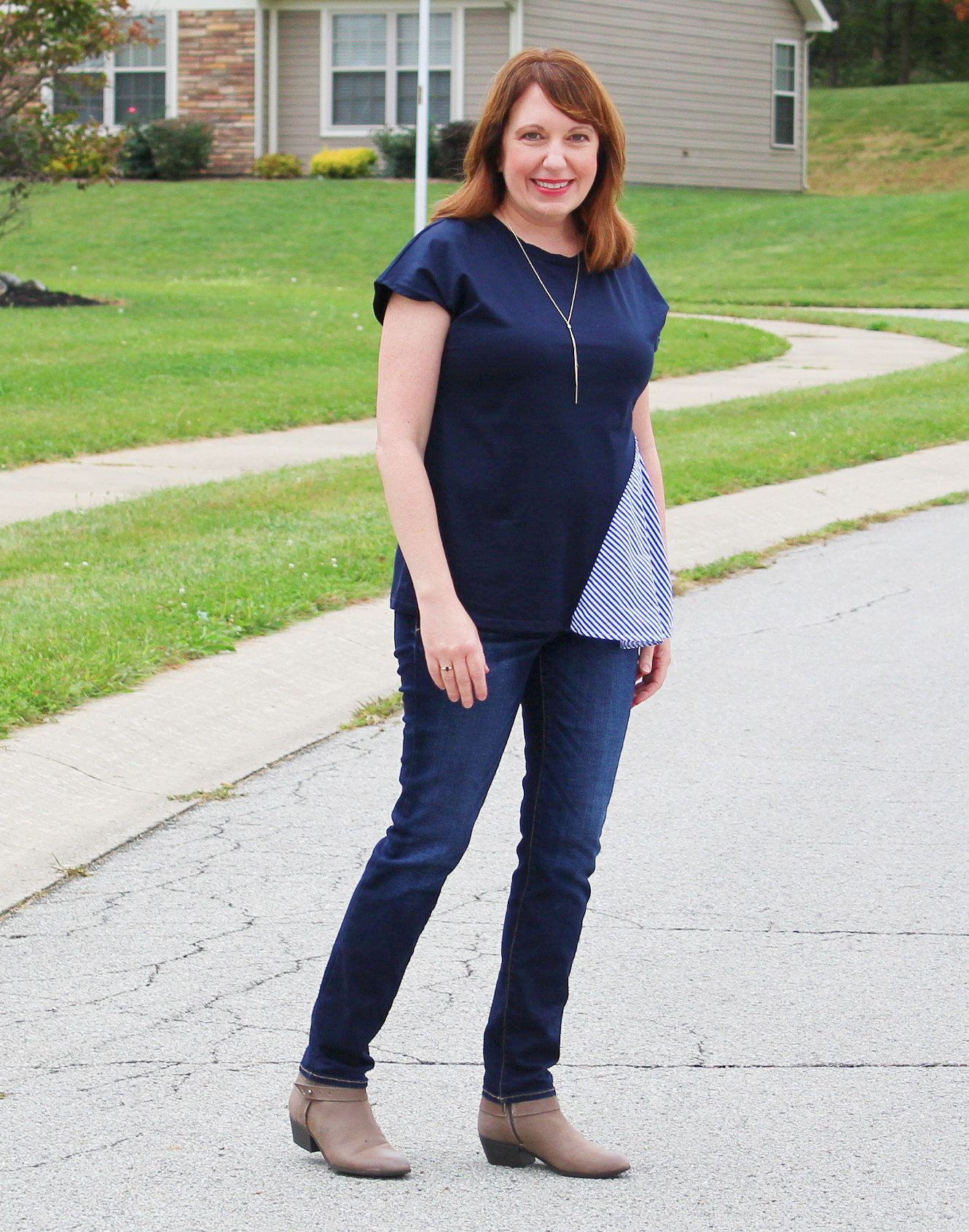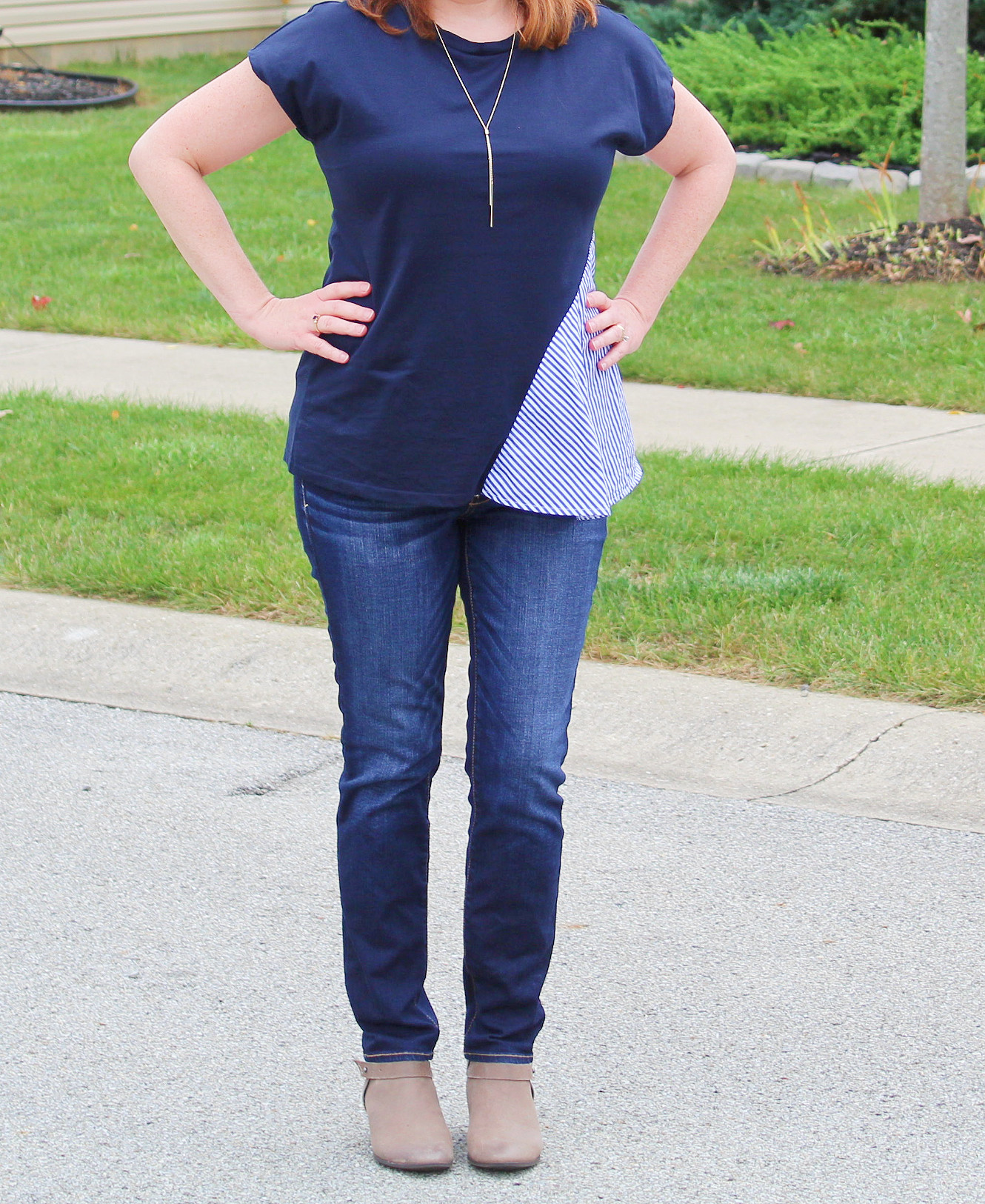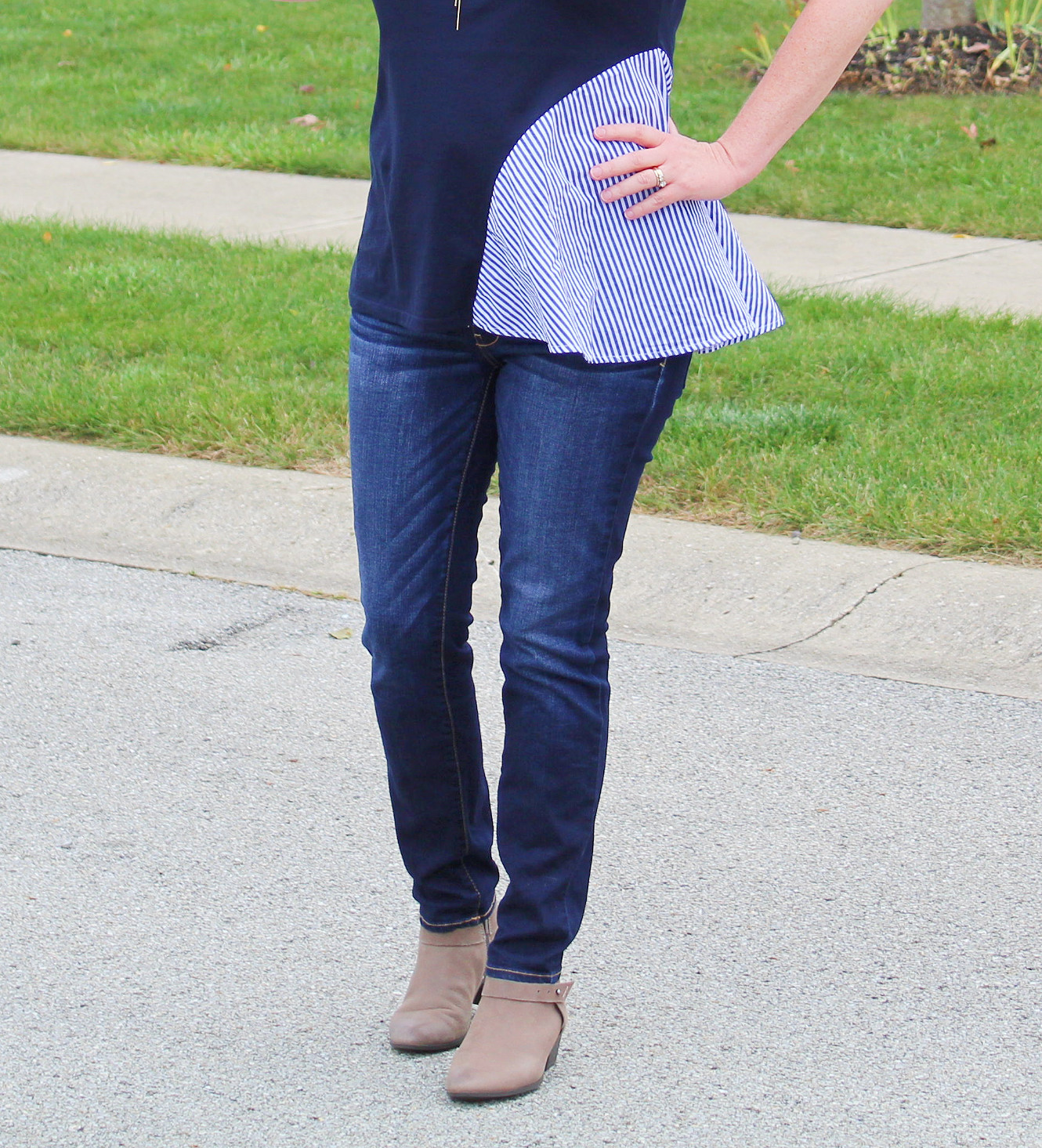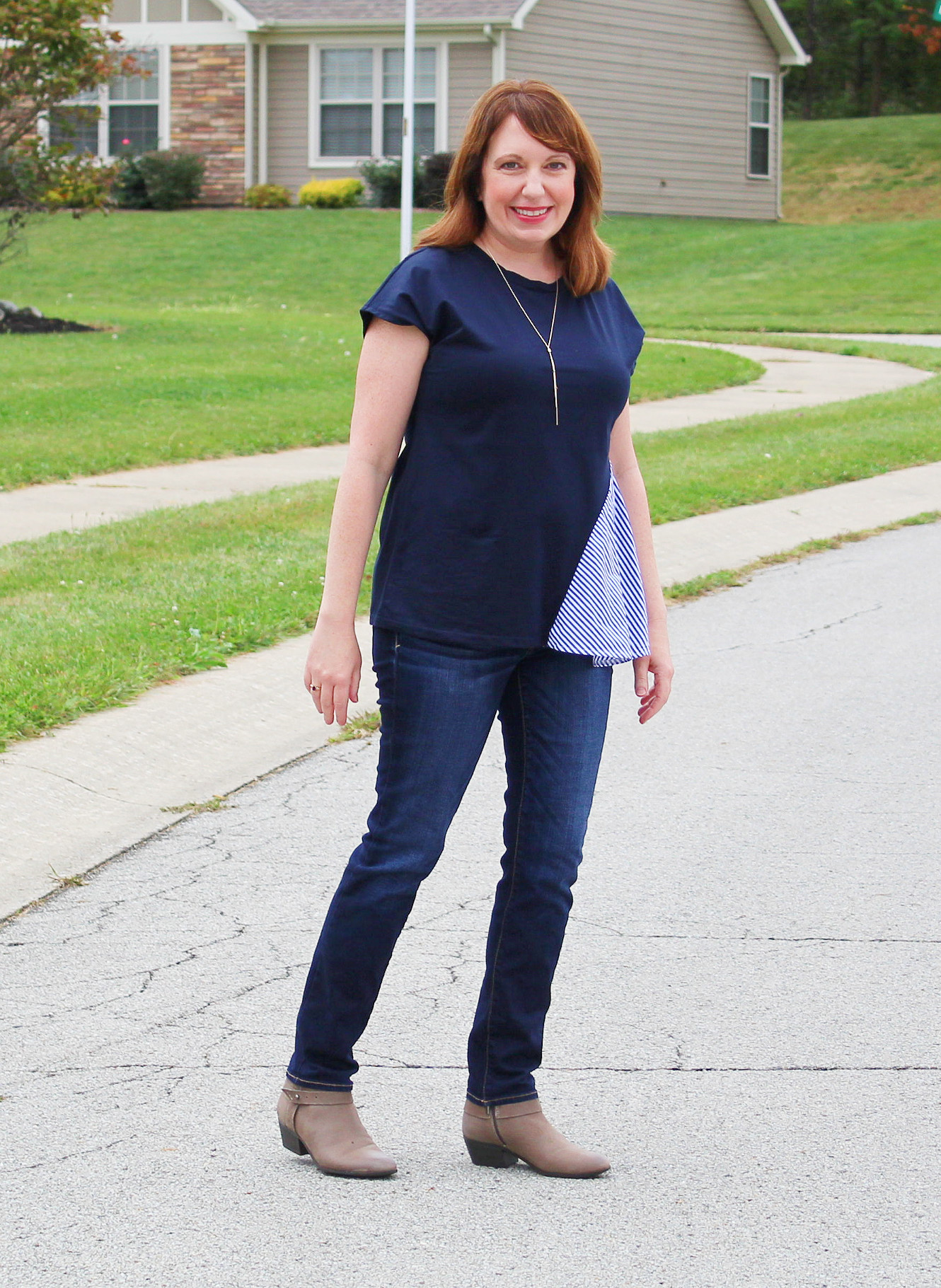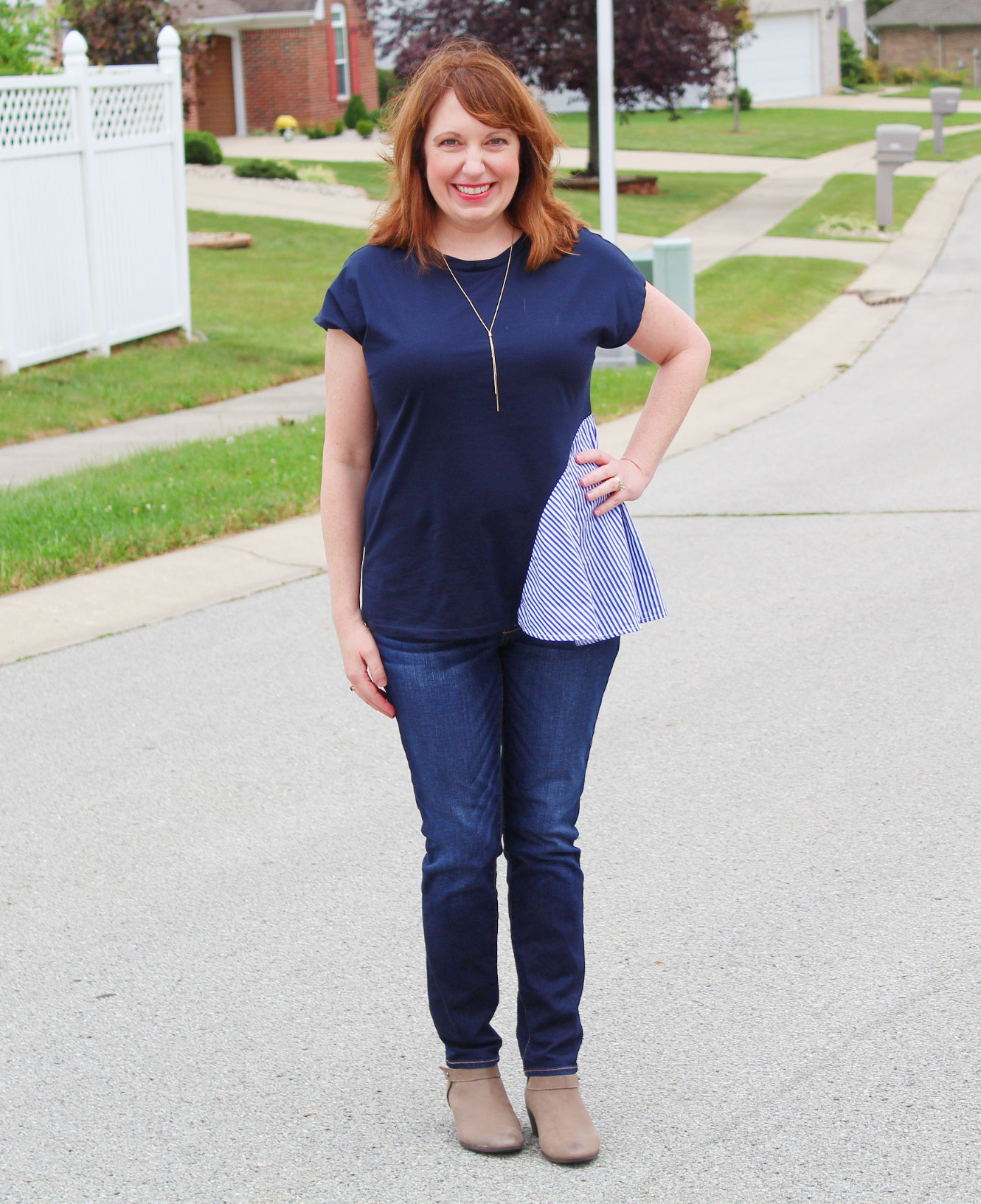 Fashion Details
Side-Drape Tee/Jeans (Similar Here)/Boots (Similar Here)/Necklace (Similar Here)
I ventured out of my fashion comfort zone and tried something new!  I am so glad I did.  At first glance, I thought this Tee was cute but wouldn't be flattering on me.  The loose fit and side draping would probably look too big on my very short waist (not that I haven't worn really flowy tops before – Ha!).  I was wrong.  Moral of this story is try it on before ruling it out.
I am wearing one of my favorite necklace again. It was so inexpensive, and I just love it!  Unfortunately, I see it has sold out.  Here is another One that is really similar and is under $10!  It comes in silver too.  I also like these Earrings.  My jeans and boots are vintage, but I linked some similar ones.  These Boots look really cute, and I know TOMS are a good brand.
If you liked this post and haven't already done so, I would love for you to Subscribe Here.  You can also friend me on Instagram, Facebook, and Pinterest.
Living With Joy In A Suffering World
"May the God Of hope fill you with all joy and peace as you trust in him, so that you may overflow with hope by the power of the Holy Spirit."  Romans 15:13
Occasionally on social media, I will see negative comments towards someone else's perceived indifference to recent tragic events that have taken place.  They are criticized for looking too happy in light of what is happening in the world or too unhappy about their own problems that are small in comparison to others.  The fact is whatever we see happening in someone else's life at the time does not necessarily reflect indifference or an uncaring attitude towards those who are suffering or suffering more.  We just may not witness their grief over the situation or their help to those in need.
Unfortunately, we can find someone everyday, somewhere experiencing pain and heartache to varying degrees.  We should not feel guilty or make anyone else feel guilty for enjoying a season of happiness, peace, and tranquility.   If we did, we would all be pretty miserable and depressed all the time.   Instead, we are to live with the joy of Christ in our hearts.  We are to live with that joy whether we are happy or sad, whether things are going well or aren't, and whether we are suffering or others around us are suffering.  If we never allowed ourselves to experience any happiness or joy, then would we truly understand hope?  Would we truly understand Christ's great gift to us?  God has blessed us at times with the wonderful feelings and experiences of elation, happiness, and joy so that we may have a small sense of what is to come one day.  One day we will live in an eternity of happiness and joy without any suffering.