Whenever I look for a dress for a holiday party, I usually focus on the colors of the holiday season.  However today, I'm styling a navy blue party dress for all your formal events, braking away from traditional red, green, gold, and silver.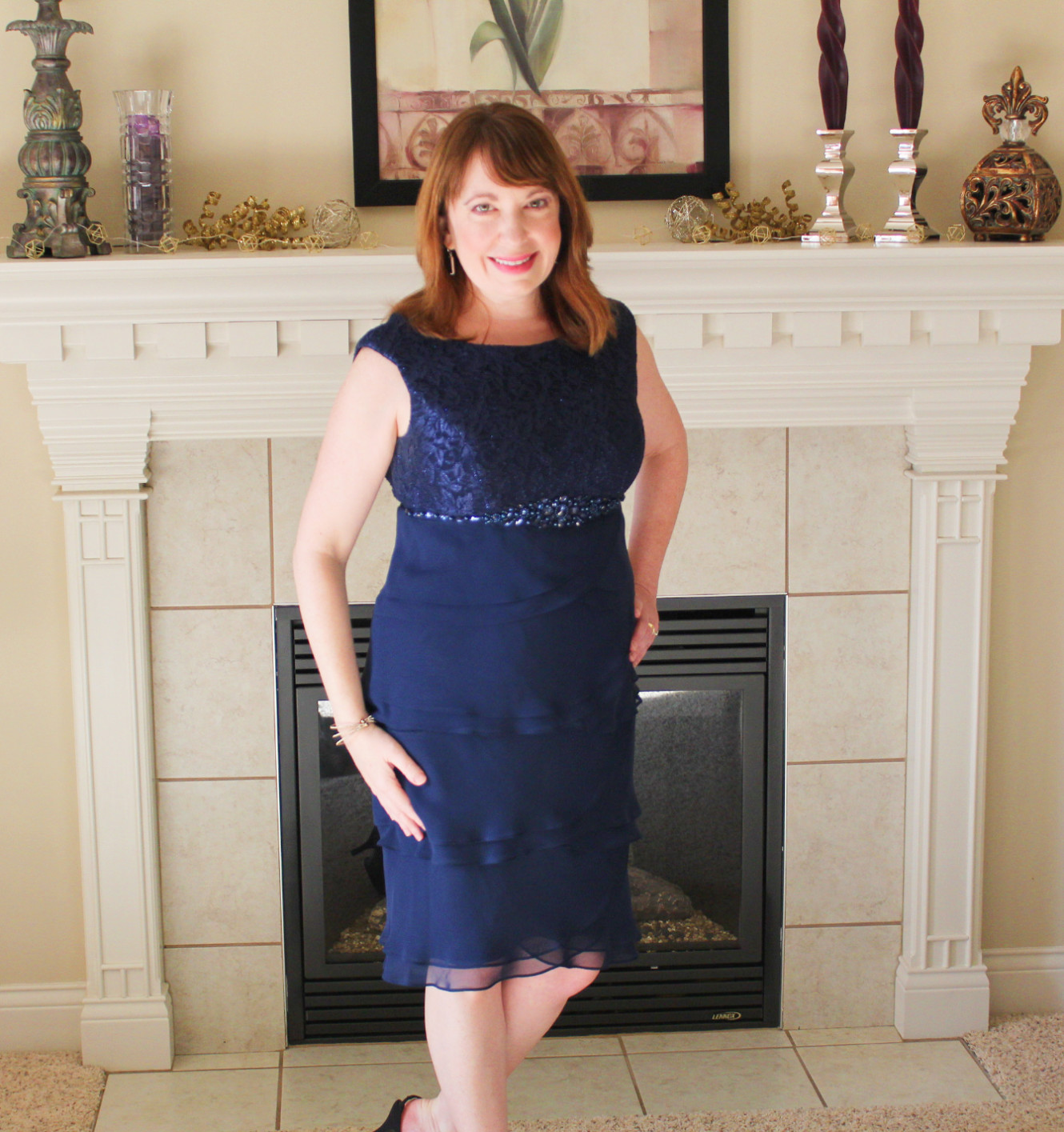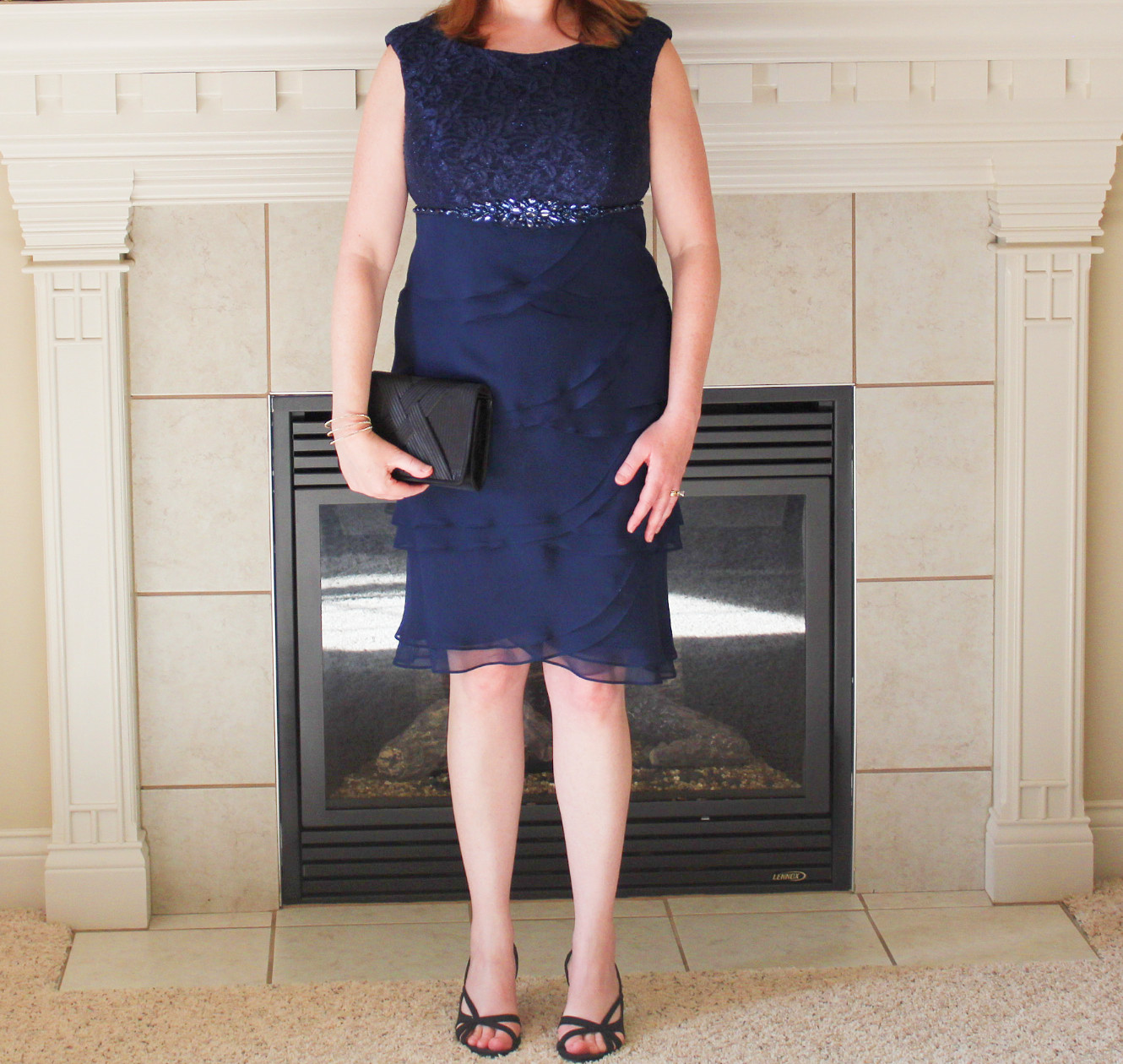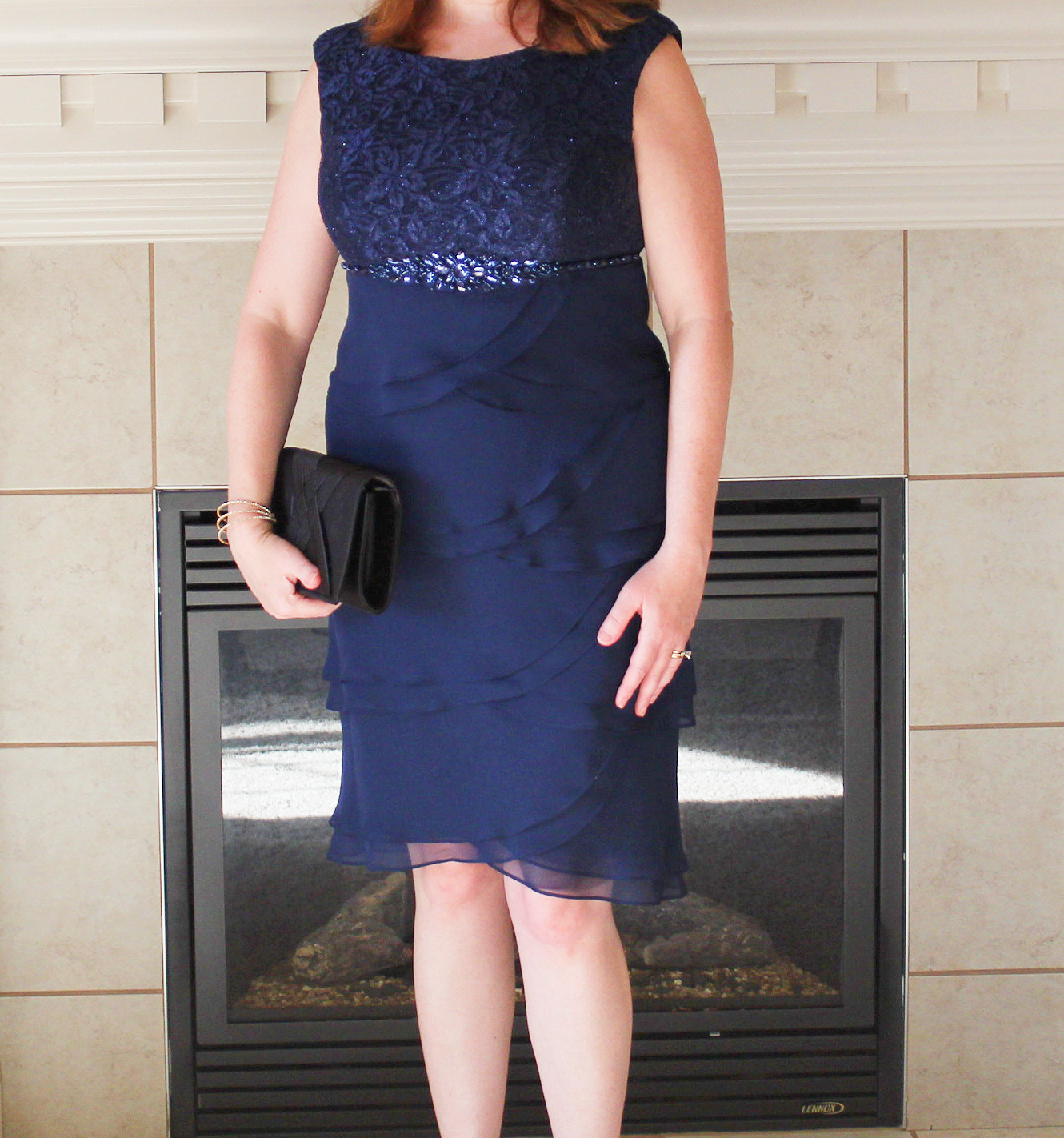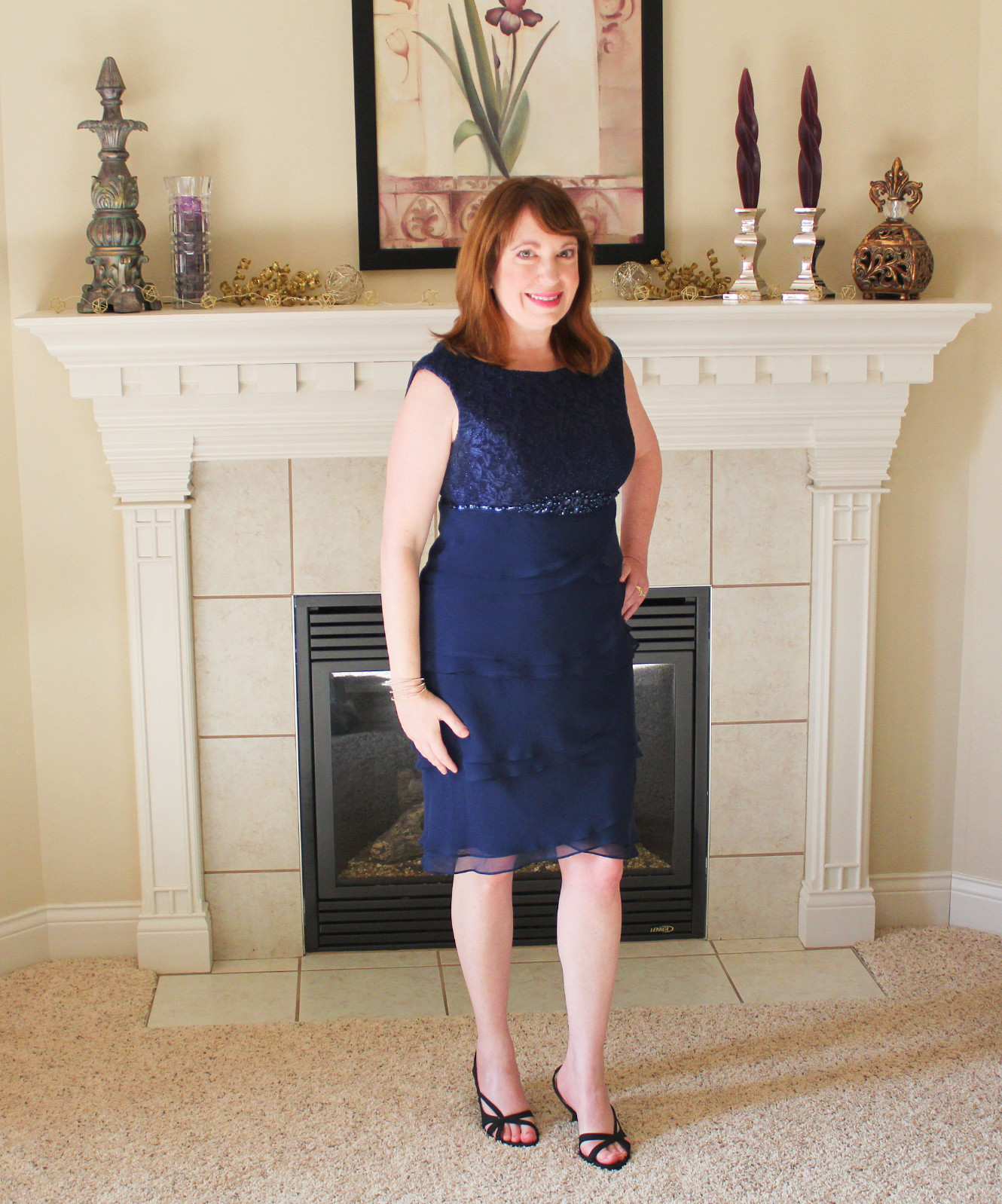 Fashion Details
I don't buy a cocktail dress often.  Most of the holiday parties I attend are very informal.  The wonderful thing about this outfit is I can wear it to most any formal event.  I bought this dress to wear to a wedding last February.  Navy blue never goes out of style, and I found a ton of beautiful dresses similar to mine.  This Dress and this One are both stunning!
Since my dress has a lot of sequins, I chose to keep my jewelry simple with just some Statement Earrings.  This Bracelet would also be a pretty option.
I'm wearing black sandals but you may prefer to wear a Pump that would be warmer for winter.  I think navy or silver shoes would be great options with a navy cocktail dress.  I would then trade the black clutch for a Silver One.
When it comes to dressing up for a holiday party, do you tend to wear traditional holiday colors or do you go for something different?
I wasn't sure if I would get this post up today as it has been an emotional week!  As I mentioned in a earlier post, my sweet dog had been ill.  He passed away earlier this week.  At first, we thought it was nothing too serious.  Unbeknown to us in the beginning, the doctor thinks he was having strokes which lead to his death.  He was older and lived a long full life.  He was a great dog and family pet.   We will miss him very much.  Even though we dealt with his illness during Thanksgiving, we had a good time with family.  I also have a great story I hope to share next week while out shopping on Black Friday.
I hope each of you had a great Thanksgiving!  If you haven't already, I would love for you to Subscribe Here to my blog.  You can also find me on Instagram, Pinterest, and Facebook.
A Compassionate Father
"As a father has compassion on his children, so the Lord has compassion on those who fear him;"  Psalm 103:13
I am thankful today for my compassionate Father in heaven.  He feels strongly for his children.  His heart is for each of you today!