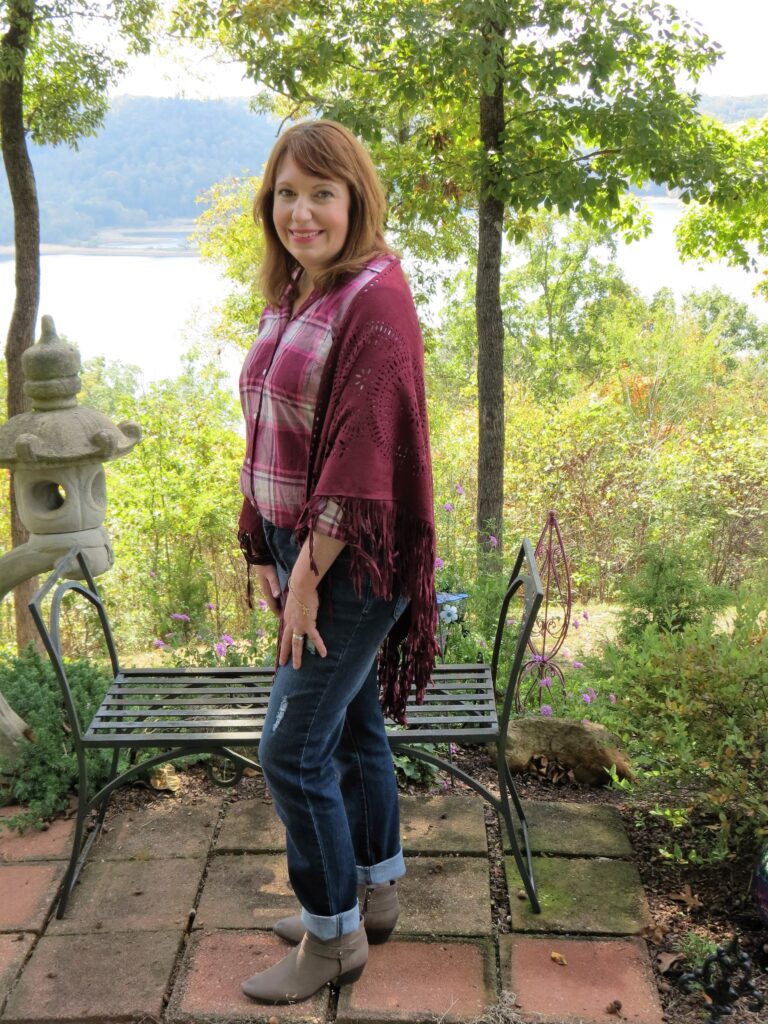 Today, I'm styling two different fringed wraps.  This red one is borrowed from my sweet mother-in-law.  Burgundy is a very trendy color this year.  The cutout detail on this wrap is so pretty!  I'm also wearing burgundy plaid shirt.  Plaid is another huge trend this year.  I am not typically a fan of plaid, but thought I would try it out this year for something different.

I told my husband he should love that plaid is in style this year.  When I first started dating him, the only thing he wore were plaid shirts.  I used to tease him about having nothing but plaid in his closet.  He would tease back calling my closet nothing but a solid!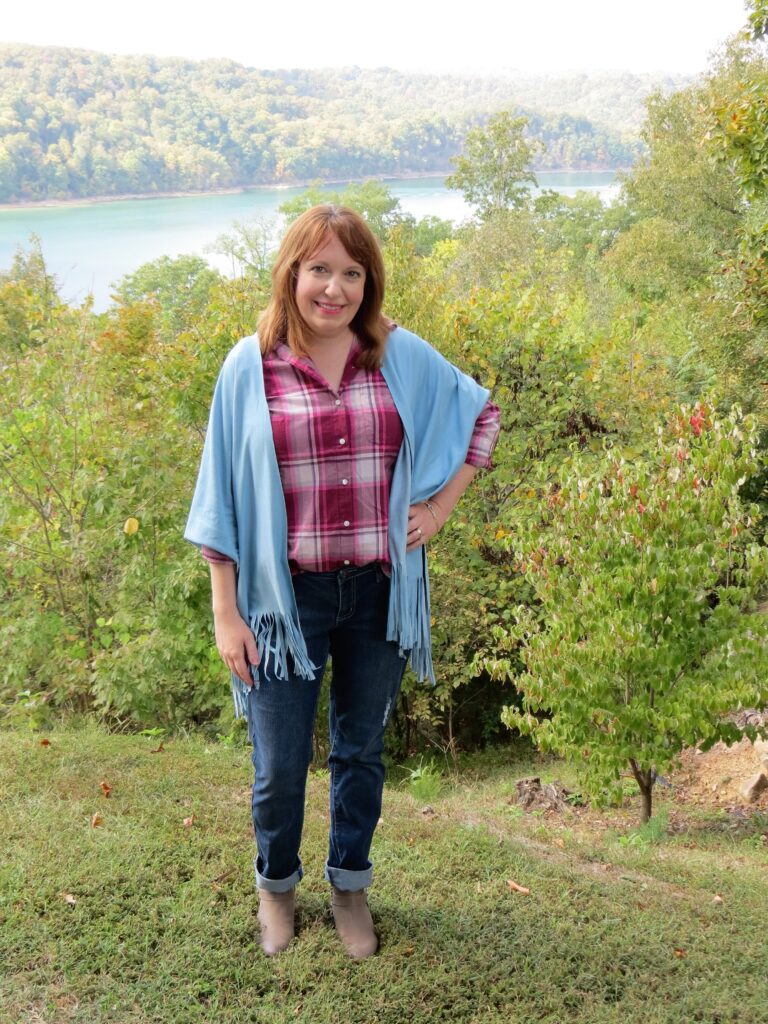 I'm also seeing a lot of pastels this Fall.  I love jewel tone colors, but it is nice to wear a pastel color on a gloomy day.  I can wear this baby blue wrap Fall and Spring.  I found it for only twelve dollars!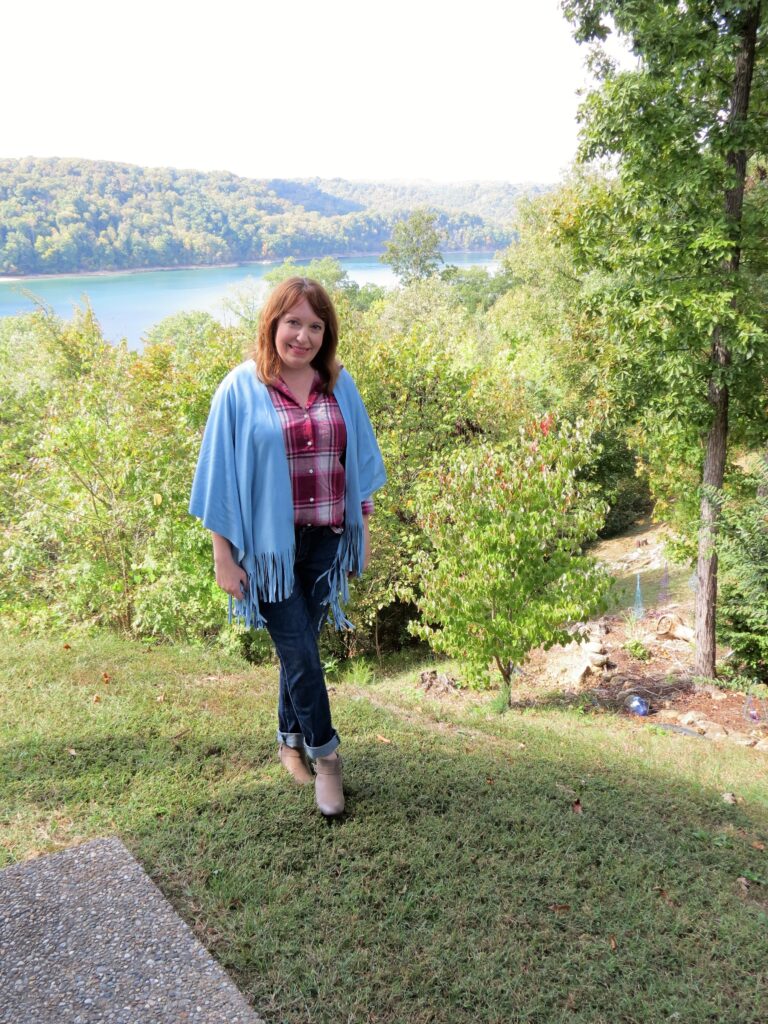 The little booties I have on are Clarks.  They hold up very well and are so comfortable!  If you saw my previous post, you know I'm a shoe gal, and I like comfortable shoes.
Putting On God's Armor-Part 3
"In addition to all of this, take up the shield of faith, with which you can extinguish all the flaming arrows of the evil one.  Take the helmet of salvation and the sword of the Spirit, which is the word of God." Ephesians 6:16-17 (NIV)
It is hard for me to believe that others could still have this idea that Christians are somehow immune to doubts, suffering or temptations.   Nothing could be farther from the truth.  God's word even says we who are faithful to him may have to endure more suffering because of our faith.  Yet, that faith is also our shield of protection.  We are never alone in our sufferings and temptations, the Holy Spirit is sent to us when we give our hearts to Jesus.  We have a helper, we have a reassuring comforter, we have a protector, and we have a guide to lead us away from temptations.   It keeps us from giving up.  It helps us through our most difficult times and through the small trials of everyday life.  Each time I use my shield of faith, it gets stronger and stronger.
Next, we have our helmet which is Jesus' blood of salvation.  Salvation protects our very souls so that not even death can separate us from God.   It is covering us so we can have a personal relationship with God.  It is also at the head or first in our lives.  We should let Christ lead us in everything we do.
Finally, we are armed with the sword when we read God's word and apply it in our lives.  Each day I try to spend time in his word so I can be dressed in what I need to handle whatever comes my way.  When I listen, I am given wisdom, and I am prepared.   When I open my heart to the Holy Spirit, I can endure and fight whatever comes my way with confidence that the battle is not mine alone.